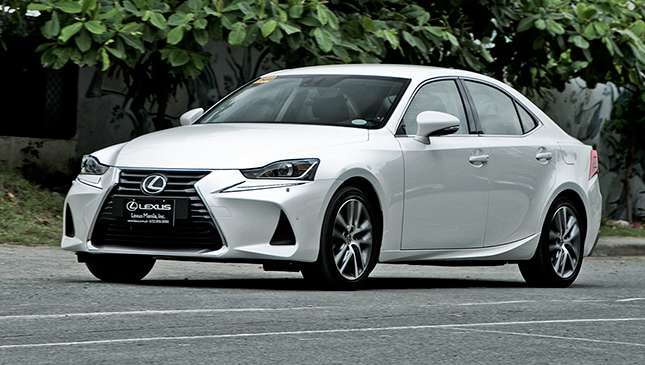 The Lexus lineup is competitively priced when compared to German brands—something that we already know. But to think of Lexus as the "more affordable" alternative is a mistake. The brand has developed its own unique identity, character, and brand cache. I've driven the IS F, GS F, and RC F and I have an even deeper appreciation of the brand.
If you are to choose your very first taste of the Lexus marque, I highly recommend the IS350. It's no secret that I prefer sedans over SUVs, plus, I've been a fan of the IS since its very first iteration. And even in non-F guise, it still has a wide track for better grip, and a sport-tuned suspension. Oh, and let's not forget Drive Mode Select, with its Eco, Normal, and Sport settings. It's like having three cars in one.
Continue reading below ↓
Recommended Videos
Once in the IS350 driver's seat, you will immediately know that you are in a driver-oriented oriented car. The massive transmission tunnel keeps things up high, which is cool because your right hand will rest naturally over the drive-mode selector, gearshift lever, and other essential controls.
Pop into Drive, and the IS350 will effortlessly glide away. Floor it, though, and you will be treated to a proper V6 exhaust note. On tap is very respectable 312hp and 378Nm of torque. This is more than enough for our crowded city streets, and when the road opens up, eating kilometers will be easy. Passengers will be isolated from any road noise, but the driver will have a blast because of the road feel. That's some clever engineering on the part of Lexus.
Pleasantly surprising is how the steering wheel requires a bit more effort when switching the drive mode to Sport. Our initial complaint was the too-light steering in Lexus models. We are glad that has changed.
Our gripes? We don't mind at all, but you don't get a backing-up camera—just a sensor. This is not a big deal for us because we learned how to drive without it. However, some might expect it to come standard in cars in this segment.
The IS350 is a super-smooth package that is fitting for on-the-go executives or avid car enthusiasts who prefer to be transported in a Japanese sedan that is not only super luxurious, but fun to drive as well.
SPECS: Lexus IS350
Price: P2,668,000
Engine: 3.5L DOHC 24V V6
Power: 312hp @ 6,400rpm
Torque: 378Nm @ 4,800rpm
Transmission: 8-speed automatic
Layout: RWD
Seating: 5
Score: 18/20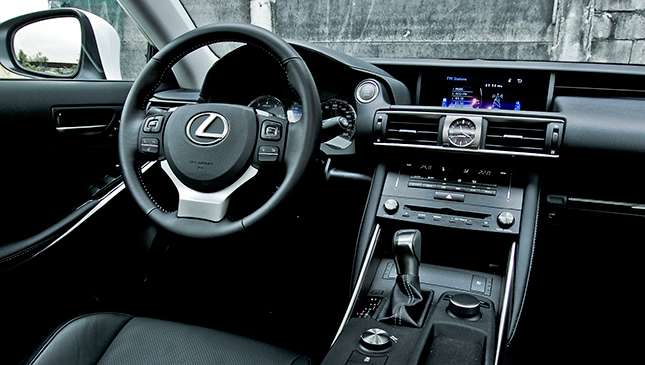 IMAGE Vincent Coscolluela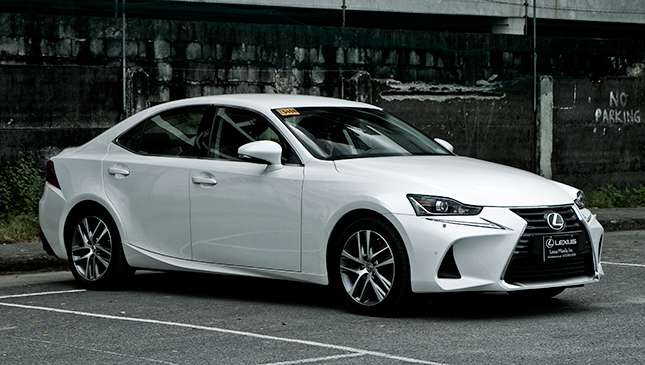 IMAGE Vincent Coscolluela