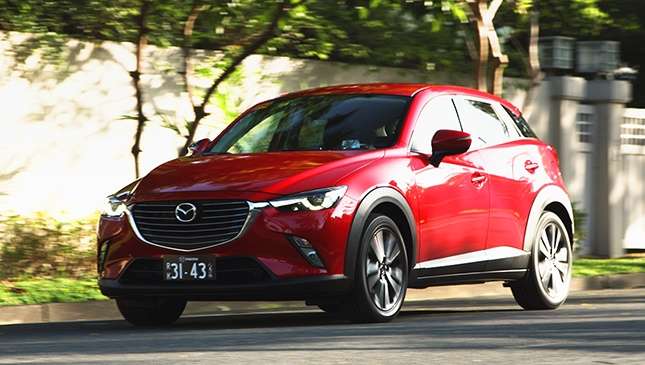 The Mazda CX-3 is a cluster of surprises packaged in a gorgeous candy red shell. It all starts with the striking application of the brand's Kodo design language. The CX-3 may share a lot of elements with its larger stablemates, but it has been refined to a point that it boasts its own identity.
From some angles, it's a sporty hatchback; from others, it has the stance of an SUV. The car straddles the fine line between elegance and sportiness, and proves to be a head-turner wherever you go.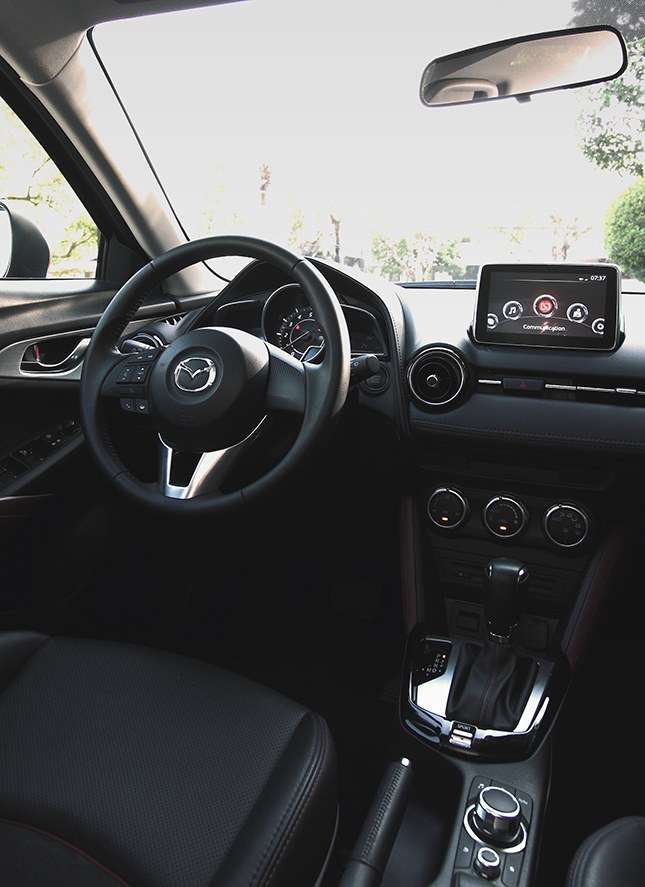 ADVERTISEMENT - CONTINUE READING BELOW ↓
Get inside, though, and you're bound to forget about the exterior design for a while, because the cabin has a gorgeous layout. Save for a few pieces of hard and scratchy trim, most of the interior (from the soft-touch materials on the dashboard to the gorgeous infotainment screen that looks taken right out of a luxury car) feels like a premium offering. It fits the new direction the Hiroshima-based carmaker has taken of late, and puts some of its competitors to shame.
Mazda has a reputation for crafting sporty cars, but the CX-3 still truly surprises as to how focused and spritely it is. The ride is a bit jarring and harsh on some of our potholed roads, and the engine, although happy to rev to the redline, is a bit lacking in the torque department. But taken as a whole, the package simply works. The holy trinity of the Skyactiv engine, transmission, and chassis provides an engaging driving experience exactly of the sort you'd expect from the maker of the MX-5.
In truth, fuel economy is a bit of a letdown. We could push for 14.3km/L in the city with an extremely light foot, but with heavier prods on the accelerator, the 2.0-liter engine's fuel-consumption figures dropped to a low of 7.8km/L, even with the i-stop system shutting off the engine when the car is stationary in traffic or at stoplights.
We are more than happy to forgive this shortcoming, though. Overall, the CX-3 is without a doubt one of the sportiest small cars you can buy today. It feels more premium than the competition, and it has character in spades. If you are in the market for a mini-crossover and you want to have a bit of MX-5 DNA injected in your ride, this little ditty from Mazda should be number one on your shopping list.
ADVERTISEMENT - CONTINUE READING BELOW ↓
Recommended Videos
SPECS: Mazda CX-3 FWD Sport
Price: P1,380,000
Engine: 2.0-liter petrol I4
Power: 146hp @ 6,000rpm
Torque: 192Nm @ 2,800rpm
Transmission: 6-speed automatic
Layout: FWD
Seating: 5
Score: 17/20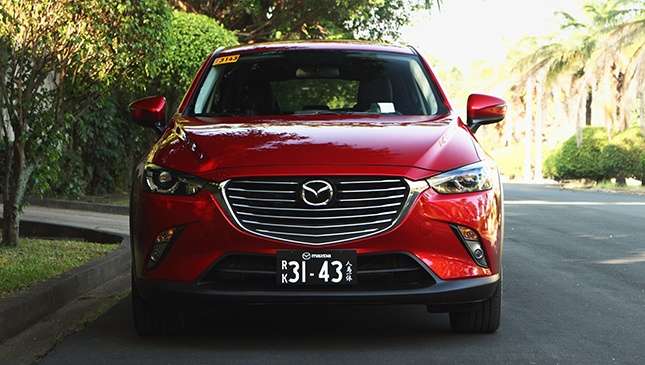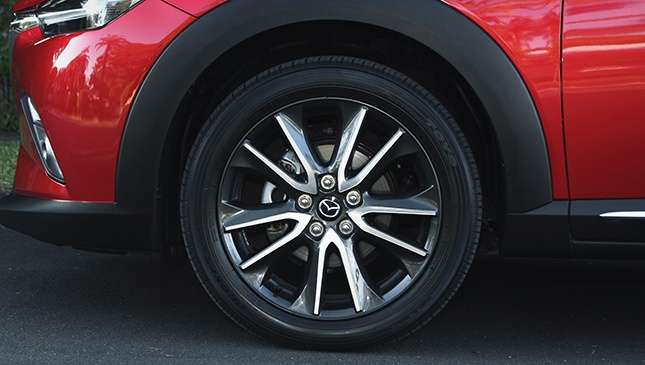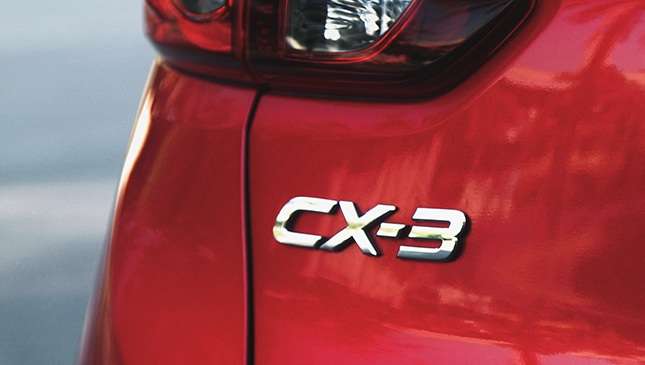 ADVERTISEMENT - CONTINUE READING BELOW ↓