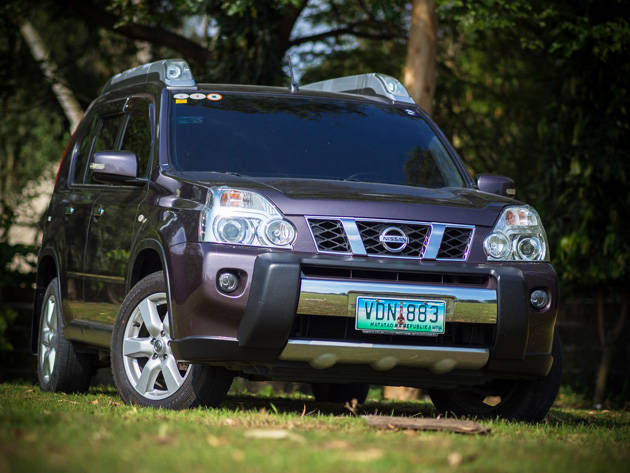 We have often lionized the new Subaru Forester at Top Gear Philippines. But here, we'd like to take some time out to acknowledge an often-overlooked crossover with a similar vibe. One that doesn't quite get the attention it deserves. We're talking about the Nissan X-Trail. Over the past several years, if you wanted a crossover that looked and felt like a true SUV, the X-Trail has been "it." Yet, despite the boxy exterior, the X-Trail has long championed the high-tech approach. Is that enough to win buyers over in this market?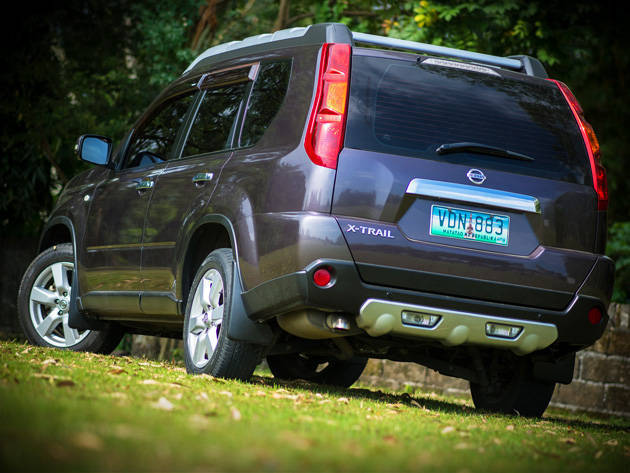 STYLING
The original X-Trail was a fantastically machismo-laden design for a bantam-sized crossover. It was a refreshing change from the swoopy, wedge-shaped competition at the time. This current one doesn't stray far from those roots. It's boxy, with an extended rear deck and a very upright stance. The extended roof rails and big 17-inch wheels on this variant make the vehicle look bigger than it actually is. And it's big. The X-Trail is the longest crossover in its class, and while it's not as wide as the Honda CR-V or the Toyota RAV4, it's got a taller body than both.
Continue reading below ↓
Recommended Videos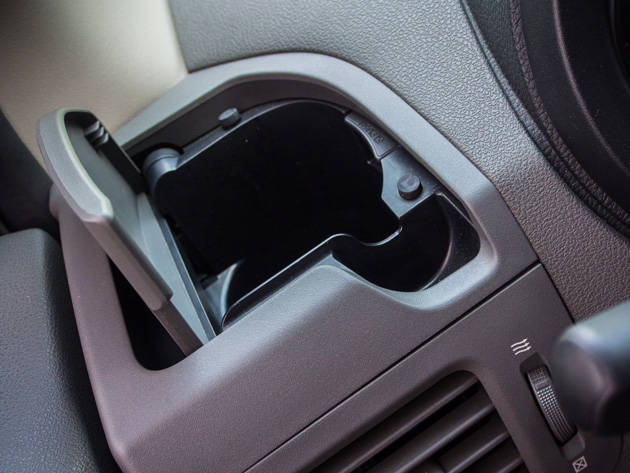 INTERIOR
The X-Trail's interior matches the boxy exterior, with chunky forms everywhere. The angled outboard AC vents with integrated cupholders are a cool touch. Some controls and switches look a bit dated, but the quality is still good. There are powered seats up front, and the leather is deeply, deeply padded, allowing you to sink in and relax on long trips. The extra length of the X-Trail doesn't show up in the rear seat, which is just about on a par with the other big boys in the class, but it results in a very long cargo space.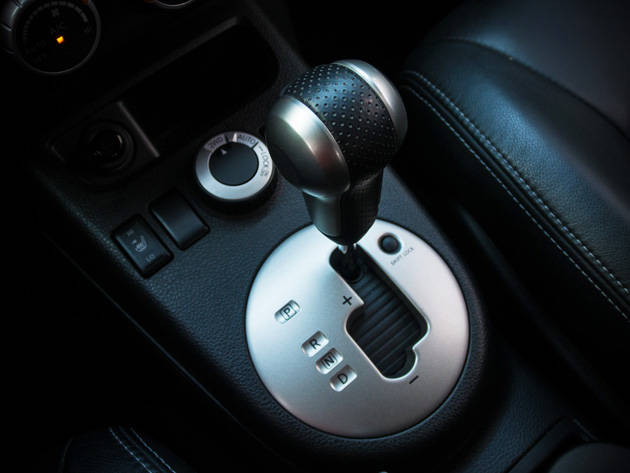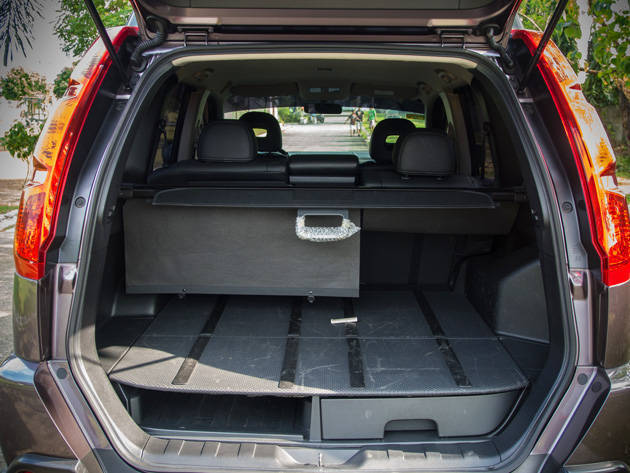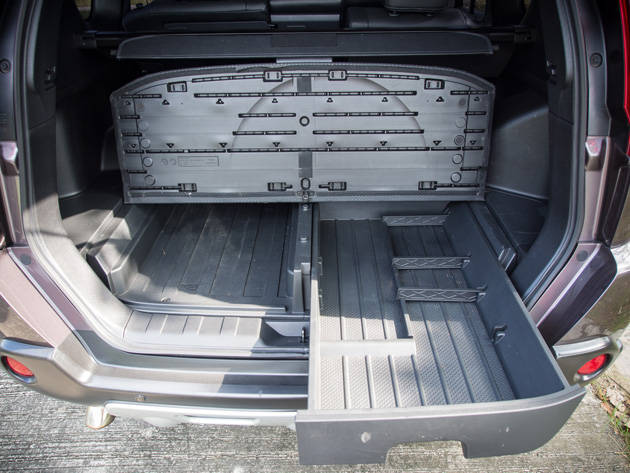 ENGINE PERFORMANCE
The QR25DE may be getting on in age, but it's still very powerful, with a lot of midrange grunt and good top end. The CVT is, as always, fantastic, and is more responsive and positive-feeling than other mass-market CVTs. The X-Trail also features an electronically switchable all-wheel-drive system with a locking center differential. While this gives the X-Trail good off-road credentials for a crossover, the city slickers in us left the system in 2WD. Thus set, the X-Trail returned 6-7km/L in moderate traffic and 8-12km/L in mixed highway-and-city driving. Not great, but acceptable, given the weight and power of this truck.
RIDE AND HANDLING
The X-Trail isn't the most athletic of crossovers. With a soft suspension and a tall body, you don't expect it to be. But it's ultimately stable and secure through corners, with good grip from 215/60 R17 Dunlop Grand Trek tires. The steering is heavy and a bit slow, never letting you forget about the weight and height of the X-Trail. The front-wheel-drive variant, it must be said, does feel lighter and more agile, though still not class-leading in that regard. Large D-pillars make for large blind spots out back, but backing-up sensors help make up for this.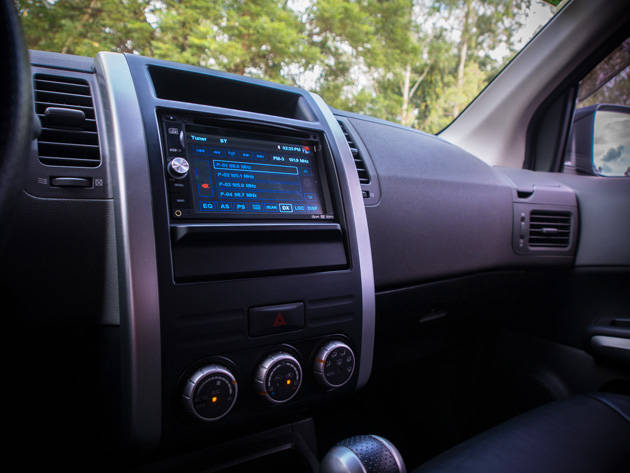 EXTRA FEATURES
Our tester comes equipped with rear A/C, a decent stereo system, lovely, thickly padded leather, and that hyper-rail with those cool integrated fog lights. If cargo space could be counted as an extra, throw that in, too. The X-Trail has large cubbyholes and a long and useful cargo space. Specific to the 4WD also are self-leveling HID headlights and those 17-inch alloy wheels. The regular 2WD gets 16-inchers. Nissan touts those integrated vent cupholders as "cooled" and "heated," but to keep your coffee hot, you'll have to set the climate control to "barbecue."
THE VERDICT
It's not the newest or flashiest crossover out there, but Nissan's skill in drivetrain development makes the X-Trail a worthy contender in the market. It's like the Forester's forgotten cousin, with many similar features, though less sex appeal. That we haven't yet gotten the latest face-lift doesn't help in that regard, either. But for those who march to the beat of a different drummer--and who are looking for a truly rugged yet comfortable crossover to do double duty--the X-Trail is definitely worth a look.
SPECS: NISSAN X-TRAIL 2.5 4x4 CVT
Engine: 2.5-liter QR25DE gasoline
Transmission: CVT with 6-speed mode
Power: 170hp @ 6,000rpm
Torque: 230Nm @ 4,400rpm
Drive layout: AWD
Seating: 5
Price: P1,550,000
Score: 15/20
Photos by Ken Tamayo