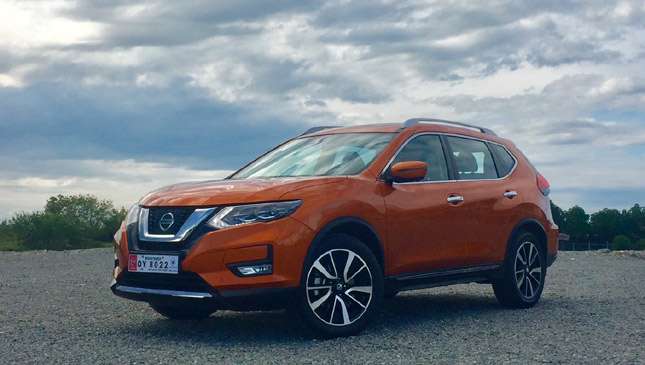 The C-segment crossover war has been seen with guns blazing in the last quarter of 2017. Nissan Philippines has brought in its latest soldier from Japan armed with new firepower in the form of Nissan Intelligent Mobility. Yes, the X-Trail is back and is better than ever with more than a few fresh tricks up its sleeve.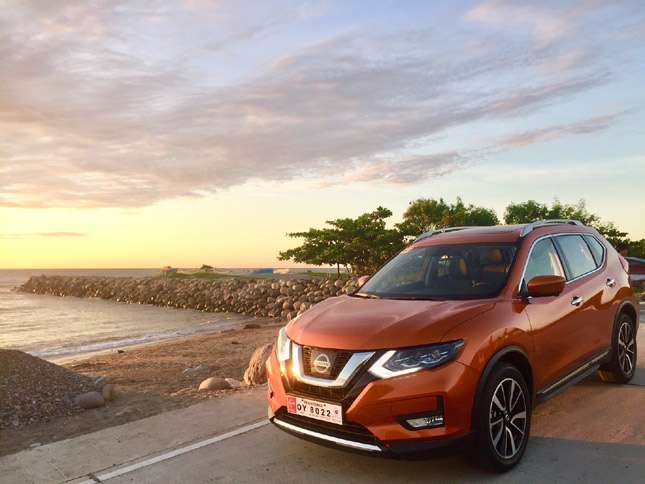 Continue reading below ↓
Recommended Videos
STYLING
This refresh comes with sportier, sharper lines, especially noticeable with a stylishly sinister front end. The redesigned LED adaptive headlights and evolved Gundam-like V-motion grille and bumper are the center of attraction here.
As you veer toward the sides, you'll be greeted by huge dual tone 19-inch rims wrapped with Japan-made Bridgestones complimenting its profile. The rear brings back memories of that 1990s' hip-hop track Bring That Booty because it simply looks pretty darn good.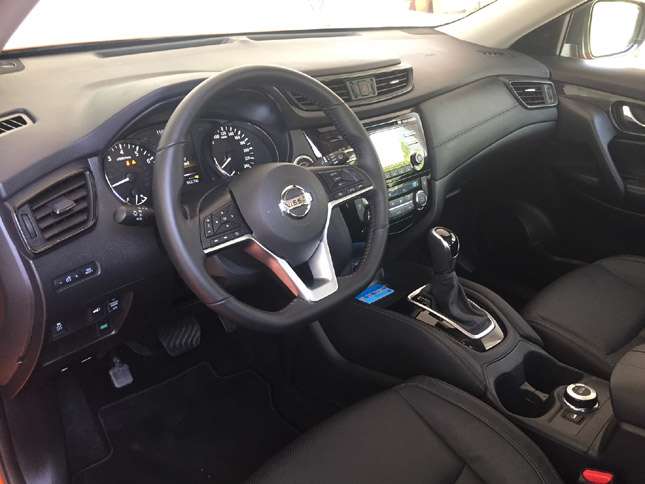 INTERIOR
I must say the cabin has really caught my fancy as it is a solid step up from the previous. Blame it on the flat bottom tiller, spacious interior, cozy lumbar-supportive leather bucket seats with power adjustabilty for both driver and passenger, dual climate control plus second row air-conditioning vents, a decent audio system, ergonomic dash/side panel layouts, improved NVH levels, and a panoramic sunroof that creates an atmosphere of engagement.
Despite the rather small size of the non-touch infotainment screen and the presence of scratchy plastic here and there, I think the brand's design department pretty much nailed it. Let's not forget the third row (it's still a seven-seater) that folds completely flat and with the right second row adjustments—provided you're not sharing the vehicle with NBA players—can accommodate my fairly large frame without having to resort to advanced yoga positions. Given its class, cargo space is fairly good and still provides room for a few small pieces of luggage with the last row upright.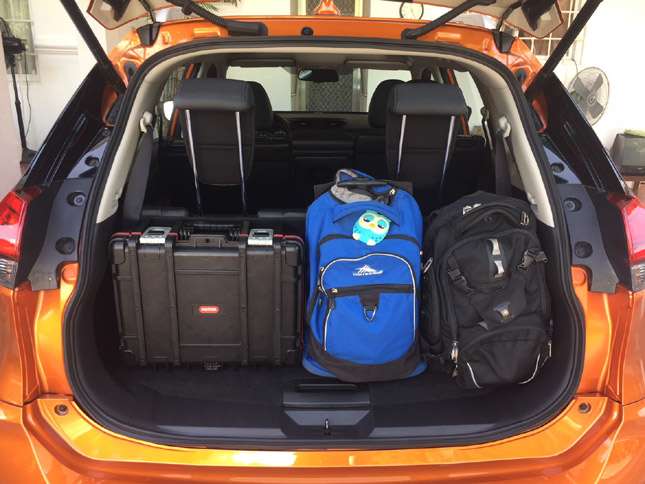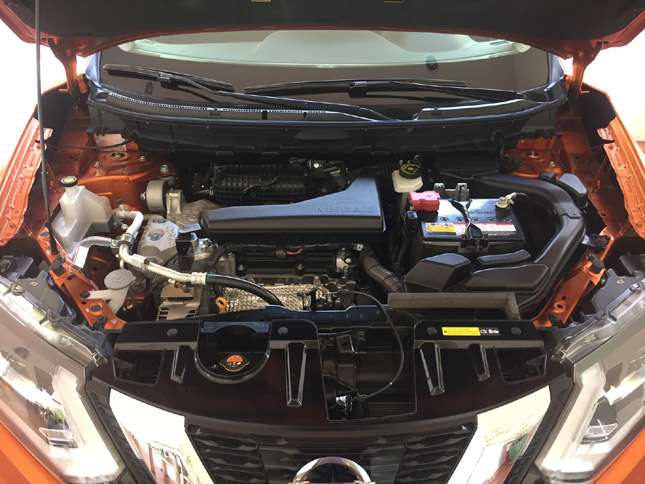 ENGINE PERFORMANCE
Since the previous naturally-aspirated 2.5-liter four-banger mated to a six-speed Xtronic CVT was carried over, my excitement waned as I recollected my mild disappointment when I tested the 2015 version at a time while I was car shopping. Blame it on the CVT, I guess.
Fortunately, after my initial drive, I realized that Nissan had tweaked the tuning for a substantial improvement in throttle response and smoother power delivery of its 169hp backed up with a palpable 233Nm of torque as it propels you from 0-100kph in about 10 seconds. The rubber band effect of the tranny is still evident when you floor the accelerator, but it all works out fairly well.
Fuel consumption was tested to 16.1km/L on the tollways maintaining 100kph with cruise control and 14km/L on the national highway with occasional traffic—not bad at all. In Manila's gridlock, it returned 6.5km/L. Then again, any other vehicle wouldn't do so good either under such congestion.
RIDE AND HANDLING
It's clear that Nissan aimed for comfort as the X-Trail isn't only a joy to drive, but it also offers a satisfying experience for its occupants. Suspension is very composed on paved roads and capable of handling varied terrain without issues.
There's even a selector knob switch in the center console that allows you to manually choose from 2WD to the 4x4 I-System—an intelligent all-wheel drive feature that detects slippage or rough terrain and triggers adjustments to maintain control and stability.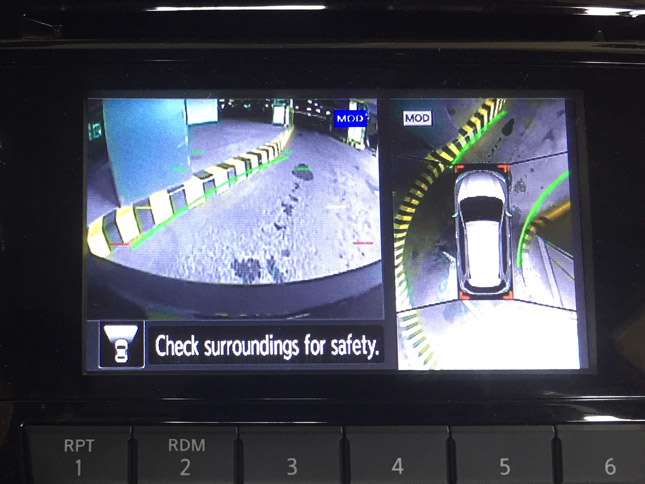 EXTRA FEATURES
Peace of mind is a big factor when tackling our roads, and this is where Nissan Intelligent Mobility comes in. Think of it as a safety shield of technology encompassing the entire vehicle. It's part of Nissan's goal to reduce vehicular crashes and fatalities. This includes a 360-degree view monitor with moving object detection, forward collision warning with emergency braking (works between speeds of 5kph to 80kph), rear cross traffic alert and blind spot monitoring/warning.
Though the tech isn't foolproof, it's good to know it is effective in reducing the chances for accidents and aids the driver in cramped spaces. The 360-degree camera is great. Backing up sensors would have been nice for added assurance, considering the monitor is smaller than expected, which makes seeing little obstructions a bit difficult especially under unfavorable conditions. In addition, I did find it odd that it's equipped with only a pair of airbags in the front.
Another nifty feature is the motion-activated tailgate. When both hands are full, you can still conveniently load your boot via hands-free operation.
VERDICT
The new X-Trail is already a gem but needs some fine polishing in some areas. For the top trim priced at P1,728,000, it definitely gives the competition—even those with diesel mills—a run for their money. To not consider this offering when scouting for your next family crossover would be deemed unwise in our book.
SPECS: NISSAN X-TRAIL 2.5 4x4 CVT
Engine: 2.5-liter QR25DE
Transmission: 6-speed Xtronic CVT
Power: 169hp @ 6,000rpm
Torque: 233Nm @ 4,000rpm
Powertrain: 2WD/4X4 I-System
Price: P1,728,000
Score: 17/20
Nissan X-trail 4x4