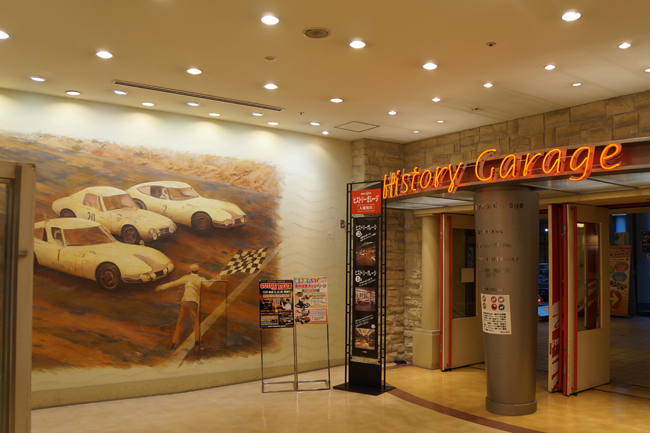 In Tokyo's Odaiba district, in one corner of Toyota's sprawling Mega Web complex, lies another mecca for gearheads. Whereas the main Mega Web showroom focuses on the latest car models and technologies of the Japanese carmaker, this shop highlights the heritage and nostalgia we all feel for motoring--and it isn't limited to just Toyota automobiles.
This place is called the History Garage, and it's a combination of a gift shop, die-cast store, café, museum and actual garage where a project car can be seen being worked on. All around the place are display cases with scale-model cars, and they're all grouped around a unifying theme: hypercars, rally machines, Italian exotics, and even a display with a Top Gear motif, featuring the Stig and cars with the fastest Power Lap times.
There's even a second floor with restored classic automobiles on display, but we were pressed for time so we weren't able to take photos upstairs. But we think you'll agree that there's more than enough car porn just on the first floor to overwhelm any motoring enthusiast.
Enjoy the photos.
Photos by Dinzo Tabamo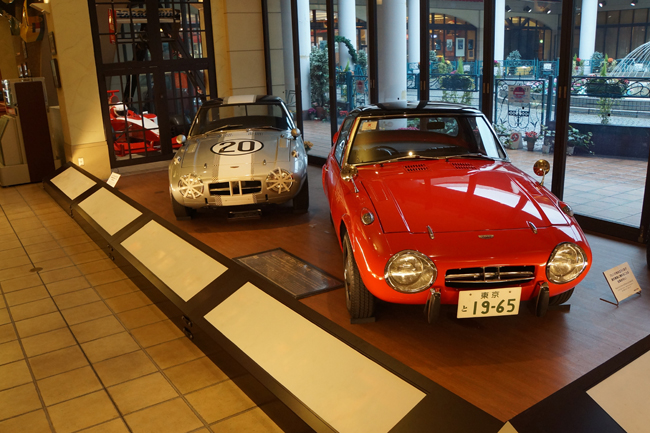 Continue reading below ↓
Recommended Videos