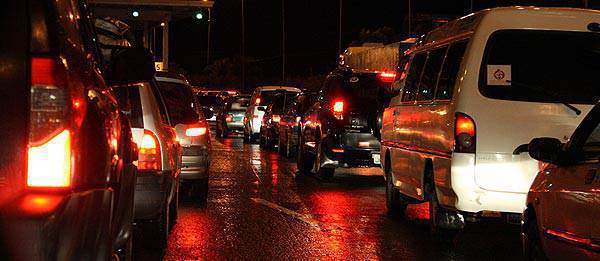 It's December which means the Christmas bonus of most companies are starting to trickle into their employees' payroll accounts. Consequently, this means the Christmas shopping season is bound to go full-blast the closer we get to December 24.
What to do? Here are some tips we gathered just for you.
1. "Go to the mall early. Not only do you avoid the traffic, you also get the choice parking spots and there are far less people in the mall." – Top Gear Philippines technical editor Ferman Lao.
2. "Bring in-car snacks! You'll never know when you'll get hungry on the road." - Top Gear Philippines' consumer editor Botchi Santos.
3. "Take a bathroom break before hitting the road. A full bladder is not something you'd want to be stuck in traffic with." – Joel Loanzon, father
4. "Make sure your car's ready to deal with the traffic. Check the tires, the radiator, the fan belts, the fuel tank, etc. Traffic is definitely bad this time of the year, don't contribute to it by having your car break down unexpectedly." – Carlo Aguilos, professional
5. "Plan your trip. Prioritize the mall farthest from your house so you can allot the most time for it. Save the closest one for last since you can easily go there anytime." - Walter Chavez, father
Got other tips? Feel free to share them by using our comment box below!
Photo from SXC.hu