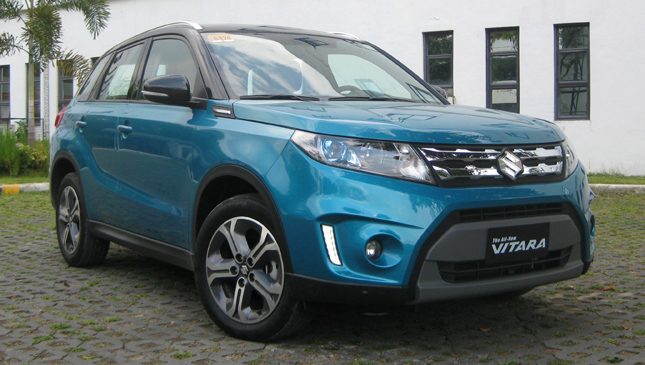 Think Suzuki cars these days and runabouts come to mind—Swift, Celerio, Alto, and the not-so-little Ciaz. It's all about practical mobility due to the traffic.
Go back a little further to the '80s and chances are, those little 4x4s pop into your head—particularly the Samurai, the Beaver, and the Jimny. Surely you imagined dirt and mud-filled adventures starring these little off-roaders when you were a kid. These were clearly uncompromising off-road vehicles, and the company needed to offer something more practical and family-oriented. Enter the Vitara in the early '90s.
ADVERTISEMENT - CONTINUE READING BELOW ↓
Who would've guessed it would ignite a craze? Here are nine reasons why we like the all-new model:
1) The new model harks back to the first generation.
One look and a number of heritage cues are apparent: The trademark clamshell hood and (faux) air vents, and even the two-tone theme (what used to be silver body moldings and bumpers is now by way of a black roof).
2) The interior is well thought-out.
The A/C vents and clock are somehow reminiscent of the inclinometer and altimeter positioning on the first gen. There are playful elements, too, like those A/C vents could be color-keyed to the exterior finish, as well as the stitching on the floor mats. Pretty cool, eh?
3) That familiar displacement.
Here's another nostalgic feature: The 1.6-liter engine, just like the first Vitara. You don't hear '1.6' these days, especially when everyone else have long preferred bigger displacements. With Suzuki going back to the 1.6-liter route, the fourth generation feels refreshing.
4) This little SUV influenced the crossover craze.
Long before the Honda CR-V and the Toyota RAV4, this little SUV was already around. It paved the way for the crossover phenomenon. Give credit where it's due.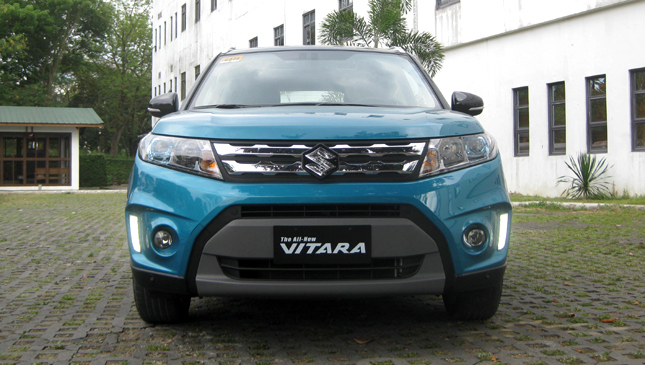 5) It adapts to modern times yet stays true to itself.
ADVERTISEMENT - CONTINUE READING BELOW ↓
The new model retains a number of original cues inside and out, bucks the cute-ute and car-like SUV trend, but in a modern and comfortable package.
6) Its gas-guzzling reputation is gone.
The drawback with the first-generation Vitara was its fuel consumption, particularly the four-speed automatic. Quite a few friends complained that it yielded just 4-6km/L. My family owns a 1999 model with a manual gearbox, and I'd say its return is decent—about 7.5-8km/L—considering it's turning 19 years.
With the new one, frugal consumption is a selling point. If you've seen the ad, it states 20.57km/L. This is something I wanted to see for myself, and you know what? It's true! I got a high of 21.3km/L on the highway, traveling at about 75kph, at times dropping to 65kph to negotiate slower cars. Around town, it yielded about 9km/L.
7) People are surprised when they see the car.
ADVERTISEMENT - CONTINUE READING BELOW ↓
Through the years, the Vitara has been overshadowed by models from bigger manufacturers, mainly due to a marketing budget that can't match the Japanese giants. During my week-long loan, I heard around four people say, "Iyan pala ang bagong Vitara. Ganda pala, 'no?" and a few point at it. If only more people knew about this car.
8) This car can better its rivals.
In my opinion, the Suzuki Vitara is better than the Nissan Juke and the Honda HR-V. Makes for an interesting battle against the Mazda CX-3.
9) The price is a sweet deal.
A sticker price of a million bucks along with a number of features is pretty much unheard of now. P1,098,000 will get you this top-spec GLX, which comes with a sunroof, two-tone paint, and a tablet-looking 10-inch touchscreen infotainment system and reverse camera. The GL+, meanwhile, goes for P988,000, minus the sunroof, has a smaller touchscreen and is finished in monotone paint. If you prefer something more practical and less fancy, the mid variant is actually more than good enough.
ADVERTISEMENT - CONTINUE READING BELOW ↓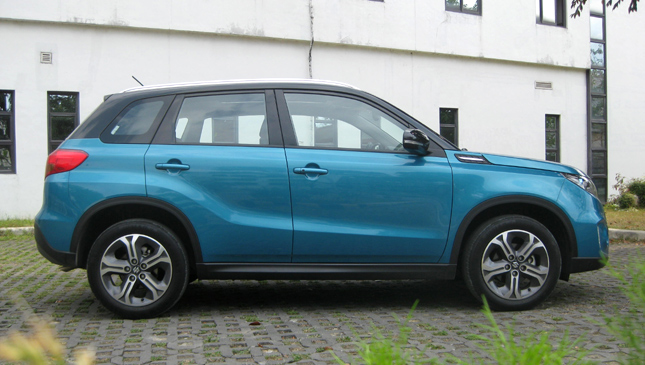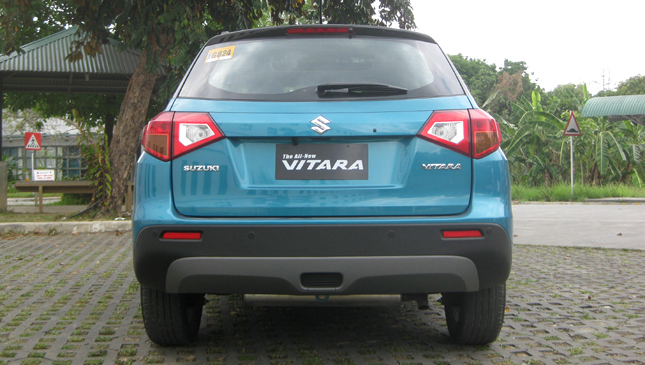 ADVERTISEMENT - CONTINUE READING BELOW ↓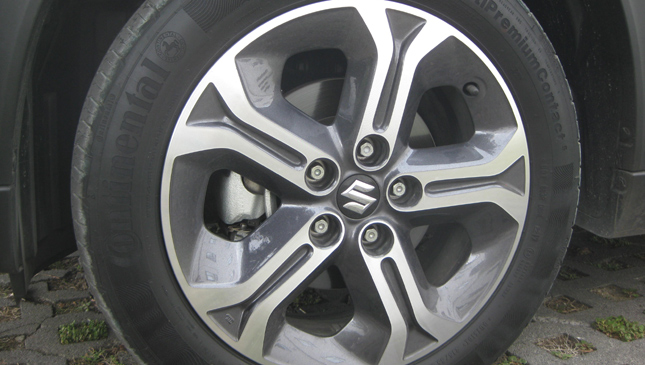 ADVERTISEMENT - CONTINUE READING BELOW ↓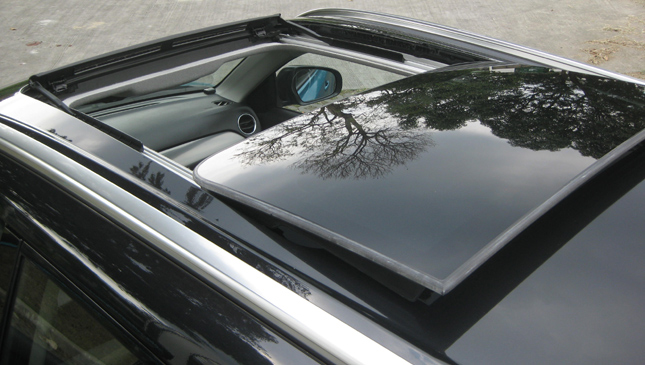 ADVERTISEMENT - CONTINUE READING BELOW ↓
ADVERTISEMENT - CONTINUE READING BELOW ↓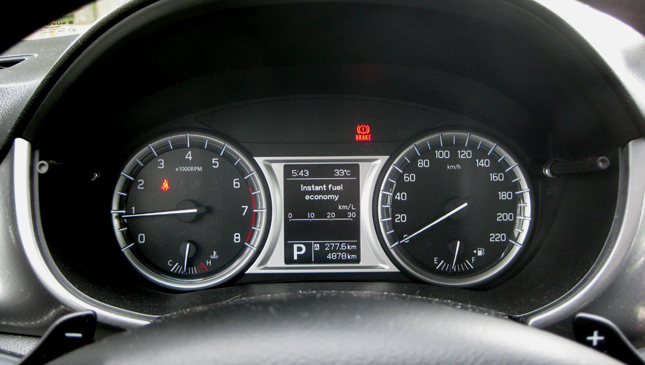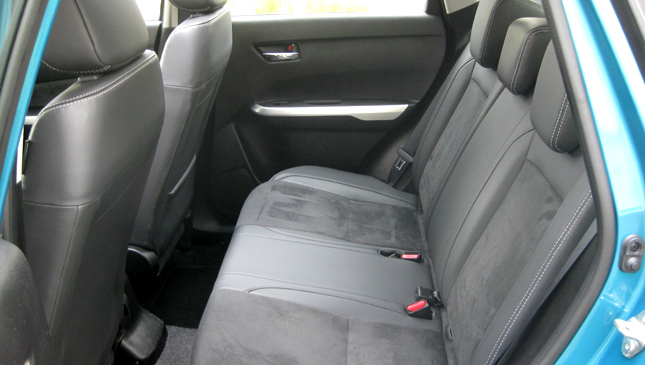 ADVERTISEMENT - CONTINUE READING BELOW ↓