A recent study showed that Metro Manila residents spend over an hour a day on average stuck in traffic. That is time that could be better spent doing...well, anything else other than sitting in gridlock. Like catching up on answering e-mails and messages on our smartphones and listening to Spotify.
Thankfully, some in-car infotainment systems now come with features that mirror your smartphone. While iPhone users have Apple CarPlay, Android users have the option of Android Auto. We recently tested out the app while driving the Nissan Terra, and found it to be quite useful.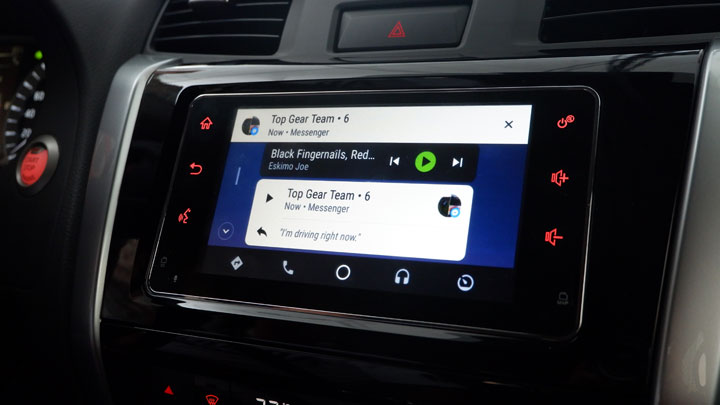 To activate Android Auto, you first have to download the app from Google Play. Once it's installed, you then need to connect your smartphone to the car via USB. After you've given the necessary permissions and read through the introductory stuff, the app will activate whenever you plug your phone in.
Continue reading below ↓
Recommended Videos
With your phone mirrored, Android Auto allows you to use navigation apps, check your messages, make calls, and do a whole bunch of other stuff while you're on the road. The layout is simple and intuitive. For certain actions like composing text replies, you will need to pull over. If so, using your phone while it's plugged into Android Auto might make it a bit slow depending on its processor. If you can't stop to reply, the app gives you the option of sending an automated "I'm driving right now" message with a quick tap of the screen.
A real handy feature is the Google Assistant, which you can activate by saying, "Okay, Google." We tested out several commands like "Take me home/to work" and it works quite well, provided you've pre-programmed Waze or Google Maps with the directions. You can also make calls, check your calendar, and play music using voice commands. For fun, we also asked random questions like "What is the Nissan Terra?" which is a quirky little thing you can do to pass the time.
For Android users who want to stay plugged in on the road, Android Auto allows you to do just that.