We're all probably sick and tired of the horrible Metro Manila traffic situation, which seems to worsen by the day. If you're desperate and wealthy (and gutsy) enough, there's a traffic-beating alternative mode of transport you could look into.
Forget the usual ride-hailing services and carpooling. For those willing to spend more in exchange for much shorter travel times, consider the urban air-mobility services from Ascent.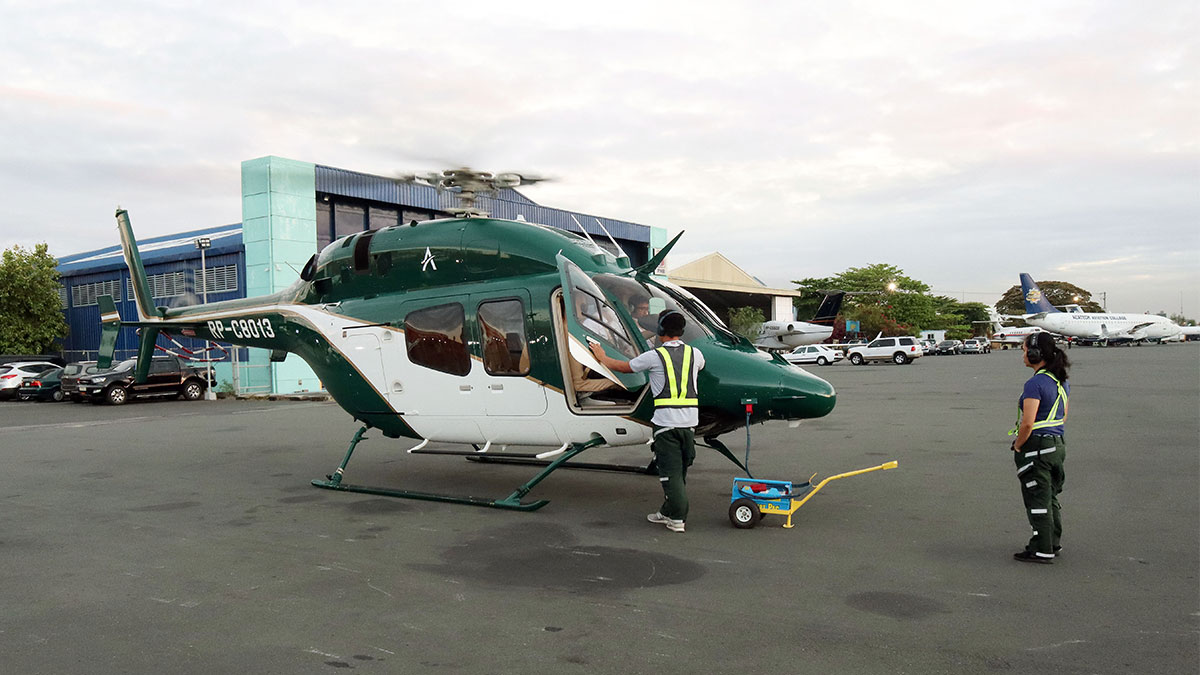 Ascent offers 'affordable helicopter rides' around the metro, plus two locations outside of it: Clark and Tagaytay. How much faster is it to travel by helicopter than to travel by car? As an example, taking a helicopter taxi will reduce the one-hour car ride between Bonifacio Global City and Makati (5.5km) to just five minutes.
Continue reading below ↓
Recommended Videos
Ascent is headed by its founder and CEO Lionel Sinai-Sinelnikoff, a marketing veteran in the helicopter industry, and cofounder and chief commercial officer Darren T'ng, an expert in the technology industry.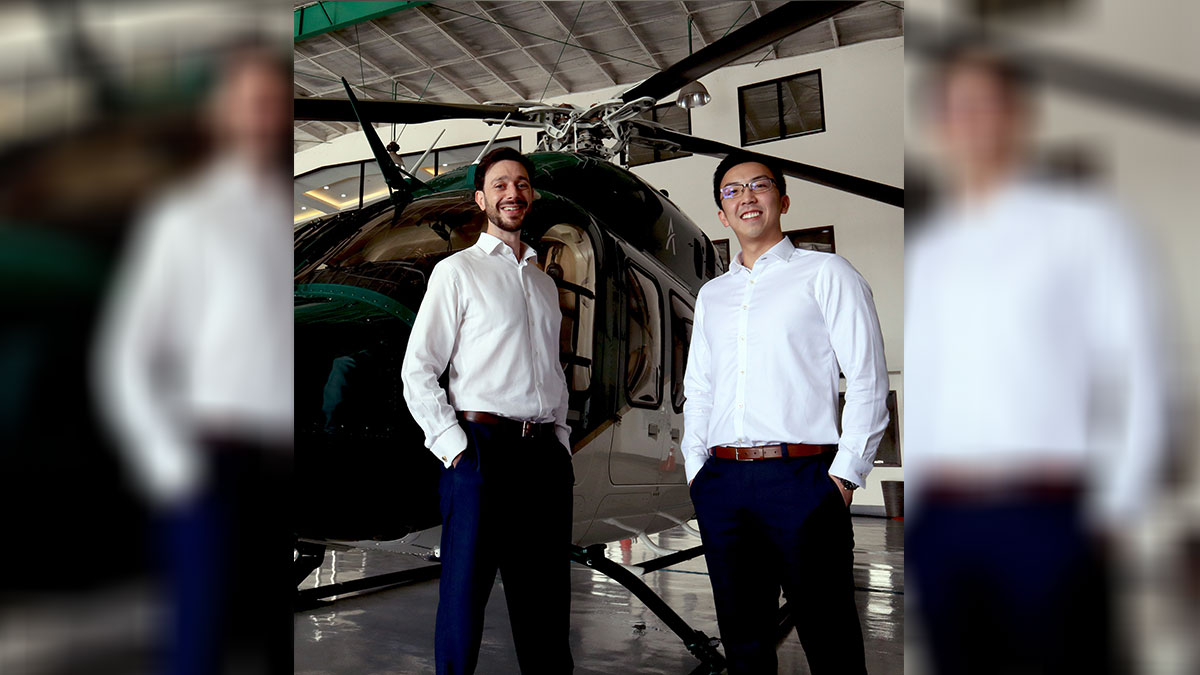 Sinai-Sinelnikoff and T'ng launched their helicopter ride-sharing platform in the Philippines in 2018 to address the need for alternative transport solutions.
"The Philippine economy has a very attractive future and we are positive it will only get better. By launching Ascent and through our team's innovative ways, we aim to help the Philippines attain efficiency and productivity through the new means of transport in the arsenal of the government that urban air mobility represents," says Sinai-Sinelnikoff.
T'ng adds: "We offer urban air mobility as a complementary transport service and not the end-all, be-all solution. There is a good number of underutilized heliports in Manila's business districts, and this is a good sign that it is worth exploring the skies if we want to expand our options of moving around the city, be it for personal or business intentions."
There are currently three operational choppers managed by Ascent's partner, INAEC Aviation Corporation, with each one able to transport up to five passengers per flight and complete up to 30 flights per day (for a total of 450 passengers and 90 flights per day). In addition, Ascent is already working toward introducing aircraft with electric vertical takeoff and landing in the near future.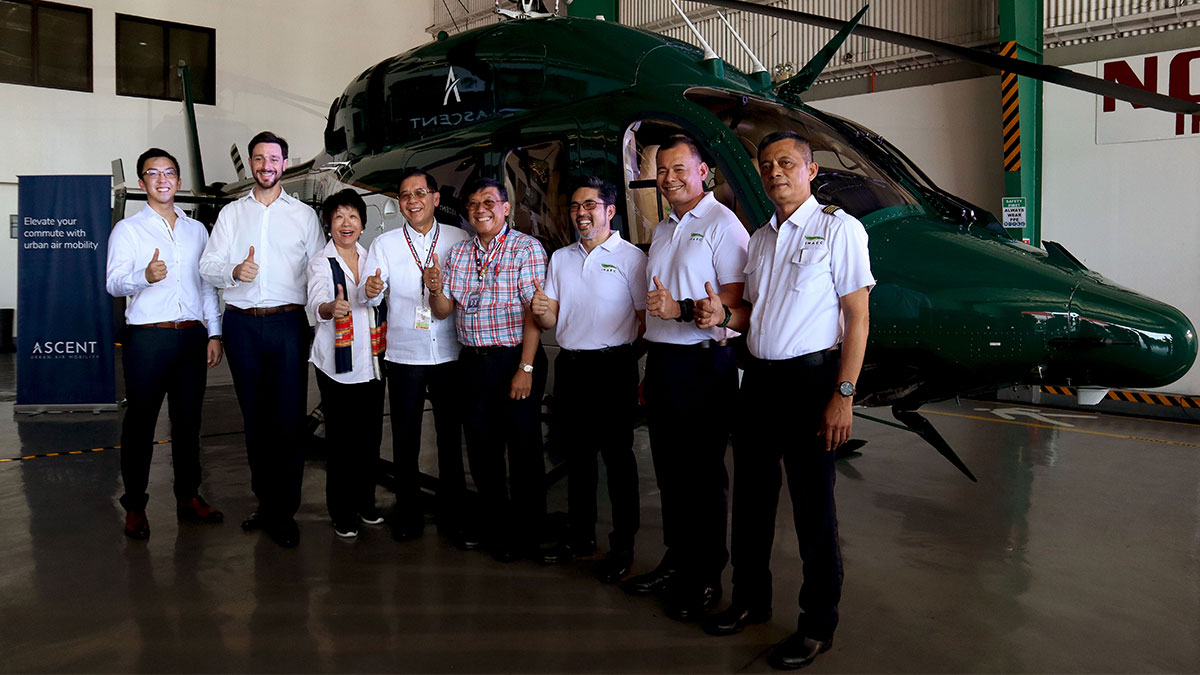 Flights can cost at least P6,000 per journey, depending on the distance traveled. And though Ascent's offerings are beyond the budget of regular commuters and are more relevant to businessmen with hectic schedules, they are still considerably cheaper than a chartered flight.
The available routes and the corresponding prices can be seen on Ascent's website. Note that some routes may not be available for all time slots and may only be booked through the concierge team online. Check out the takeoff and landing points of the helicopter taxis below.
Ascent Urban Air Mobility takeoff and landing points:
NAIA – INAEC Manila Hangar
Bonifacio Global City – V&A Law Center
Quezon City – SM City North EDSA
Makati – The Peninsula Manila
Mandaluyong – Rockwell Business Center Sheridan
Pasay – Conrad Hotel Manila
Clark – INAEC Clark Hangar
Tagaytay – City Track Oval
"As a pioneer in taking the step toward ultimately making urban air mobility a reality, we look forward to serving Ascent's purpose and to ensuring that it is not just a one-off thing," Sinai-Sinelnikoff says. "As a new model, we know we will face challenges and we will continue adjusting the model along the way.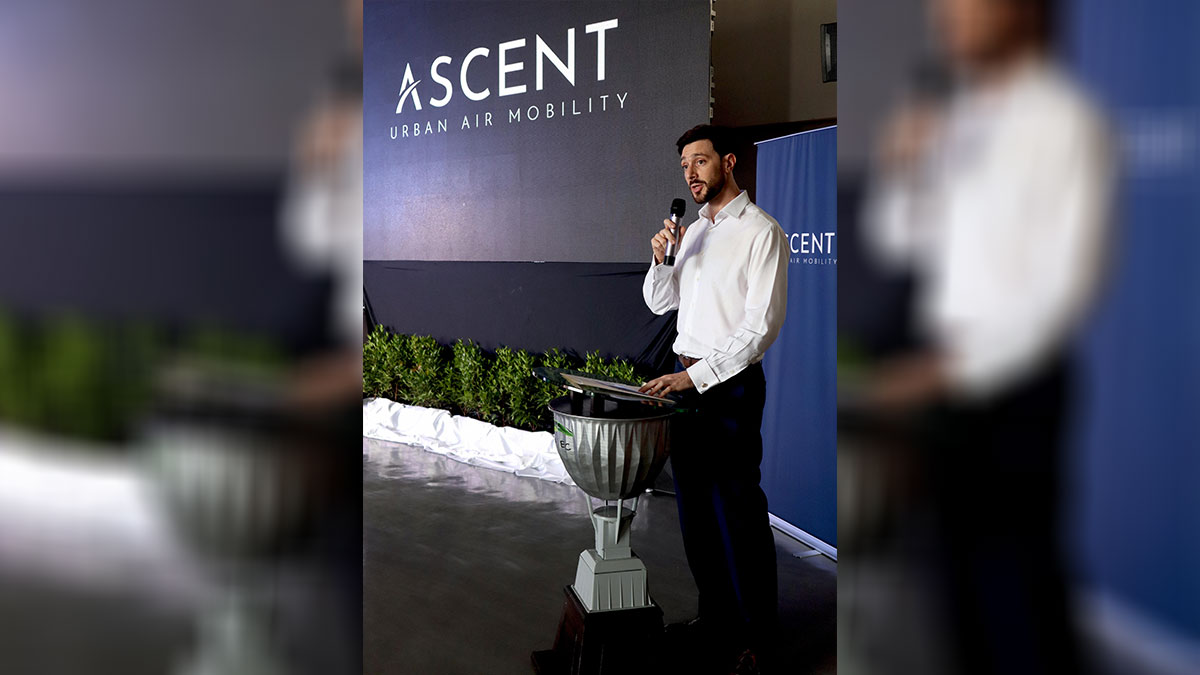 "We are lucky to count on the support of strong partners, major stakeholders, and experts in their respective fields. They help us grow at the right pace—empowering us to ensure safety and the most optimal customer experience."
What do you think about urban air transport? Sound off below.