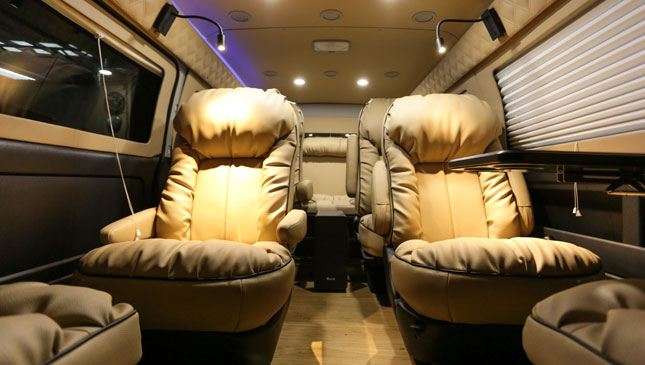 We're pretty big fans of luxury here at Top Gear PH. It's the theme of the current issue of our magazine, after all. So when we got the chance to check out these pimped-out Toyota Hiace vans made by Atoy Customs, our collective jaws hit the floor.
We hate being stuck in traffic just as much as you do. These interiors though, with their big leather recliners and entertainment systems, would make us wish to be stuck on EDSA just a bit longer. One of them even has a bathroom built in. No need to rush, manong driver.
Continue reading below ↓
Recommended Videos
Granted, this kind of custom job is obviously reserved for those who can afford it; you know, the ones who fly business class regularly and thought, "I want this in my ride!" But the custom Hiaces we saw weren't all just about the high life. One van had a custom-fitted chair with a lift for people with disabilities. We like practicality and helping others, too, so this was equally special.
While we only got as far as caressing the smooth leather on these bad boys, it was nice to experience their comfort even for just a minute. Check out the photos below to relive the experience with us. Would you want something like this for your car?