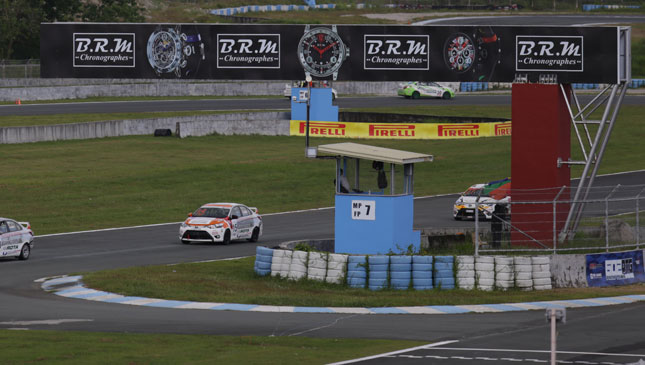 Motorsports and horology (the science of time/the art of making timepieces) have a long and fruitful history together. Like how the Rolex Daytona was inspired by the racetrack. Or the fact that the Omega Speedmaster, the famous watch that Neil Armstrong and company wore on the moon, got its start as a sports and racing chronograph. Actor Steve McQueen and the Tag Heuer Monaco are forever linked from their appearance together in the film Le Mans. The list goes on.
ADVERTISEMENT - CONTINUE READING BELOW ↓
You'll often feel this connection at professional racetracks. Look around and you'll usually see a watch brand hailed as the "official timekeeper." Now when you visit Clark International Speedway, you'll see one watchmaker bannered above the track–BRM Chronographes.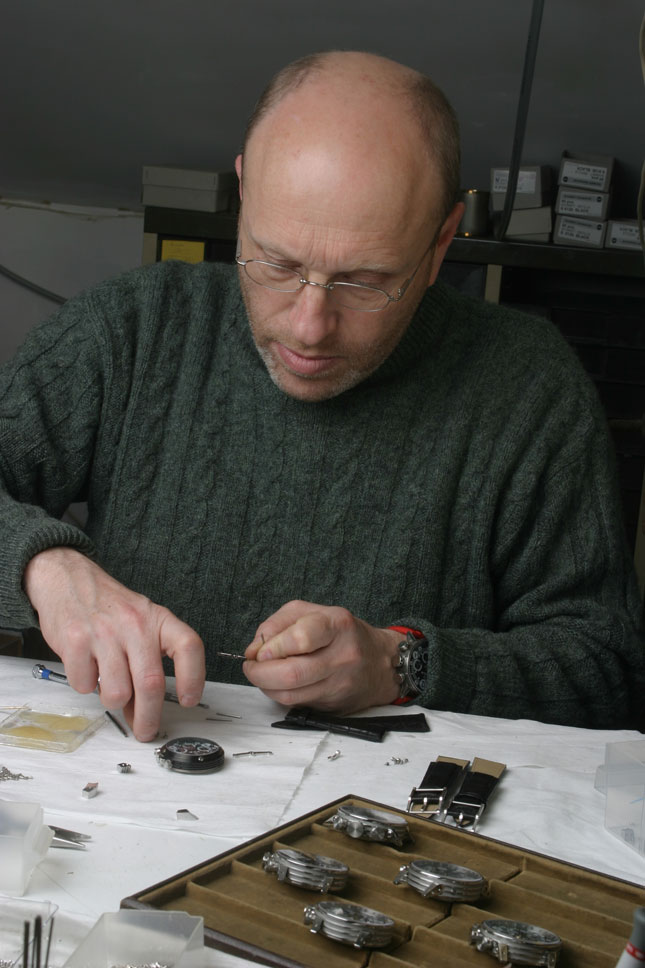 Bernard Richards is the founder of BRM. Born in Paris to a family of watchmakers, he later went to school to learn the craft. After decades in the industry, he founded BRM in 2003. Richards's watch brand specializes in motorsport-inspired designs. He and his team create bespoke watches based on customers' designs and input. Whether you're looking for the one perfect watch or a car club commissioning a big order, Richards and his team have got you covered. BRM also designs trophies for various racing competitions like the Dubai 24 Hour race.
Aside from his affinity for watches, Richards is also a lifelong motorsports fan. From the moment he first laid eyes on a racing car, a love affair began.
ADVERTISEMENT - CONTINUE READING BELOW ↓
Recommended Videos
He says: "When I was 15, I was with my parents and we were driving up this famous mountain in France. While we were going up, there was racing going on along the mountain. It was a qualification and the racing cars were out on the open street. The first time I heard the sounds of their engines, I was in my parents' car and I thought, 'Wow, that's superb!' When we arrived at the top of the mountain, I got out and looked down at the race cars. I said to myself, 'That is my future.'"
When Richards was 19, he bought his first Porsche–a four-speed 930. At 21, he acquired a Ferrari 512. "I was sleeping in a tiny room, but I had my Ferrari. I was renting my room, but I bought my car," he jokes. Since then, he has owned an impressive array of cars and motorcycles. The constant, he says, is that he's always owned some kind of Ferrari. Surprisingly, he only owns and uses one watch.
ADVERTISEMENT - CONTINUE READING BELOW ↓
Richards' timepieces are powered by automatic movements (meaning they generate energy from the wearer's movement) and are fitted with shock absorbers. This means that his watches can withstand the rigors of a race without losing time. His racetrack timers, meanwhile, use a different kind of technology but maintain that same toughness.
"For a racetrack timer, we use an electric movement," he reveals. "The biggest one I'm making now is at Silverstone. It has a 5m diameter. The hand is 2.5m long. The engine is big because you have the wind, water, sun, all the elements. You have to make something very strong to resist all of that. They're synced to a satellite for accuracy."
For Richards, the love for watches and cars goes hand-in-hand: "The love goes together when you appreciate their mechanical sides. Cars are incredible. When I see the number of parts inside of them, I find them beautiful. And when I see a watch, I see all the complications that can be put into one little space."
ADVERTISEMENT - CONTINUE READING BELOW ↓
Throughout its history, BRM has partnered with racetracks and competitions in countries like France, Germany, and Malaysia. Richards chose to partner with Clark International Speedway partly because of his Filipina wife's roots. As a businessman, however, he saw the potential of our local market.
"When I saw the Philippines, I saw that the market is good. Within three or four years, Ferrari, Maserati, Aston Martin and Lamborghini arrived. Why can't I? I have to be there," he says.
The deal, he hopes, will benefit his brand in the long-term.
"For me, Clark is very important. When Ferrari customers want to go on a track, they go to Clark. Same with Porsche and Jaguar owners. All of these people are my customers, too, because they are in love with these kinds of cars so they are in love with my brand too. It took a long time for us to close the deal, but now I'm very happy. BRM will be in Clark for a long time."
ADVERTISEMENT - CONTINUE READING BELOW ↓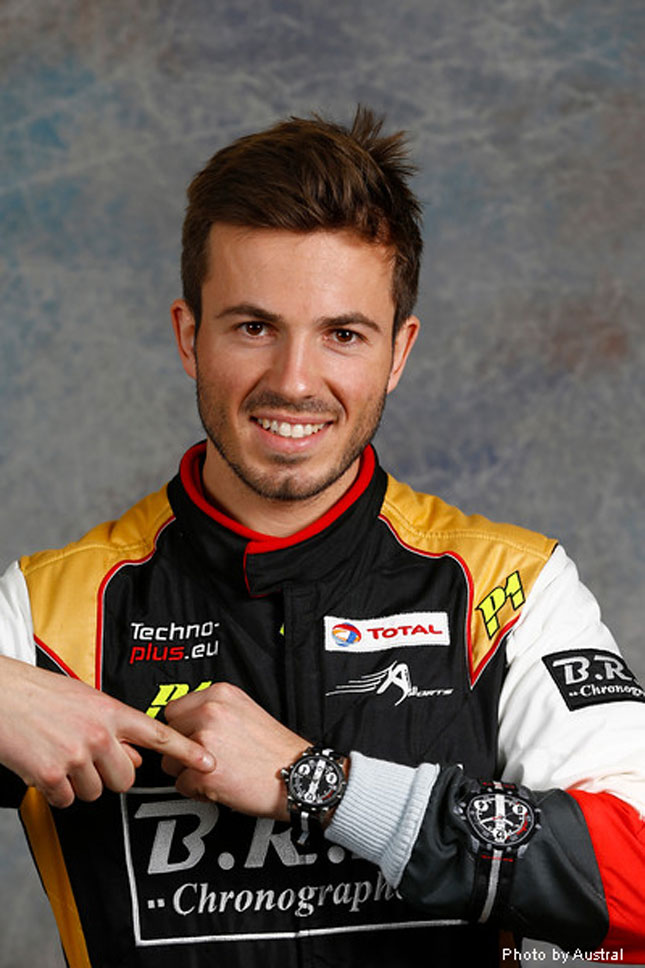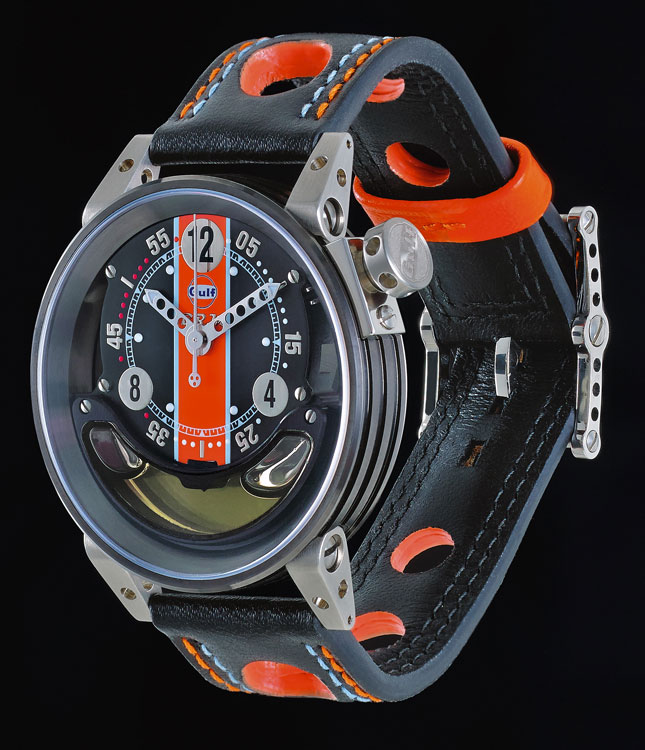 ADVERTISEMENT - CONTINUE READING BELOW ↓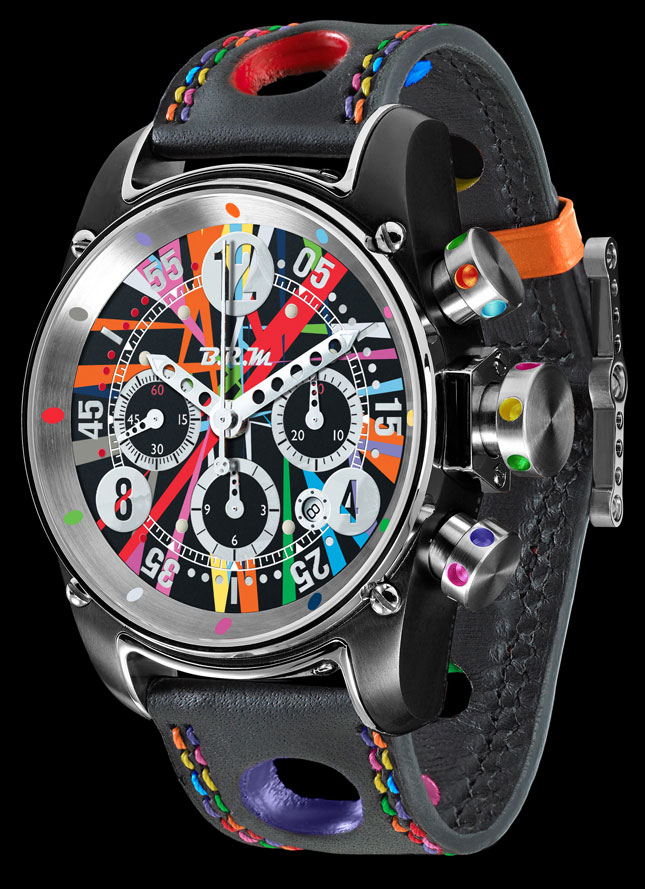 ADVERTISEMENT - CONTINUE READING BELOW ↓