I remember celebrating my 19th birthday on a bus alone. It was a 12-hour long trip from Cubao, where I had just wrapped up my internship, to Sorsogon where I would spend the rest of summer. It sounds sad and lonely, but I actually found it quite liberating and peaceful. It was like an adventure.
My country-bumpkin self couldn't believe that we have lots of premium car options in the Philippines until we zoomed past dealership after dealership in the EDSA Greenhills area. Back then, the cars on EDSA were in constant motion, unlike the standstill cars of today; I could leave the Metro at 7pm and arrive in my hometown half-asleep, dizzy, and ready to hurl by 7am.
These days, going home on long weekends and holidays is getting harder and harder. Bus tickets are available a month before the desired date. These get purchased within a day or two. Airfare will be double or sometimes even triple the regular price. You'll find yourself praying that there won't be a family emergency during peak season.
Exactly a month before the holiday, the online booking system of Araneta Bus Port will publish seat maps showing available seats on several bus lines. If you have the cash to spare or you just don't feel like sitting through a 12-hour bus ride, you can book a plane ticket, although the ideal time for that is three months before the holiday.
Continue reading below ↓
Recommended Videos
Thankfully, I have a good number of hometown friends who are helpful during these times. Friends would sometimes ask their network if anyone has tickets to spare, or know of anyone traveling back home during a specific date—and yes, they can take on driving duties if necessary, too. Sometimes, I'd also see friends selling their bus tickets because sadly, they can't push through with their plan to go home for one reason or another.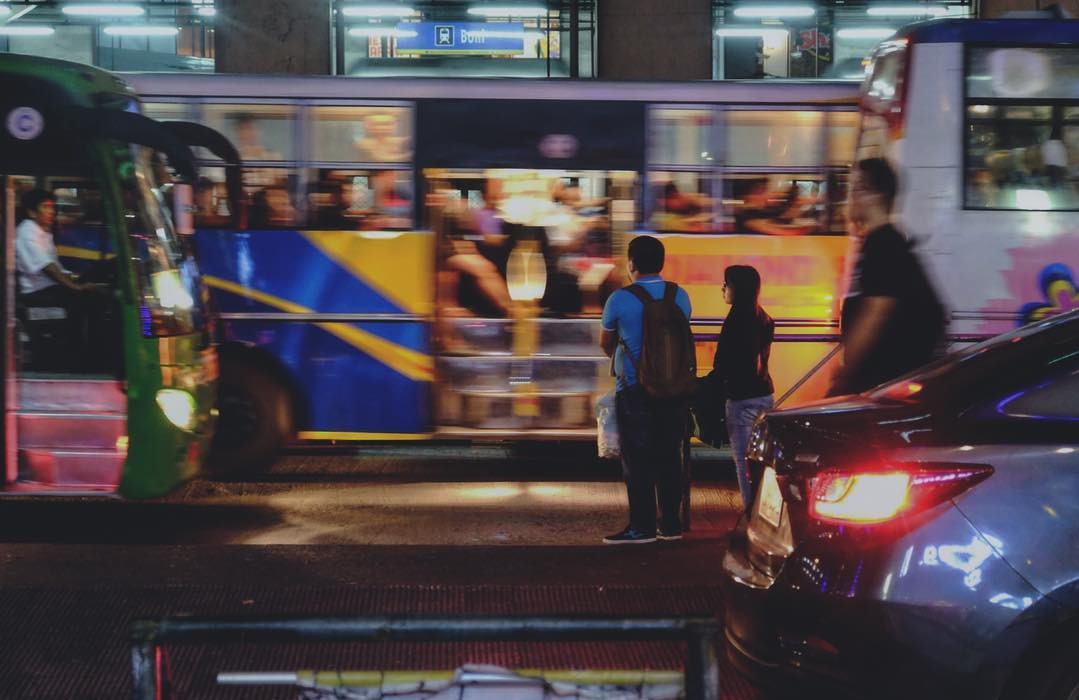 As much as I want to say that the journey home starts the moment you take your seat on the bus, it's doesn't. Last year, I clocked out early to get to Cubao Bus Port via the MRT, only for the train to break down. In the sea of sweaty and squished people somewhere between Shaw Station and Ortigas Station, there was me, trying to call the bus line to let them know I'll be a few minutes late. When I arrived two minutes after the departure time, the bus had left, and so I got in line at the counter and paid to rebook my ticket.
On my next trip home, I bit the bullet and booked a Grab to take me from my place to the bus terminal, which is around 6km away. The Grab fare was half the price of my bus ticket for a 550km journey.
During all those hours in the bus, you get to watch that DC movie you didn't even bother to catch during its theatrical run, or Jackie Chan's latest flick, all thanks to the bus's entertainment system. After two or three movies, the lights will be turned off and Michael Learns to Rock will start playing softly in the background. '25 Minutes,' anyone?
Normally, there are two stops during the whole trip: first in Quezon, then in Camarines Sur. These stops take 30 minutes, and you can go for a bathroom break, grab a bite, and stretch your legs. But before even thinking of leaving the bus, you have to get its plate number. These buses travel in packs, and at these stops, there are usually five other identical buses. In fear of being left behind or having my stuff stolen, I just dash to the toilet, then come back and eat boiled eggs and chips. Liquid intake should also be kept to a minimum. I've never seen a passenger ask the driver to stop for a quick bathroom break, and the roads in between towns are mostly empty, dark, and not a place where you'd want to empty your bladder.
It used to take 12 hours to get to Sorsogon from Cubao, but with every passing year, the trip becomes longer. Last Christmas, it took me 17 hours to get home, and I have friends who were on the road for 20. Hours are spent trying to squeeze out of Manila. I used to fall asleep somewhere in Pasay and wake up somewhere in Laguna. These days, I fall asleep near Cubao and wake up in Mandaluyong.
Dear 19-year-old self, the liberating and peaceful adventure that is taking the long way home is not as peaceful and liberating as it used to be. You would have been discouraged and lonely by now.