Ah, our American cousins—ever the purveyors of restraint and minimalism. Here's another example of just that, the Lexani Motorcars 30" Extended Cadillac Escalade Viceroy Edition.
That name is almost as long as the car itself, and it pretty much does what it says on the tin, too. It's a Cadillac Escalade that's been chopped in half and stretched by an extra 30 inches (or 76.2cm for those of you that way inclined).
Lexani, who are well-known for its Instagram-worthy interior upgrades of SUVs and vans, then equip the XL Caddy with everything you could need to turn it into a 'mobile-office.' As well as increasing the length of the car, Lexani has raised the roof and fitted a Rolls-Royce-style star-filled lining. Despite the extra space, though, you'll only get four of the massive reclining chairs in the back, so just three of your fellow business partners will be able to enjoy the ride.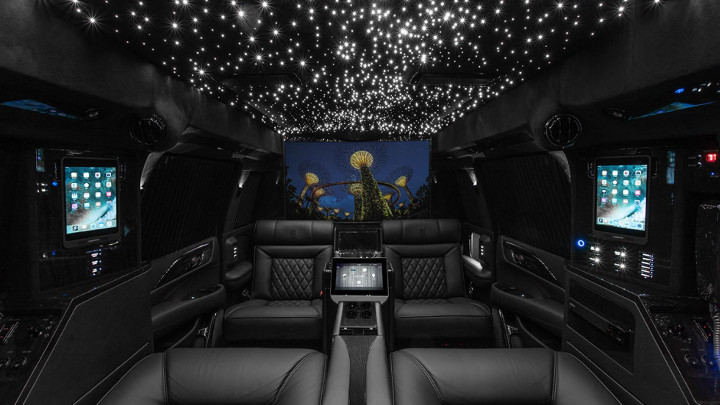 ADVERTISEMENT - CONTINUE READING BELOW ↓
If you get tired of working, there'll be no chance of getting bored. The Viceroy Edition has a curved smart TV, 'multiple' iPad Pros, and a PlayStation 4 on board—although you'll have to pay extra for the luxury champagne flutes. We wish our office was like that.
To protect all of your kit, there's an upgraded security system, and Lexani will even offer B7-level armoring that will withstand multiple rounds of most ammunition. That can't be just for the PlayStation?
No word on price yet, and nothing on weight, either—which will surely be even more eye-watering than the cost.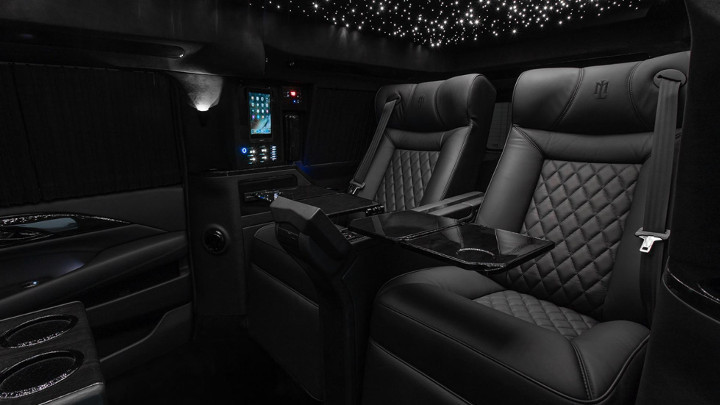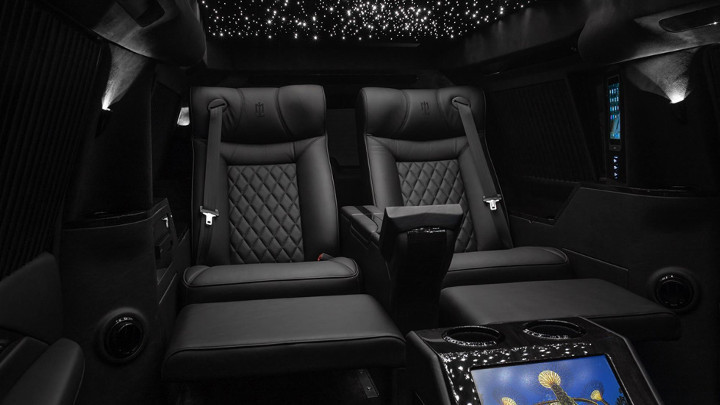 ADVERTISEMENT - CONTINUE READING BELOW ↓
Recommended Videos
NOTE: This article first appeared on TopGear.com. Minor edits have been made.