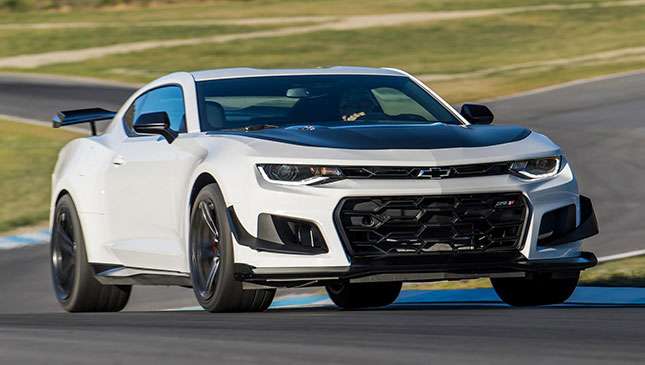 Which Chevy Camaro is this?
We've spoken separately before about the Chevrolet Camaro, the ZL1, and the 1LE package. But never in the same space. Chevy fans will already be drooling at the mere mention of those three elements coming together for the first time. They know what kind of noise and fury that means. But for those of you who don't, we need a quick primer before we delve into the specifics.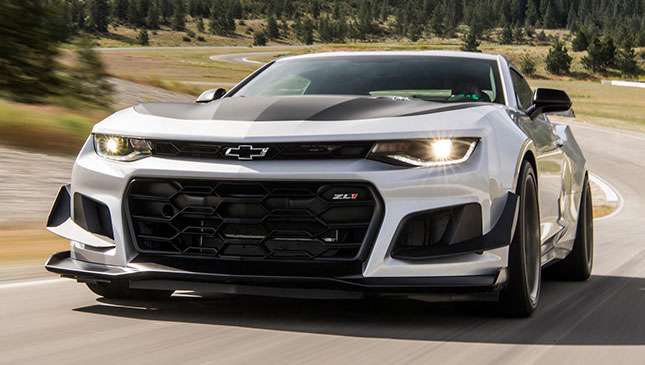 Go on then…
Okay, so as this is a sixth-gen Camaro it already has sports car—not muscle car—handling and reactions. Because it says ZL1 on the trunk, that means it's packing the 650hp/881Nm supercharged LT4 V8 engine, plus wider tires and bodywork to match. It also leaps into a super-rarified space occupied by Camaros which are just as at home on the track as they are on the road.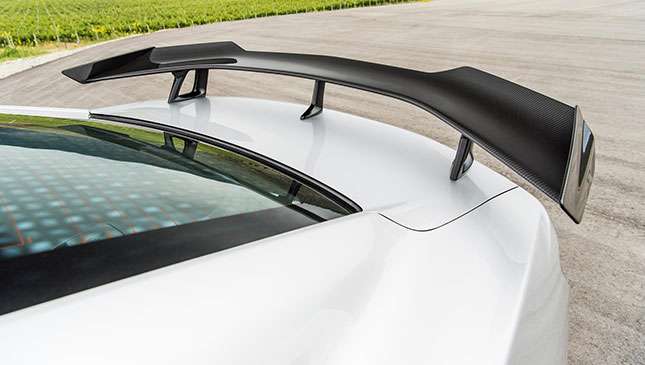 ADVERTISEMENT - CONTINUE READING BELOW ↓
What are the key differences between the regular ZL1 and the ZL1 1LE?
Mostly chassis and aero based. The engine remains as is, the gearbox—a six-speed manual with rev matching—gets a shorter sixth gear to make it more racey. And you can't have an auto. But there are extensive mods above and below the surface elsewhere. It gets a bigger front grille and the daytime running lights are deleted to save weight and further improve airflow.
The splitter grows and gets a pair of dive planes, too. At the back, the ZL1's spoiler grows into a wing capable of generating 136kg of downforce at 241kph.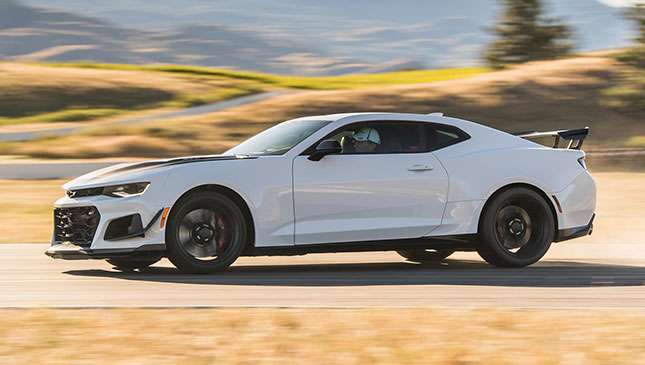 What are the chassis changes?
Chevy had to invent some new equipment. And it didn't do this alone. Drawing on its growing relationship with Multimatic, which created the DSSV dampers for the previous gen Camaro Z28 track monster, Chevy has fitted this 1LE with some of the finest dampers this side of a race car. Not only do these dramatically reduce weight at each corner—over 2.5kg a pop—they also have a properly ingenious and super simple camber adjustment system on top of the towers.
ADVERTISEMENT - CONTINUE READING BELOW ↓
Recommended Videos
With just one spanner you can change it from road to track—adding an extra 1.5 degrees of negative camber, doubling the street mode's 1.5 degrees, in just a few minutes. Allied to 10mm of front ride height adjustment in either direction and a three-way adjustable rear stabilizer bar, you should be able to dial it into your preference quickly and, for once, relatively simply.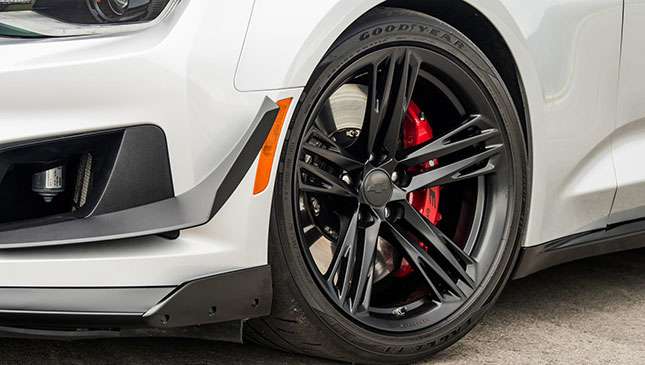 What about those tires?
They're new too. Chevy and Goodyear have worked for the last three years to develop these Eagle F1 SuperCar 3Rs, because Michelin, which looks after the Corvettes across the corporate corridor, apparently didn't want the extra business. The brief was simple: Create a better tire than the performance standard Michelin Cup 2s.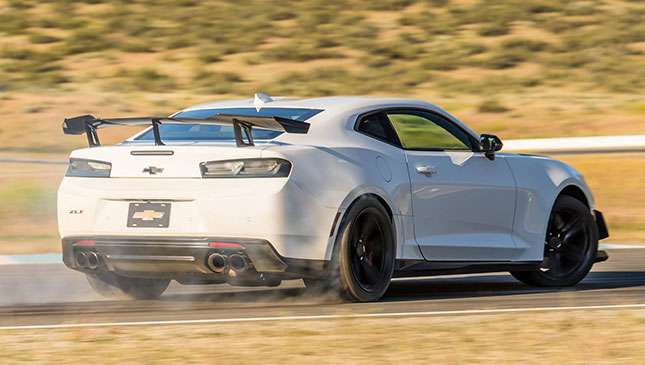 ADVERTISEMENT - CONTINUE READING BELOW ↓
Did they do it?
Yes and no. While the 19-inch 305 fronts and 325 rears took nearly a whole lap to come up to temp, and cooled super fast, they never quite reached the Cup 2's ultimate level of feel and grip on road or track.
While that sounds like a fail, it's not. Even though they lack that last 5% of grip and feel, once they are up to temperature they are predictable and stable, which allows you to push on.
Over five laps, Chevy says the Cup 2s will record a faster ultimate time but go 'off' faster. So your average time, if you can keep the car between the kerbs, will be better on the Goodyears.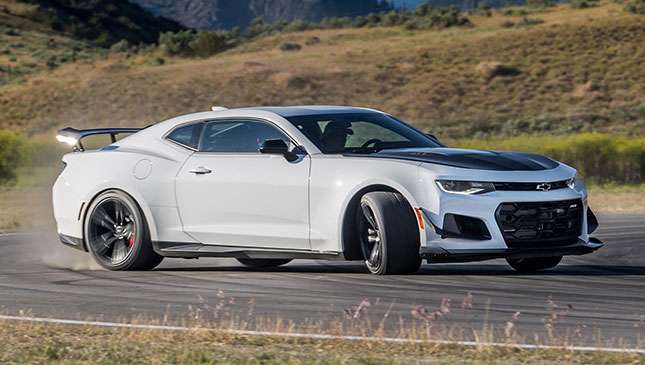 What's it like to drive?
Monstrous. Brutal. Fabulous. I cannot recall having to beat up a car quite as much as you do the 1LE to get the most from it. It just loves getting into a wrestling match with you and being manhandled around the track.
Forget fingers and wrists, this one's all about arms and shoulders. It loves sure, strong inputs and surprises with its ability to hang tough around a full lap of the tricky, testing and absorbing Area 27 private track in Canada.
Even weighing in at over 1,700kg, with this much mechanical grip and power to play with, you can bludgeon your way to a fast lap surprisingly quickly. They come from different dimensions, but the 1LE would likely show a GT3 RS a clean pair of heels.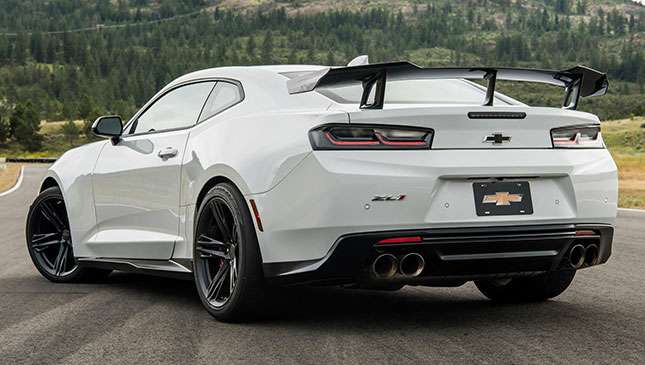 What—are you mad?
Yes, you read that right. If you need more proof, consider the ZL1 1LE's recent lap time of the good old Nürburgring. The official time of 7 minutes and 16 seconds is fast enough to put it ahead of the last Porsche 911 GT2 RS.
But that's not the whole story. The way those times are recorded is fraught with changing weather conditions and other traffic. A last-minute lap after the official time had been completed, saw the Chevy brute run a full three seconds faster still…
ADVERTISEMENT - CONTINUE READING BELOW ↓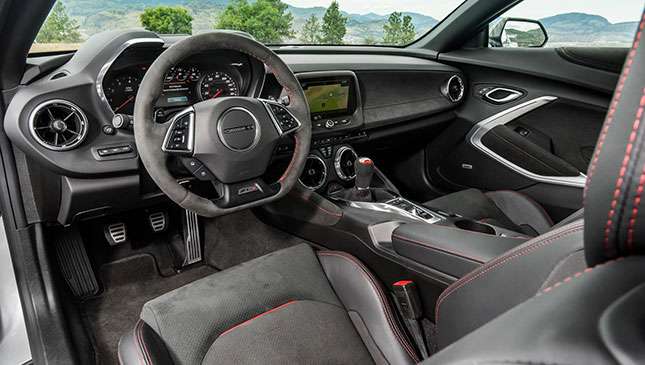 What's it like on the road?
Not as bad as you might think. Whereas the old Z28 was a track hero and a road nightmare (thanks to its total lack of sound deadening and extreme negative camber), the ZL1 1LE manages to be perfectly acceptable on mixed road driving. It's louder and more coarse than the standard ZL1, which you'd expect from having solid, not rubber-mounted, dampers. But it's not awful.
So should I buy one?
If you want a Camaro for road and track use, and want to show up your buddies in more exotic machinery, yes. Just get those tires up to temp and you'll be leading them around the track within a few laps.
But if you want a more pure experience, I think the non-supercharged Camaro SS 1LE is the more balanced and ultimately rewarding car to drive. However, if you have to have the ZL1, and you aren't going to use it on the track regularly, I strongly suggest you get the regular ZL1.
It's still massively capable, more comfortable, less money, and can be had with a very good 10-speed auto. Just be honest with yourself about what you're after and you'll have a blast either way.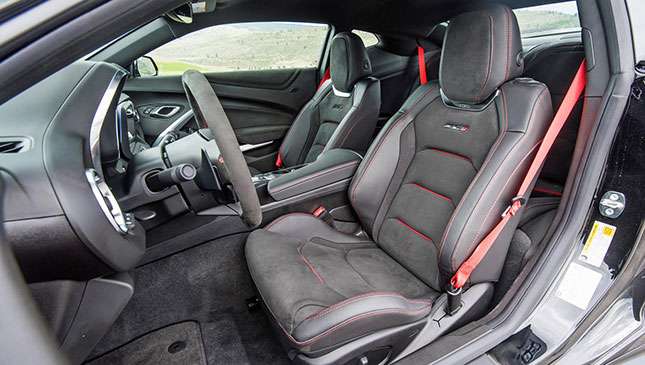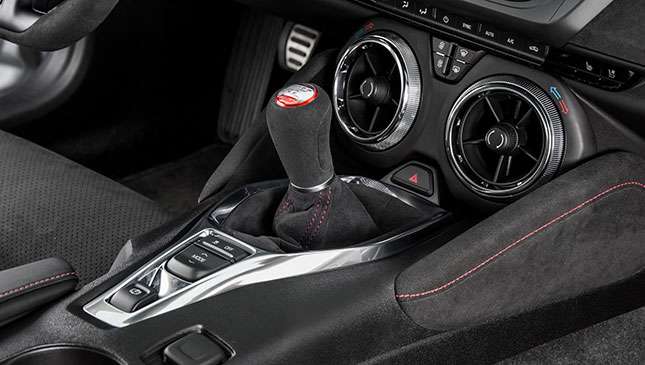 ADVERTISEMENT - CONTINUE READING BELOW ↓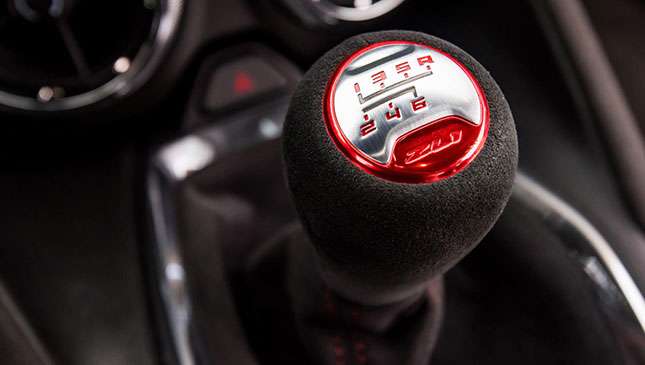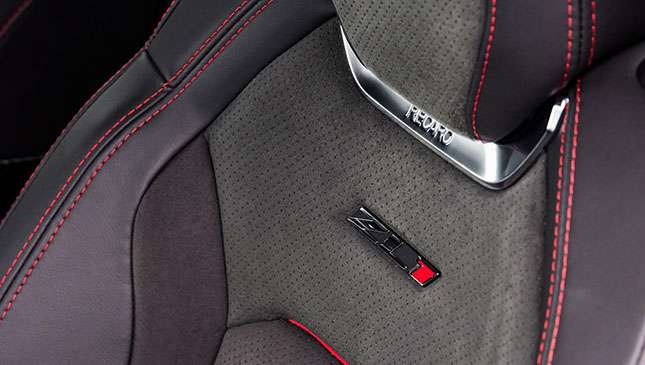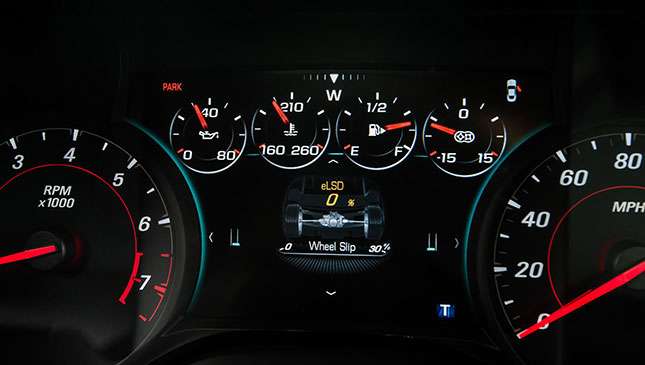 NOTE: This article first appeared on TopGear.com. Minor edits have been made.