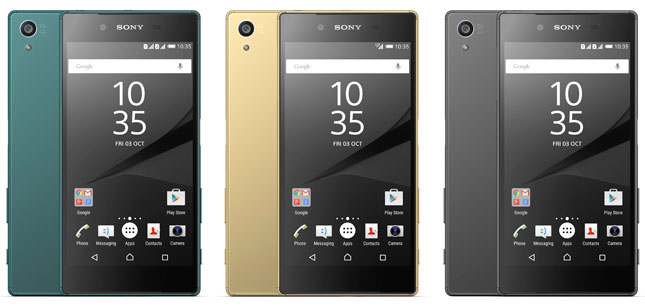 It's no exaggeration to say that smartphones are indispensable to us now. More than for communication needs, we use it to e-mail, navigate through traffic and--its most evolved and necessary feature--take photos. If you have any doubts about the latter, think about this: When was the last time you went shopping for a basic point-and-shoot digital camera?
If you're an Apple groupie, we're probably just wasting your time right now, although we admit that iPhones are still at the top of their game. But if you're thinking of getting a non-iPhone smartphone this Christmas, we would like to point you to the Sony Z5.
We'll tell you right away what makes this phone stand out, and it's the amazing camera. The product literature says it has an Exmor RS 23-megapixel sensor, and an F2.0 G Lens. What these mean is that the Z5's camera captures plenty of detail, and that it can open up to let more light in. And thanks to powerful computer chips, the Z5 can focus fast to capture drunken special holiday moments.
Naturally, we trained the Z5 on our favorite shooting subject: the automobile. Even in evening settings, the camera gave us Instagram-worthy shots. And in daylight, your car pics will look like they're done by a pro. Well, almost.
Continue reading below ↓
Recommended Videos
As is the norm with a flagship product, the Z5 is fast, responsive and easy to use. There's minimal bloatware from Sony, and even the apps that the manufacturer put in are useful. And with a large battery, Sony claims two days of battery life with regular usage. During our time with the Z5, we experienced the better-than-average battery performance.
What completes the Z5 package is that it's beautiful to look at and hold--even the heft is perfect. The Z5 is a handsome symmetrical block of metal and glass. The powerful camera is neatly integrated into the frame and doesn't stick out (unlike Apple's latest iPhones). Trust us when we say you will hesitate to put this in a case because it's so pleasing to the eye.
The official price of the Z5 is P35,990. That's not small change, but you are getting a lot for your money.
Check out the photos we snapped using the Z5.
Photos by Dinzo Tabamo