For three days Hyundai Asia Resources, Inc. (HARI) took us around Subic and Bataan for the Hyundai Santa Fe Driving Experience. What a ride!
This all-new Hyundai Santa Fe is a sharp-looking vehicle. It has a commanding presence, and is striking to behold. The front end is very futuristic with the newly designed cascading grille at the center. The prominent grille is flanked on both ends of the hood by sleek and squinty LED daytime running lights.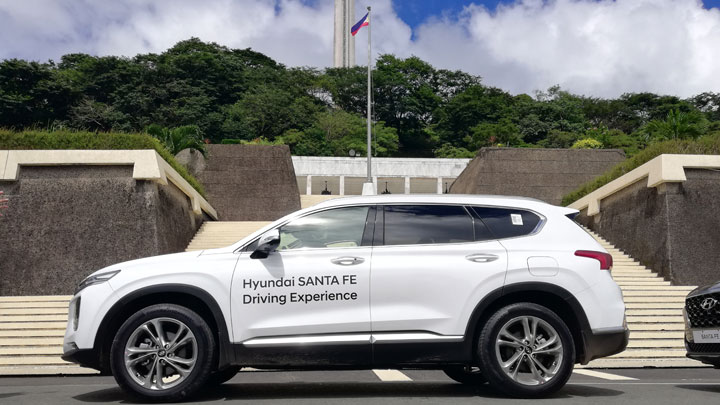 ADVERTISEMENT - CONTINUE READING BELOW ↓
This car's interior is a wonderful and comfortable place to sit in, whether you're cruising around or sitting in traffic. The dash is covered in leather-like soft-touch material with contrasting stitching that carries over to the rest of the interior. Overall, the mix and contrast of the materials and textures, mimicking the look of natural rock formations, presents a very inviting cocoon.
Outward visibility all around is very good thanks to the low dashboard, a low belt line, and relatively thin pillars. The center of the instrument cluster is a stylish TFT screen that can be configured in analog or digital to display various information that's going on in the car. There's also a heads-up display that projects driving information on the windshield for the driver.
For the driver and front passenger, there are trays for gadgets, one of which is capable of wireless charging. The rear seating area is very roomy. For better versatility, the rear seats are mounted on tracks and also recline so that rear passengers can find the most comfortable position. Rear occupants also have their own air-conditioning vents as well as a tray with two USB charging ports. There is also a third row of seats which may not be as comfortable as the ones up front, but are good enough to get people around. The third and second row also fold flat to make an enormous cargo hold.
ADVERTISEMENT - CONTINUE READING BELOW ↓
Recommended Videos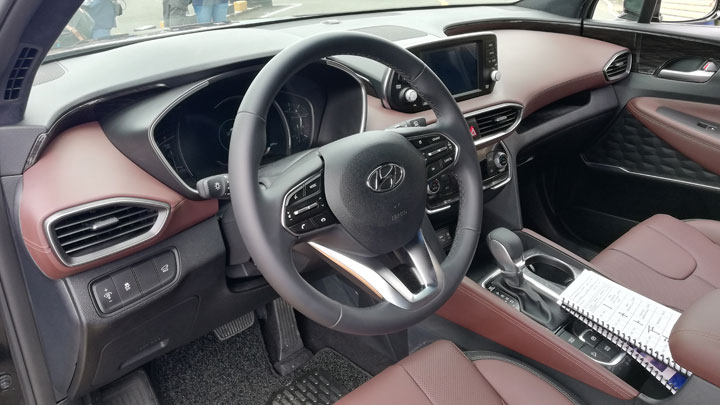 The classification of this vehicle is a midsize crossover. However, with all the features it has, it is very nearly a luxury crossover. The list of standard safety features includes a very useful high-definition reversing camera with parking assist. 
As a front-wheel drive SUV, I wasn't expecting much in terms of handling, but I was very surprised. I took this car through the twisties of Subic and Bataan, and I was more than satisfied.
ADVERTISEMENT - CONTINUE READING BELOW ↓
The 2.2-liter CRDI engine, which features a variable geometry turbocharger, and is mated to an eight-speed manumatic transmission, makes 200hp and 440Nm—more than adequate. The shifter in manual mode allows you to quickly and immediately drop down gears to make more torque going uphill on steep grades, or to engine brake going downhill in preparation for the turns. Despite spirited driving, the sound from the engine bay made me think erroneously that it was a gasoline engine. There was absolutely no clatter inside this car despite its turbodiesel mill.
The steering is light yet communicative. The suspension is compliant but isn't harsh, and it allowed me to take mountainside curves with the utmost confidence. And the brakes are strong yet wonderfully progressive for more precise applications.
The solidity of the structure and compliance of its suspension are no doubt attributed to the advanced high-strength steel that Hyundai uses and manufactures itself. Hyundai is the only car company in the world that makes its own steel out of raw iron ore.
ADVERTISEMENT - CONTINUE READING BELOW ↓
At P2,338,000, the all-new 2019 Santa Fe is a bit on the expensive side, but presents incredible value considering the technology and sophistication that it carries in this market category.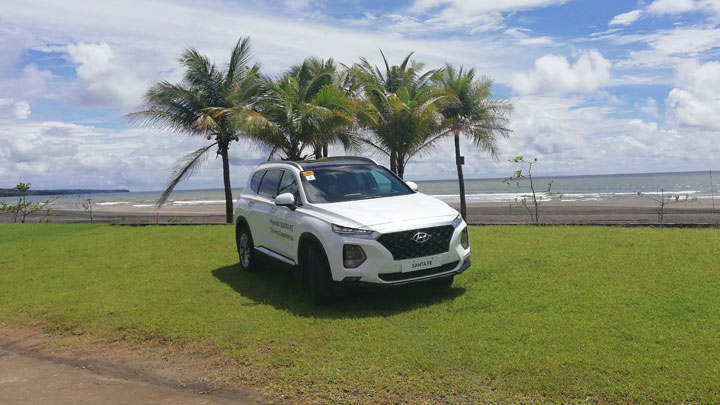 This article is entitled 'Driven' not only because we've finally gotten to drive the car, but to describe Hyundai itself. The Korean brand continues to present formidable challenges to the established high-end car manufacturers of Europe, North America, and Japan. Credit also goes to HARI for bringing these quality products to the Philippines and making us take notice of them by giving demonstrations like the Hyundai Santa Fe Driving Experience.
ADVERTISEMENT - CONTINUE READING BELOW ↓
Note: An earlier version of this article mentioned some features that are not available on the Philippine-spec Santa Fe. The article has been since corrected.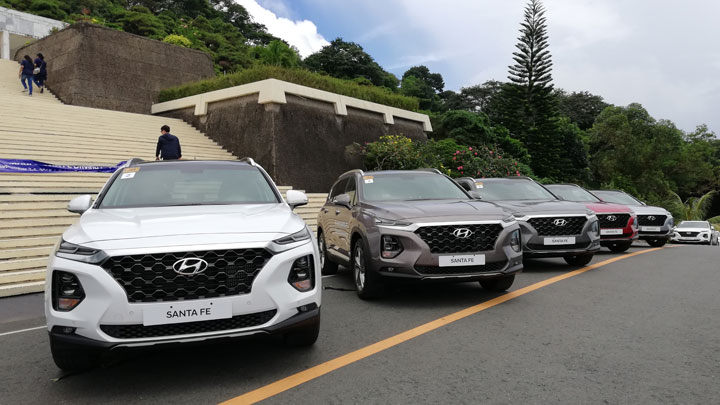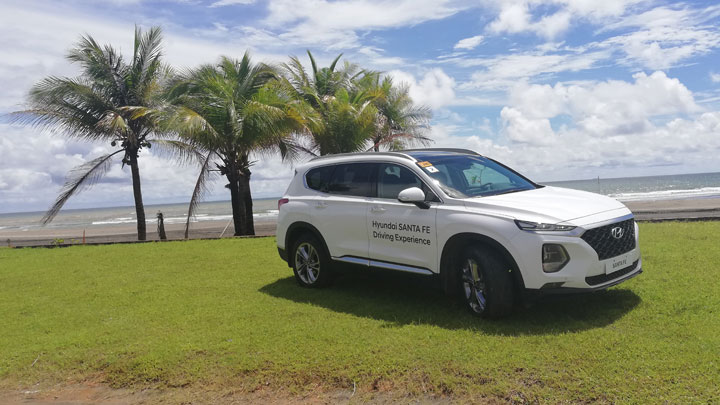 ADVERTISEMENT - CONTINUE READING BELOW ↓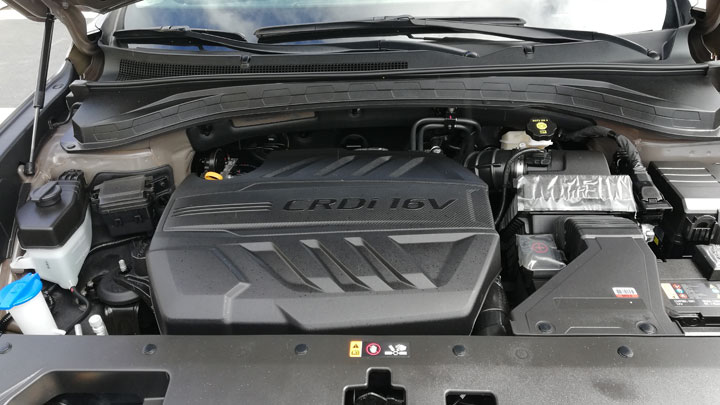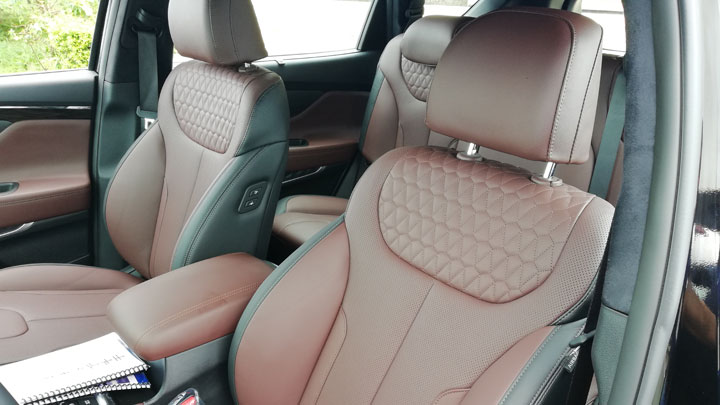 ADVERTISEMENT - CONTINUE READING BELOW ↓