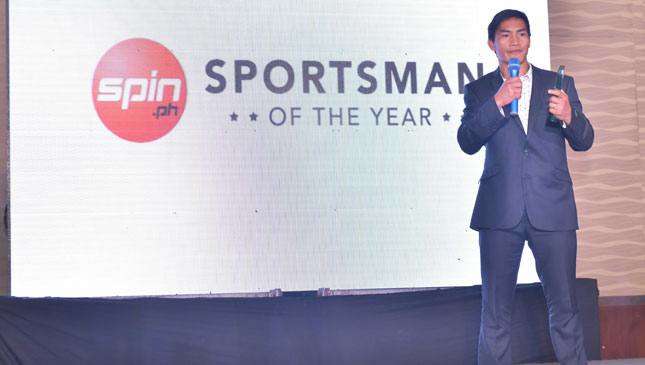 If your macho instincts have ever led you to believe you're a pretty tough dude, Eduard Folayang is the kind of guy that will make you feel stupid for even considering it. He's the current One Championship lightweight king and resembles an action hero carved from rubble. In the cage, this MMA fighter's rampaging fists are damn near unstoppable.
As tough as Folayang is though, he's not immune to getting stuck in traffic like the rest of us. Several times a month, the Baguio native has to drive down to the capital for his media obligations. We caught up with him recently during SPIN.ph's Sportsman of the Year awards. We asked him how he deals with the long drives and the craziness of Manila's roads.
Continue reading below ↓
Recommended Videos
He shared: "(While driving) nasa isip ko yung sana hindi ako ma-late, sana maka-arrive ako ng safe. Kasi iba talaga pag dito ka sa Manila nagdi-drive. Talagang kailangan you are very cautious, kasi hindi mo alam kung saan-saan nangagaling ang mga sasakyan.
"Wish ko talaga na magbago yung attitude ng drivers. Yung disiplina talaga. Siyempre lahat naman tayo nagmamadali, lahat naman tayo gusto makapunta sa destination natin. And yet a lot of times, naco-compromise na natin yung right ng ibang mga nagmamaneho."
Since he fights for a living, we couldn't help ask him what he thinks about road rage.
"Mas iniisip mo pa rin na walang patutunguhan kung magpapadala ka sa galit mo," he explained. "It is always good to control your anger, kasi at the end of the day imbis na makakatulong sa iyo yun, the more na lalaki pa yung problema."
Instead, Folayang just keeps his cool and thinks about how he'll eventually arrive at his destination. The fact that he's a trained fighter and could kick the offending motorist's you-know-what doesn't play a factor.
"Martial arts is not about fighting. It's always about living. It teaches yung mga admirable human aspects—self discipline, preparations natin. I think martial arts is never intended to be used na gagamitin mo lang kung saan-saan," he said.
So there you have it. If a badass pro fighter thinks brawling on the streets is silly, then none of us have any business getting violent over who cut who off. Stay cool out there.