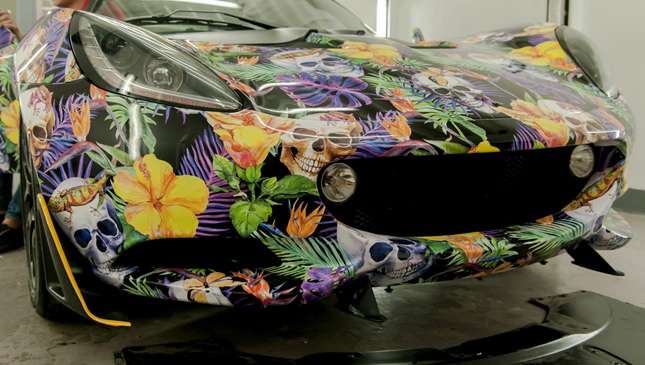 We first met Lester Codog in 2009. Back then, the idea of 'foiling' a car was pretty much unheard of, with only a handful of wealthy folks availing of the service in the Middle East. Lester, being the visionary that he is, brought it to the Philippines and built a business based on trust. The cars that he used to demonstrate his product weren't econoboxes. To prove the quality of his work, he foiled Ferraris, Porsches, and Lamborghinis.
What started out as a single-car carport in Bonifacio Global City has grown into a massive complex on Brixton Street in Mandaluyong. And Lester's 'self-adhesive' business now includes interior design, marine, and aviation applications. Not bad for a something that started with cars.
'Foiling' is mainstream now, with a number of new players jumping in to get a piece of the pie. When Lester first started his business here there really was no competition. The accepted go-to aftermarket products were wheels, window tint, car alarms, and the like. Now, film has been embraced by the general public.
ADVERTISEMENT - CONTINUE READING BELOW ↓
Lester says that anybody can stick a sticker. What sets Foilacar Industries apart is the high standard that it follows. Lester built that standard, and he keeps abreast with self-adhesive technology and its advancements.
Check out his latest project and the story behind it.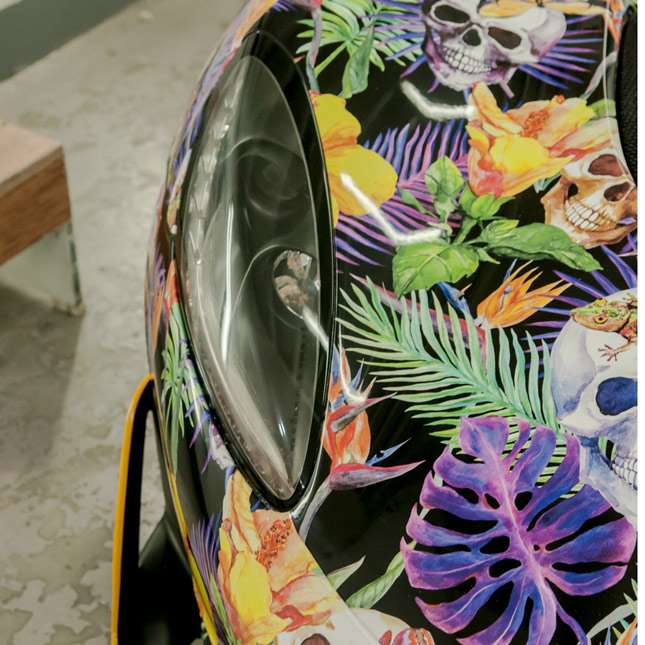 "I have a good friend from Italy who I helped when he started doing this," recounts Lester. "He's been doing patterns based on collaborations with top fashion designers. He's a very flamboyant guy. I thought to myself that the Philippines isn't ready for something like this yet. Until I went to LA, and saw that designers like Chanel and Lagerfeld all had patterns that they were launching with the seasons—and they were all flowers. I think that Filipinos are ready to make a fashion statement with their cars."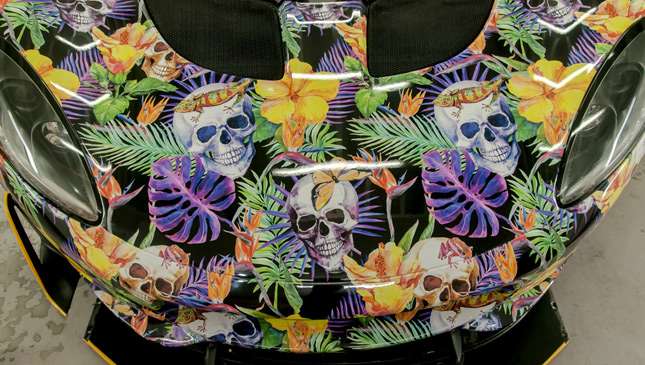 ADVERTISEMENT - CONTINUE READING BELOW ↓
Recommended Videos
"I took a risk and told myself that I have to do it," he shares. "When I got back from the US I bought a pattern from a renowned designer. The car you see here is a straight-up collaboration. I want to protect copyrights and patents and ideas. We are the industry standard, so we comply with rules and regulations. And I also want to help our talented local artists. I want them to design patterns for cars." This is a far cry from the tacky Louis Vuitton stickers we normally see at car shows.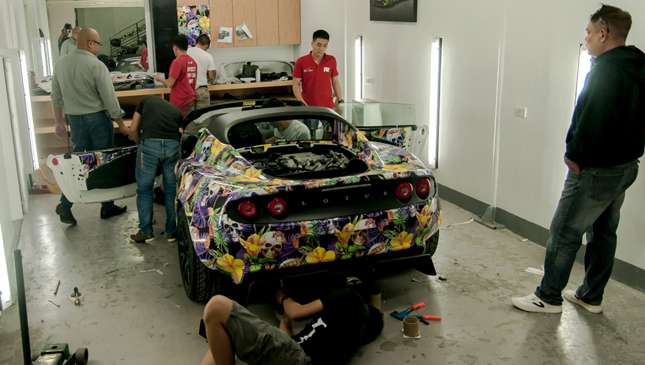 It takes about two days to foil a car, but Lester's team needs five to seven days for this special execution because of the pre-production involved. And then there's the final 'Glossy Fix' step, which is a dry clear coat to protect the images. It is another innovation that is simply painting over the foil. Pretty neat, right? Oh and by the way, the patterns are printed using a very expensive HP Waterjet printer that was designed for fine detail. It is environment friendly, too.
ADVERTISEMENT - CONTINUE READING BELOW ↓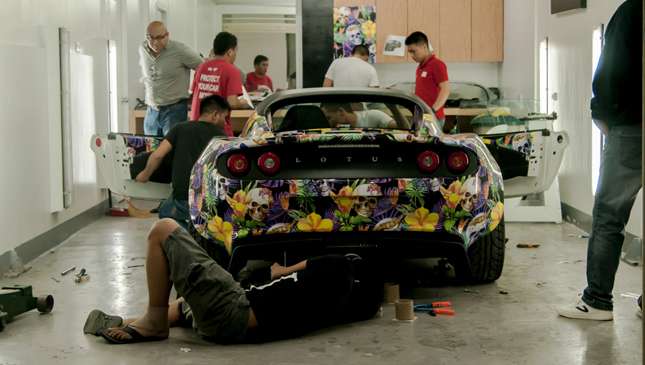 Do you like what you see? Wait for the full feature in the magazine for the glam shots.