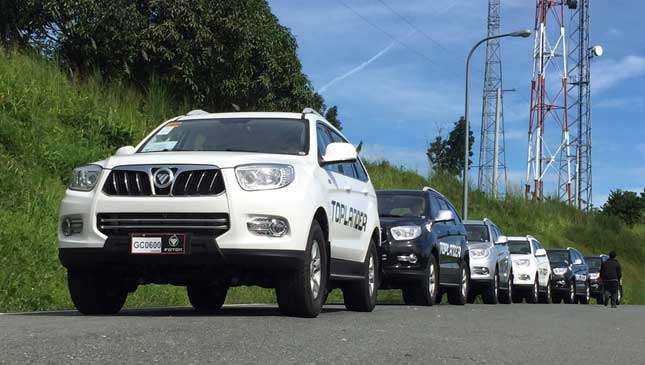 Honestly, I'd never driven a Foton nor knew much about the Chinese brand until I was invited recently to join their media drive event, featuring the new Toplander SUV upgraded with an automatic transmission (the previous model only came in manual). Even though I hadn't yet recovered from another media drive the day before, I was still keen on heading off to a new adventure with an automaker I wanted to learn more about.
We met up in Balintawak, got our morning fill at Petron Marilao, and began our first leg—a scenic drive into the rugged terrain of Floridablanca, Pampanga. The Toplander proved to be a comfortable and capable workhorse getting our convoy through some rough, mountainous roads.
Continue reading below ↓
Recommended Videos
I was pleasantly surprised how the suspension and chassis held up as we rolled through areas I wouldn't dare traverse with my daily driver. The EL variant I piloted came with Hill Descent Control which assisted the vehicle in safely tackling downhill slopes.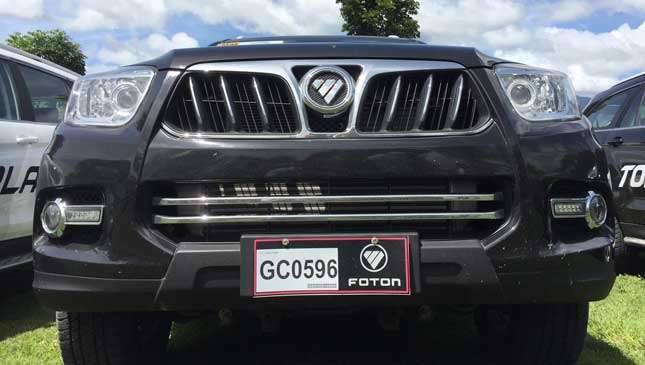 As we reached the Aeta community in Barangay Nabuclod, our group was given a warm welcome by our indigenous audience as we began the outreach program planned for that morning. It was truly a grand moment putting smiles on the childrens' faces, and so I decided to put a smile on mine by taking photos of the Toplander in its fitting habitat. Exchanging commentaries and observations with my constituents, it was clear that this seven-seater offering from Foton gave unexpected positive impressions.
Bidding Floridablanca goodbye, our growling stomachs were treated to a buffet at the Pampanga showroom owned by the dapper Allen Ong. We were graced by Foton Philippines president Rommel Sytin, who imparted a few words on the company's progress and wished the group a safe journey ahead as we geared up for the second half of our itinerary—a winding journey to the summer capital.
Again, the Toplander flexed its muscles as we effortlessly climbed the twisting highway of Kennon Road. The 2.8-liter turbodiesel Cummins engine never faltered as it delivered a walloping 360Nm of torque goodness. Its power was complimented by the pleasantly seamless shifting of its Daimler six-speed automatic gearbox, allowing the group to enjoy the picturesque drive leading to Camp John Hay in Baguio City.
Upon our arrival at The Manor where we'd be bunking for the night, the team freshened up for our evening agenda: A dinner program put together by the Foton family hosted by executive vice president Anna Marie Parado, along with the VP for business development, Alvin Lu. We were given a slideshow presentation on how the company is shaping up for the motoring demands of the domestic market, including its key role in the jeepney modernization program of the government.
Of course, everyone was set for the mooncake dice game that capped off the night with a generous dose of fun, social merriment, and loads of hopia. The Foton folks sure know how to cohesively mix work and playtime.
After a restful night, the dawn welcomed us with a hearty breakfast fit for champions as we recalled the previous day's events and, of course, our driving experience with the Toplander AT—a seemingly potent game changer ready to stir things up in the cutthroat midsize arena.
From the looks of it, Foton Philippines has built a strong and practical approach to address the needs of the Filipino family/entrepreneur with its current lineup of reasonably priced products, and a fast-growing dealership network focused on excellent customer support, competitive financing packages, and noteworthy after-sales services. Foton is ready to blast into the future as things are already looking bright from here.