Yesterday, we posted the news that Hyundai is returning to the World Rally Championship. The article came with a nice artwork of an i20 subcompact hatchback wrapped in WRC livery. It didn't take long before reader Ralph Adriel sent us a link to the photo you see above, which is that of a Mitsubishi Mirage in WRC colors as well.
But before we could get excited over the prospect of Mitsubishi also returning to world-class rallying, we realized that the picture above is merely the digital handiwork of a Mitsubishi fan, and shared on the website DeviantArt. The digital artist, who goes by the handle "Idhuy," says he employed "chopping, highlighting and shading fully manual using Photoshop CS5 with brush technique and others."
Below is the stage-by-stage process of doing the Mitsubishi Mirage WRC car.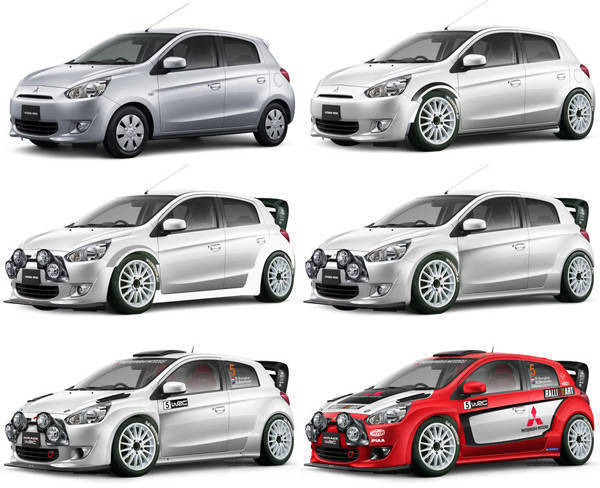 Continue reading below ↓
Recommended Videos