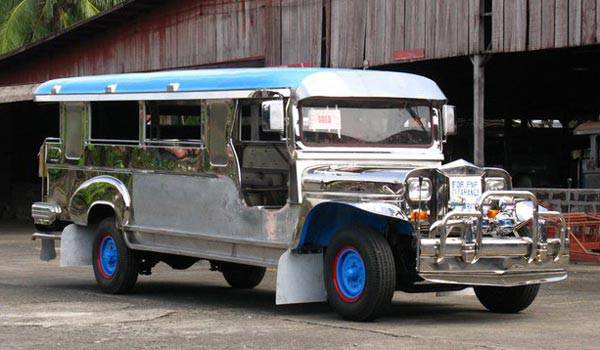 We always inform you about prices of newly launched vehicles. Our buyers' guide offers you a comprehensive listing of the prices of all the cars available in our market. In our magazine's New Car Guide section, we even provide you with sample financing computations for specific models. For today, just because it's Philippine Independence Day, we tell you how much a jeepney currently costs.
We've been wondering for quite a while just how Sarao Motors might be faring at the moment, now that Filipinos have been given access to more modern, safer, more comfortable and competitively priced modes of transport. Add to this the fact that there have been calls from some sectors to finally banish jeepneys from our roads--citing environmental issues, for one--and it's easy to assume that Sarao has gone out of business.
Thanks to our occasional "Facebook research," we now know that Sarao Motors is alive and well, still fabricating and selling jeepneys out of its main shop in Pulanglupa in Las Piñas. And guess what: The legendary jeepney assembler even maintains a Facebook page. Talk about adapting to the modern times. That's how we stumbled upon a January 2010 price list of the company's jeepney offerings.
Continue reading below ↓
Recommended Videos
For the record, a fully-appointed 20-passenger jeepney--with an "Isuzu 4BC1 engine, 75-percent stainless-steel body, stereo system, stickers, halogen lights, side aluminum jalousies"--is priced at P510,000 if you buy it in cash. That's P35,000 cheaper than a manual-transmission, 1.0-liter Kia Picanto. You can get one for just P460,000 minus the "fancy" frills. You can further save P20,000 if you opt for a galvanized iron body instead of stainless steel.
And if you happen to have a surplus diesel engine lying around? You can get just a stainless-steel body with chassis for just P215,000, or a galvanized iron body with chassis for just P160,000. If you want two extra passenger seats at the back, you just add P15,000 for a body-and-chassis package, and P20,000 for a complete running unit.
Don't you just wish brand-new passenger cars were this affordable?
Photos from Sarao Motors' Facebook page