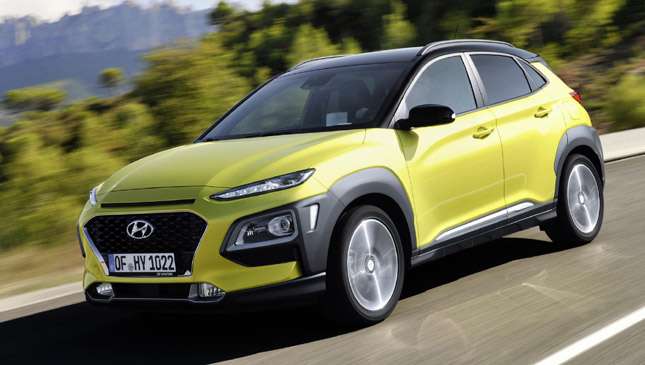 What is it?
It's probably the most outrageously styled Hyundai the world has ever seen. The Kona is a small SUV that will compete with the Nissan Juke, among others. These so-called SUVs are hugely popular.
But even in this style-led segment, none we've seen is as bold as the Kona. There are shades of Hyundai in there, but for the most part this is a bespoke design, and in our view not a totally successful one.
We appreciate Hyundai wanted to go bold (and applaud it for following through)—as it's so late to the party. Going big is the only way to get noticed, we figure. But there are ways of doing that without over-styling your car, which is the trap Hyundai's fallen into.
There are five 'grilles' in front, but only two are real, and the arrangement of the rear-end is plain odd. It will find as many fans as it will naysayers, no doubt. Happily, things are more conventional underneath…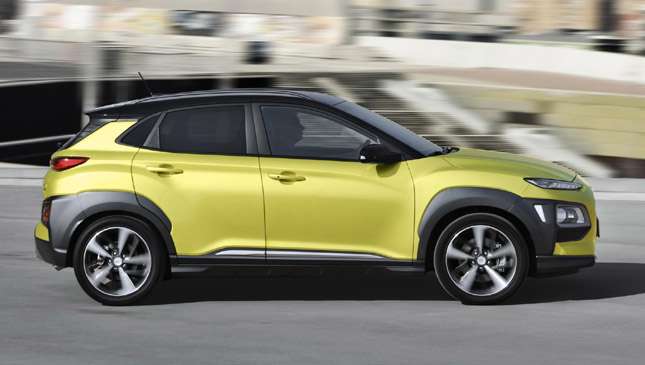 Continue reading below ↓
Recommended Videos
What is it like on the road?
Next year Hyundai will release an all-new diesel engine and, at around the same time, a pure-EV version of the Kona. Until then there are only two engines available, both gasoline, one of 1.0-liter and three-cylinders and the other 1.6-liter and four-cylinders. Both are turbocharged.
The former gets a six-speed manual gearbox and front-wheel drive, while the latter gets a seven-speed dual-clutch automatic and all-wheel drive. You cannot mix and match, no matter how nicely you ask your dealer.
The 1.6-liter engine is the only engine that can be paired with top 'Premium GT' trim, and it isn't available elsewhere in the range. So if you want an automatic or all-wheel drive Kona, your only option is to buy one of those for considerably more than the next most-expensive.
For that reason and a few others, we suggest you go for the 1.0-liter. It's an eager engine, refined for its type and more economical than the 1.6. Sure you sacrifice performance—the 1.0-liter is four seconds slower from 0-100kph—but the 1.6 is thrashy when you use its performance and doesn't feel that fast. It's not worth the extra money.
That said, the Kona isn't bad to drive. FWD and AWD cars get different rear suspension (torsion beam vs. multi-link) and both are firm, but we didn't find either especially uncomfortable on our Spanish test routes. The Kona might be on the firm side though—we'll let you know. Control weights are good and evenly matched, making the Kona an easy and inoffensive drive, if not a fun one.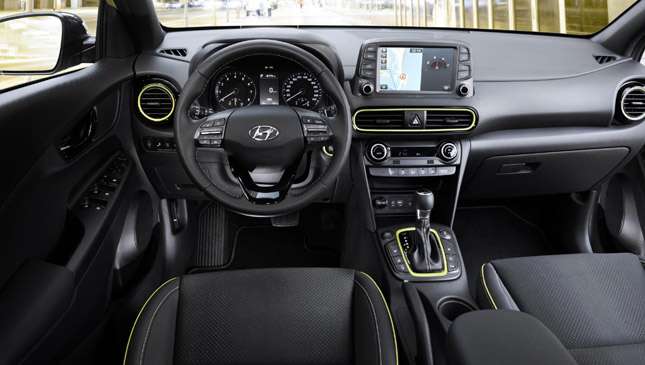 Layout, finish and space
The Kona's interior doesn't quite divide opinion like its exterior. As is the fashion nowadays the infotainment screen—five, seven or eight inches depending on spec—stands proud of the dashboard. All except base 'S' cars get CarPlay and Android Auto, and there's an optional heads-up display (of the cheaper flip-up sort, not projected straight onto the screen like some) that providing you can adjust it high enough for you to see, is well worth having.
Two things let the Kona's interior down, and the first is material quality. Sit in the passenger's seat and, without turning your head or squinting, you'll be able to count the five or six different types of plastic used to make up the dashboard. None are particularly nice to touch, but the interior as a whole is lifted in higher-trim cars by contrast trim pieces around the air vents, gear lever and so on.
The other disappointment is rear-seat space. You can seat one adult behind another in the Kona, and headroom is fine, but adults will not be very comfortable back there for longer than a half hour or so. If they're tall or especially long of leg, they'll struggle to get comfy. Not that anyone uses their back seats anymore.
At between 334 and 361 liters, cargo space is average for the class.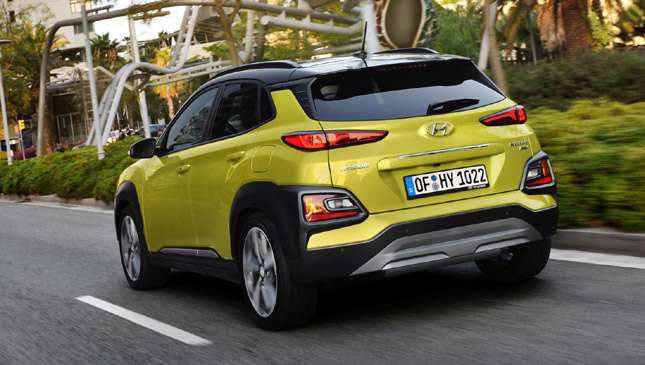 Final thoughts
If you like the way the Kona looks, then by all means go ahead. People buy on style more than anything else in this segment, so it's almost incidental that the Kona is a reasonably well-sorted thing underneath. It doesn't excel in any one area, but it doesn't insult either.
If on the other hand, you don't like the way it looks, don't worry. There are loads of other little SUVs vying for your wallet, and they're all broadly as good as this one. Worth bearing in mind there are more practical family cars for the money, too. None of them small SUVs.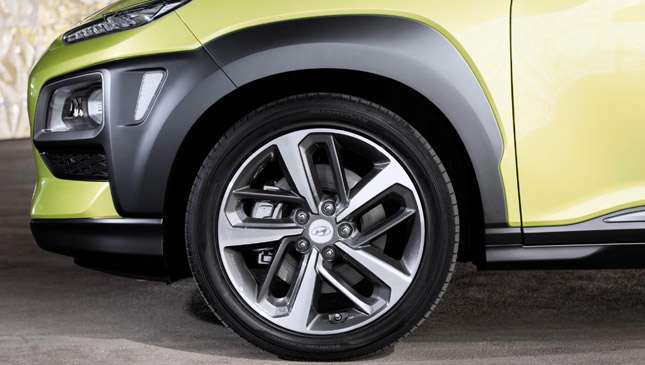 NOTE: This article first appeared on TopGear.com. Minor edits have been made.