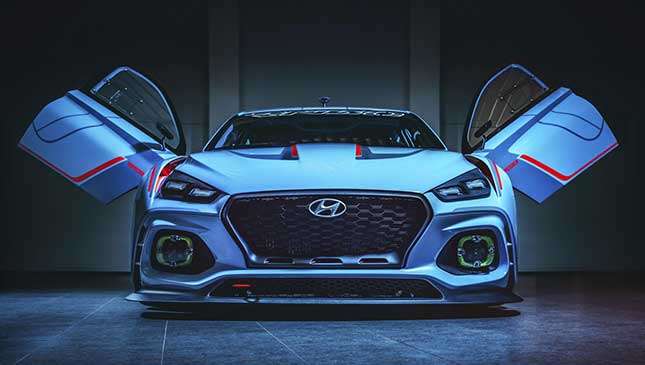 1) Show you're serious with elite motorsport
The size of the operation has to be seen to be believed—the team garage looks like an entire dealership has been airlifted into the service park by Thunderbird 2. For 2017, it looks as if the Hyundai is going to be properly competitive—i20 driver Thierry Neuville was leading the Rally Monte Carlo until a minute mistake on the Saturday afternoon cost him some broken rear suspension and any chance of the overall win. But it goes to show Hyundai is learning extremely quickly.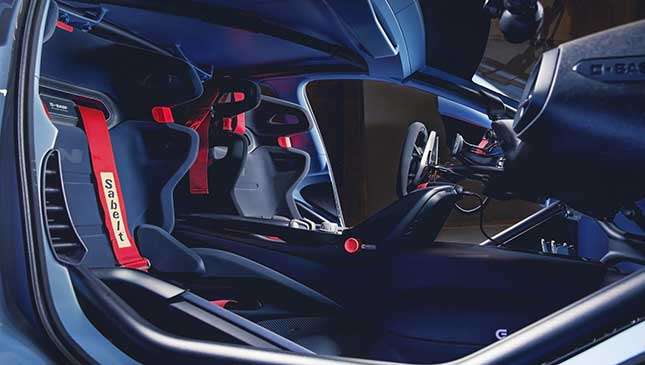 Continue reading below ↓
Recommended Videos
2) Poach someone with experience
Hyundai's first coup was luring vice-president of BMW M Division engineering Albert Biermann in 2015. Biermann had been one of the M people for over 30 years; one hell of a leap of faith for Biermann, but was it the right hire for Hyundai? Actually, Biermann's got his feet firmly on the ground. "We are just starting. The performance level that we will offer does not require all-wheel drive." No numbers yet, but the 2.0-liter turbo engine has seen over 260hp on the test rig, and Biermann explains: "We will have two versions. The base version and the more performance-oriented. The character will be a little bit different. On the one car we focus a little bit more on everyday driving; the other will be more track-capable."
We have to focus on our customers. We hopefully have a lot of customers who have not driven any high-performance car before." "Fancy losing your performance-car virginity? Why not choose Hyundai?" seems to be the understated message.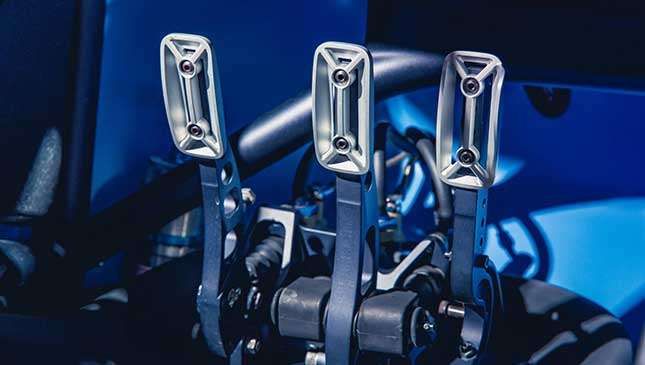 3) Prove you're really serious by thrashing your test mule at the N24
In 2011, Hyundai opened a shiny-new R&D base at the Nürburgring, where Biermann oversees shakedowns of basic new models. "Our durability test for every new car is 480 laps. That's 10,000km running at 90% of maximum performance. 10% of the laps are run in wet conditions." That's a car torture chamber, but entering a test hack running the i30 N's 2.0-liter turbo engine at the 2015 N24 was downright sadomasochistic.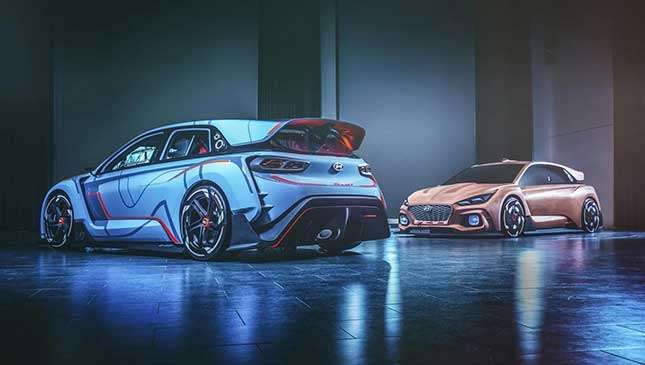 4) Give your designers the concept brief from heaven
At Hyundai's Frankfurt design base, the car's exterior designer, Manuel Schöttle, talks us round the RN30 concept, a butterfly-doored, 400hp, AWD hatch that exists to whet your appetite for Hyundai's tamer, street-legal hot i30. He's 24 years old. He's cut his holiday short to come in and beam around his baby. Enthusiasm radiates from his gaze. "For a designer, this is the ultimate brief," Manuel effuses. "To build a racer that links to a road car… I might never get a job like this for the rest of my life."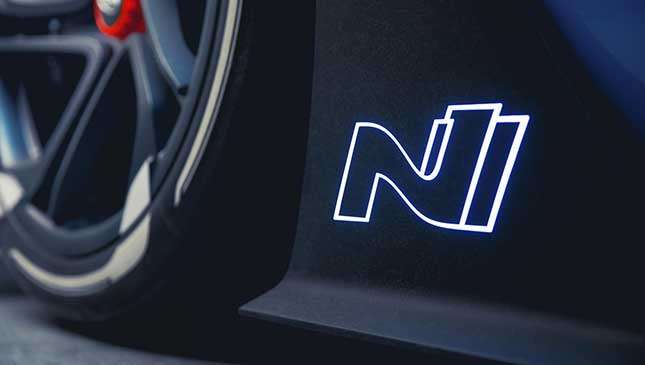 5) Invent a carbon-beating lightweight fiber to build it
What do you reckon the RN30's made from? No, try again. There's not a single atom of carbon fiber in it. The basic structure's a steel i30 monocoque, but the matte weave that makes up the splitter, diffuser and much of the cabin is an entirely new material. Called Acrodur, it's a hardened natural resin fiber that's lighter and stronger than carbon fiber. Manuel is keen not to overpromise about this new miracle material, because it's not approved for mass production in cars yet. "Everyone is doing carbon these days" explains Manuel. "Sure, carbon has a pretty ordered pattern. But we were blown away by Acrodur's random fiber."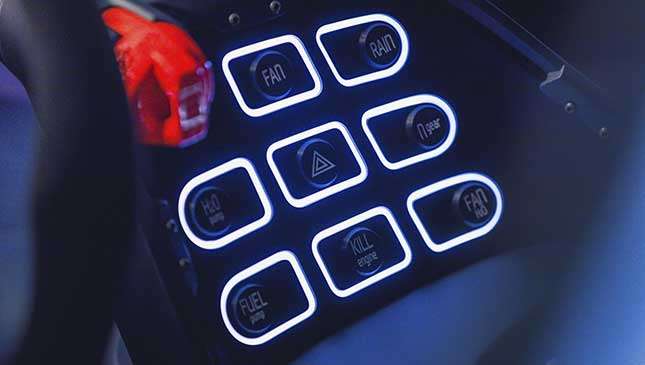 6) Build your most outlandish machine ever in nine months
"I want to express how proud I am of this team," says Hyundai's chief designer, Thomas Bürkle. "From being a sketch to the unveiling of the finished car in Paris, it was only nine months." And the list of challenges was astronomical. Hyundai's clay modeling machine couldn't understand the complexities of the inside-out wheelarch tops and the intricate aerodynamics. The RN30's builders, Vercarmodel in Turin, took the car back to their workshop to get the finish perfect just weeks before its debut. Even where the budget forced compromise—the wheels are production OZ Racing items—Hyundai went with center-lock hubs and made bespoke sidewalled tires to festoon every inch of the car with caricature interest.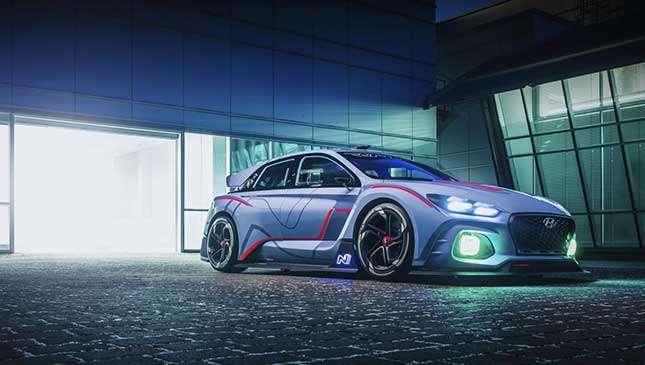 7) Give the concept car some serious numbers
We live in a crazy world where, thanks to the AMG A45, nearly 400hp from two liters isn't a pipe dream. The RN30 uses a race-spec version of the upcoming road car's motor, delivering 374hp and 475Nm. Is product manager Hans Kleymann worried they're overpromising? "No—our customers don't want the ultimate power. We are developing an eight-speed dual-clutch, and our power will be competitive with rivals."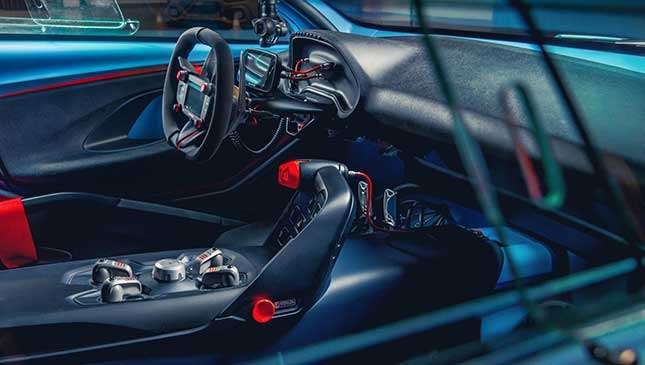 8) Create details that'll stand apart from the herd
One of the RN30's triumphs is its interior. Color and trim designer Helen Hofmann points out its detailing, amid the swathes of Acrodur and fleeting nods to a regular i30's cabin. The switches are real metal, cool and weighty to the touch. The cost doesn't bear thinking about. "Acrodur is very eco-friendly—there's no formaldehyde used in its production, and no emission of gas into the interior," Helen points out. Yep, Hyundai's speedy concept is upholstered with stuff deliberately low in carbon footprint and carcinogenic hazards.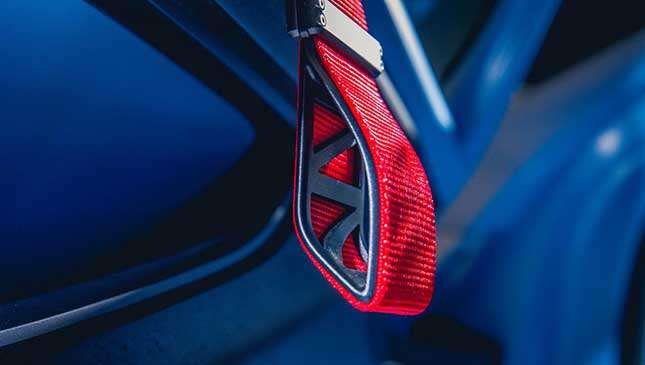 9) Avoid the lap time maelstrom
Despite Hyundai's endorsement of the 'Ring as a proving ground, Biermann is not getting sucked into a lap time mud-slinging match. "Yes I can make a tuning of the car that is five seconds faster on the Nordschleife, but it scares you to death. It's not our job… to enter the p***ing contest."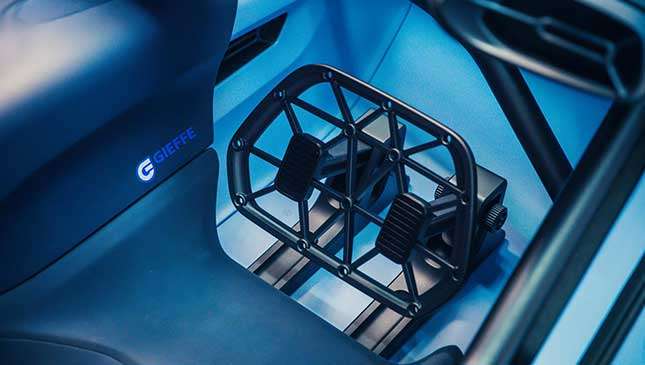 10) Don't let suits interfere with the results
Designer Manuel admits it was tricky to concentrate on regular car work with this in the wings. Raphael Bretecher, Hyundai design's general manager, is pleased that the only element that took some deliberation was the rear wing: "We tried fitting the WRC wing but it looked unbalanced, so we went with this elegant roof spoiler." It's the result of a group of around 20 people putting in the hours, pooling ideas and having fun.
NOTE: This article first appeared on TopGear.com. Minor edits have been made.