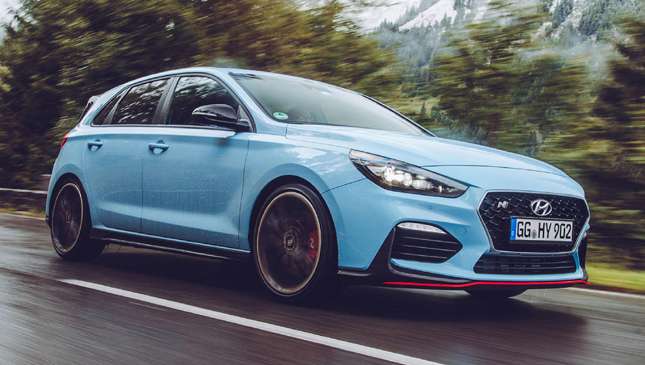 Has Hyundai built a genuine hot hatch?
Absolutely. The Hyundai i30 N is exactly the car its maker needs it to be. It's harder and sharper than I expected, and establishes the N brand as both surprisingly sporting and assertive.
What, Honda Civic Type R focused?
Not far off. But let's not get ahead of ourselves. The i30 N is just the start for Hyundai's N Performance sub-brand. Other models will be along in due course.
But they'll be following in the footsteps of this one, which means the i30 N is responsible for setting the tone for all sporting Hyundais. So it needs to be right.
The plan is for it to be sold almost exclusively in Europe, so this is where it's been developed. Hyundai has a massive R&D center near Frankfurt, and a huge presence at the Nürburgring, filled with engineers who used to work at AMG, Lamborghini, McLaren, etc. Their boss, the head of N Performance, Albert Biermann, used to head up BMW's M division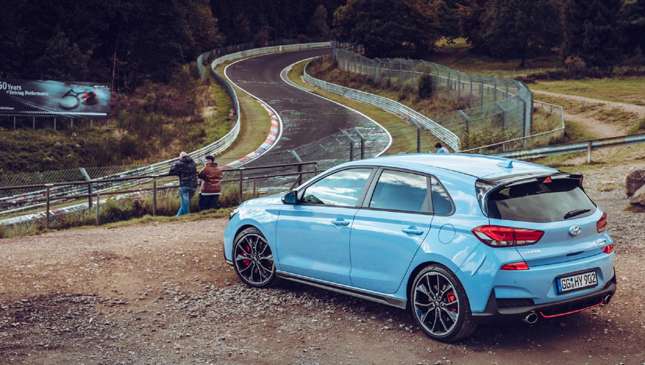 Continue reading below ↓
Recommended Videos
And what about the car?
The standard i30 has been thoroughly reworked, even down to extra strengthening added to both body and chassis structure. This gives the McPherson strut front and multi-link rear suspension a strong platform to brace against.
The four cylinder, 2.0-liter turbo engine is taken from elsewhere in Hyundai's line-up, but has been heavily reworked to the point it now develops 247hp and 352Nm (378Nm on overboost).
Or 271hp. From launch there will be two i30 Ns: a standard one and an uprated N Performance model. Besides the extra 24hp (torque remains the same), this gives you bigger wheels (19-inch instead of 18), uprated brakes, different steering and final-drive ratios, a brace bar in the trunk, and a proper mechanical differential in place of a torque-steer-by-brake set-up.
There's also a few cosmetic enhancements and so on, but that's a fairly comprehensive and fundamental list of upgrades. And that's not even the best news…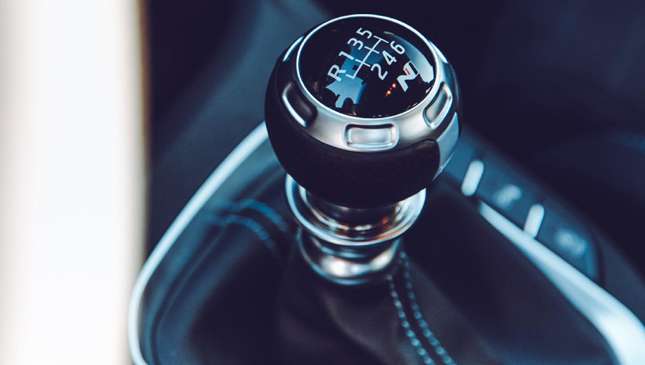 What is then?
It's got the component line-up we actually want, but so seldom get: An actual round steering wheel, an actual manual handbrake, an actual manual gearbox (there's no auto), individually configurable settings so you're not forced to have hard suspension when all you want is the more responsive engine and noisy exhaust.
There's more too. You're not penalized with a lofty chair if you opt for electric seats, as Hyundai worked hard to get the hip point exactly the same in both. With the stability control 'off' means off, plus it has rev-matching downchanges, but it can be disabled if you want to have a go at heel-and-toe yourself.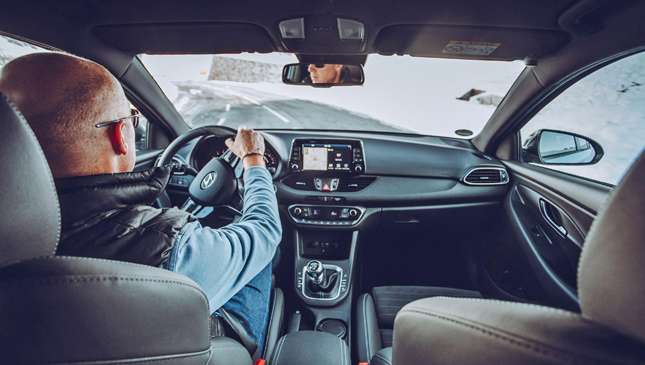 So what's it like to drive?
It's a proper hot hatch, something you'll actually really enjoy driving. The first thing you notice is how stiff it is. Hyundai admits that you'd use Sport rather than Sport+ on the Nurburgring. Incidentally, they won't be publishing a lap time as they say this isn't what this car is about and, with 'only' 271hp, it's not going to be that fast.
Instead they set the car up to be fun. And they've been successful. All the controls, from clutch and gearbox to steering and brakes are free from slop and work great.
The brakes are a particular highlight. They do eventually start to fade (a couple of laps of the 'Ring might have been involved), but before that happens there's superb bite at the top of the travel and plenty of power. The steering doesn't have much natural feel (it's electrically assisted), so all you can hope is that it's well weighted and accurate. It is, so all's good.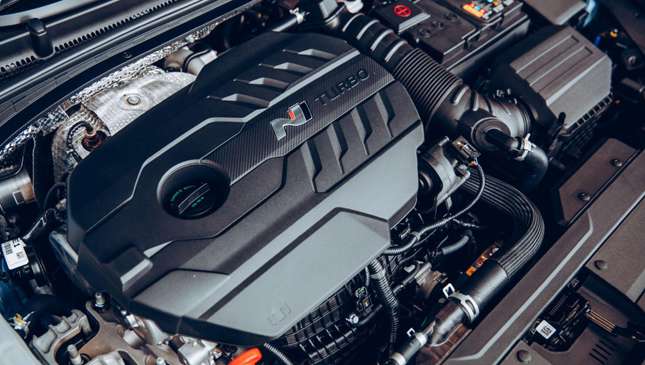 How's the engine? Besides being less powerful than rivals?
I understand Hyundai's thinking—this is the right amount of power for the performance they want. But I do think it's an oversight coming into this class with less hp than the main players. The Civic is 306hp, a Golf R is 306hp, a Focus RS is 345hp.
The engine itself is good though. Stick it in Sport+ mode (via the touchscreen where you can configure separate dynamic settings: suspension, steering, etc.), and it has an anti-lag system to keep the turbo spinning when you lift off.
So it responds almost instantly and packs enough of a punch to keep the front axle busy. The 0-100kph claim is 6.1 seconds, and it pulls healthily across the rev range. It doesn't rev massively high or sound incredibly characterful, but few hot hatches do these days.
Its party trick is an overrun ba-ba-ba-baa from the exhaust when you lift off above 4,000rpm. It's fun to start with, but you soon realize it's exactly the same every time.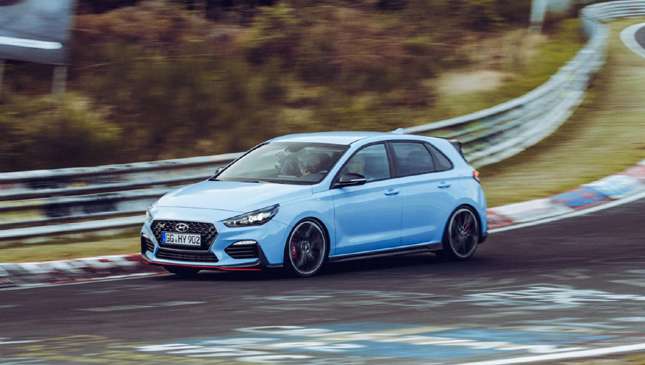 Do you really think it's too stiff?
I think 'very positive' is probably a better description. The damping is impressive, but it has to operate over a short range because there's little roll and body movement. Around corners it will lift an inside rear wheel for instance. I couldn't make the Civic do that.
If you're worried this adversely affects its cruising ability, don't. Cabin insulation is good, and it knocks out motorways perfectly happily.
Back to the handling: It's sharp into corners, it grips hard and the steering is communicative enough to give you confidence, but it's the way the car is balanced that really struck me. It's happy to work both axles evenly, so if you lift slightly the car will tighten its line, if you chuck it into a corner hard, it'll probably be the back end that lets go first. It's a very evenly balanced car.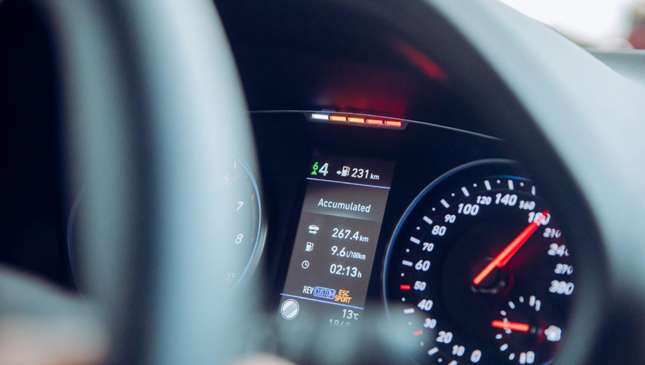 It's fun, then…
The electronically controlled limited slip differential is very smoothly integrated so you only rarely notice it working—it doesn't pull the steering wheel this way and that out of hairpins, but does deliver impressive traction.
In short, this does not feel like Hyundai's first crack at a performance car. But then if it was rough around the edges its rivals would make mincemeat of it. Hyundai chose not try to establish a beachhead in a small pool, but dive straight in with the big fish: Golf GTI, Focus RS, Civic Type R. But in amongst that lot where is the Hyundai i30 N going to find buyers?
The i30 N has to convince the floating hot hatch buyer. That's not a big market.
At least it looks pretty good.
If it were painted one of the other five colors that isn't Performance Blue and this wasn't the N Performance model, I'm not sure many people would notice it.
The path the aero treads is one of slick integration. There are neat vents inside the front arches to channel air down the flanks, cleaning up the flow for instance, and the overall aim isn't for downforce, but just to reduce lift and even out the front-to-rear balance.
Inside is a similarly mixed bag. Given its relatively aggressive road manners, I'd like more supportive, wraparound seats, but have no complaints about the overall driving position, the operation of any of the controls, the organization of the switchgear, or the quantity of the selectable dynamic settings.
They're buried in the touchscreen menus, but there are shortcuts on the steering wheel for you to switch between Eco, Normal, Sport, N and N Custom—the last of which is the one that allows you to individually tailor everything. After that, only brittle plastics and plain layout do anything to undermine the i30 N.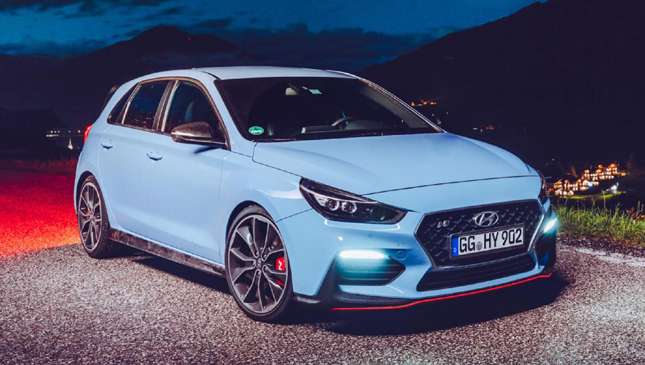 How much is it?
The 247hp version is £24,995 (P1.7 million) and the more hardcore N Performance is £27,995 (P1.9 million). That's good value, undercutting all of its major competitors. However, I do think the power shortfall will put people off. It shouldn't, because it's quick enough, but that's the way the market works.
It's nuts really, because what Hyundai's developed here is a very cohesive all-rounder. But so carefully developed has it been, so balanced are all its parameters that it arguably lacks a character defect to lend it extra charisma. More power would probably sort that out.
But as it stands the i30 N is a massive success. It's got an edge. It's nothing like any other Hyundai, it's at least as competent and engaging as the majority of the competition.
Drive it and you'll be surprised how playful it is, how speed and suspension are so well matched, how it goes about its business with genuine enthusiasm. Well done N Performance: As an opening gambit, this is very convincing.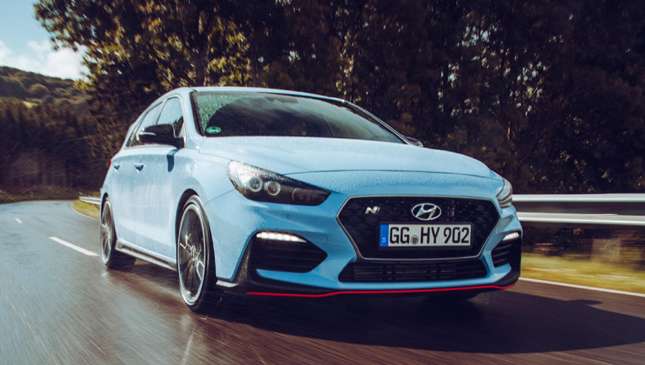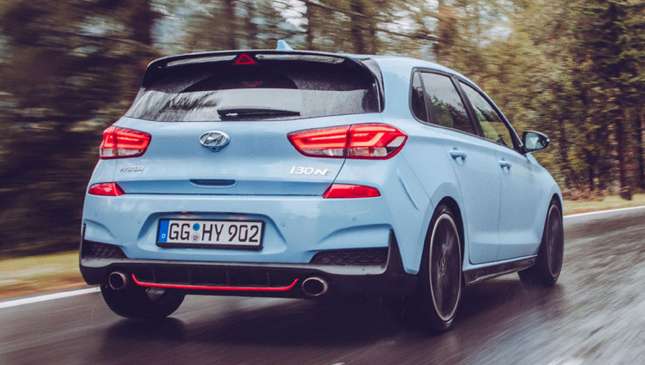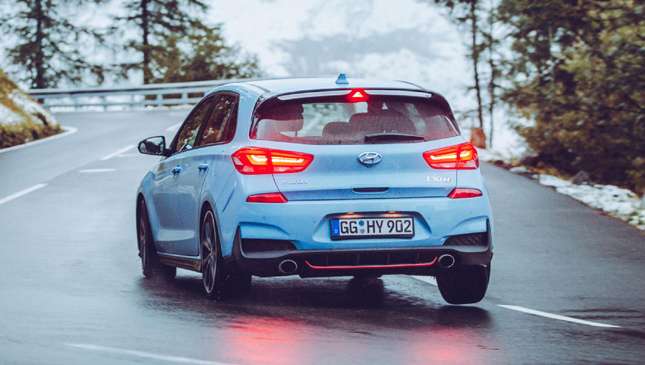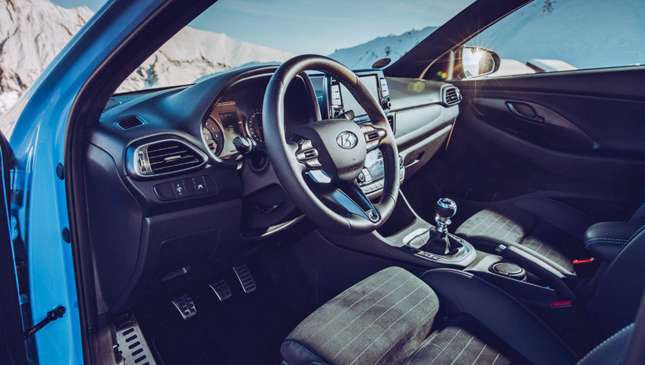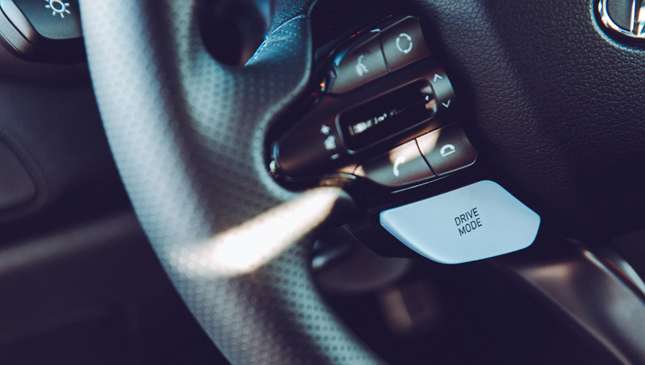 NOTE: This article first appeared on TopGear.com. Minor edits have been made.