Carmageddon, The Sea of Red Lights, Traffic Hell…frankly, we're getting tired of coming up with names for Metro Manila's unending slog of slow-moving metal. It's depressing work, really.
But while most monikers commonly associated with EDSA, Commonwealth Avenue, Katipunan, and other car-infested thoroughfares carry negative connotations, we're going to be glass-half-full types this Christmas and shift to something a little more positive. You know, to help instill some holiday cheer.
How about we call Manila's traffic beautiful this year?
"Who are you guys kidding?" you're probably thinking. You're not wrong, but please hear us out: Traffic's blindingly bright at night, relatively synchronized (save for the odd motorcycle weaving in and out of lanes), and its scale is simply jaw-dropping. Who needs a shiny 9-foot Christmas tree, right? Just pick out an appropriate tune on Spotify, and you're set.
Don't believe us? Head out onto an MRT overpass in the middle of evening rush hour traffic (the one crossing Guadalupe should do nicely) and be amazed. Or you can just check out the photos below and save yourself the trouble of, well, being on EDSA.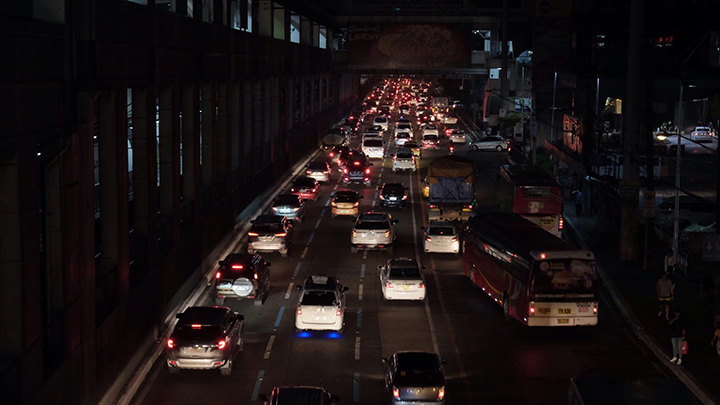 Continue reading below ↓
Recommended Videos