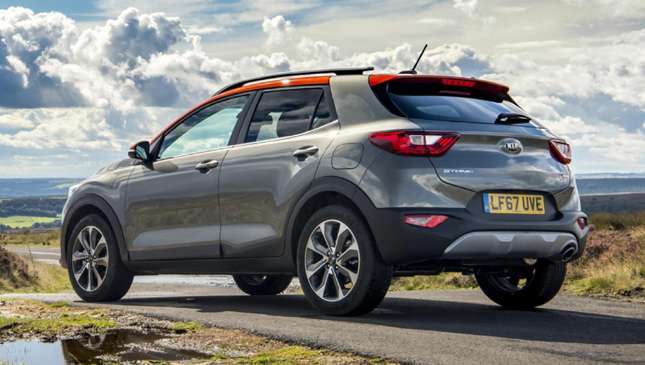 What's a Kia Stonic?
It's Kia's attempt at a European-friendly small crossover. A rival to the aging Nissan Juke and, well, about eleventy-billion other jacked-up, tough-looking subcompact crossovers with color-contrast roofs, plastic wheelarches and less off-road ability than your dining table.
Check, check and check!
Not quite. Oh, and all crossovers need a silly, marketing collective-meets-preschool name. Stonic is a cross between 'Sporty' and 'Tonic,' apparently. We decided to nickname it Stomach.
Looks like the Stomac-…sorry, Stonic has all of those boxes ticked…
It's taller than a Rio, sure. And angrier looking. But actually, unless you pump the seat way up high, you're eye-level with Volkswagen Passat drivers. It doesn't feel at all tall or commanding. The Stonic's lowly.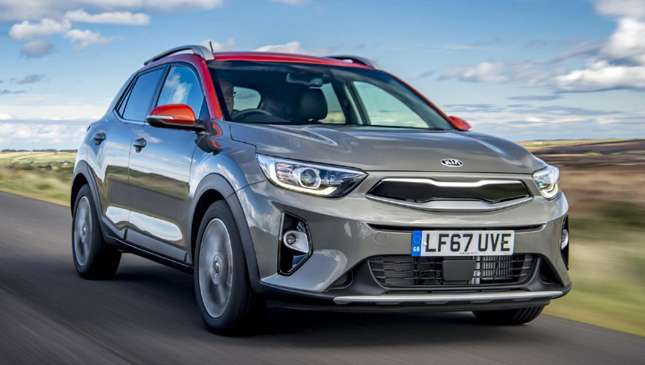 Because it's sporty?
It's faux sporty. All crossovers, in fact any tall car, have a compromised ride because engineers have to fit tougher anti-roll bars to stop it from falling over like a well-oiled student in freshman week when you arrive at a corner.
In a cheap crossover, you're caught with no off-road expertise or pricey suspension. So, they tend to be quite jiggly about town. Kia's chosen to mask this with a film of sportiness, allied to reasonably quick, light steering. But it hasn't worked. There's a tinny, rattly quality to the ride, which once you've noticed it, is impossible to ignore.
Sure, there's plenty of grip, the center of gravity feels low, the gearshift is slick, and you could almost kid yourself into thinking it's chuckable. But it's not actually a talented mover. And the 1.0-liter T-GDI turbo engine, good for a claimed 118hp, 233Nm and 0-100kph in 9.9 seconds, feels more strangled than it does in other Kia applications. So the whole car's left feeling sluggish and uninteresting.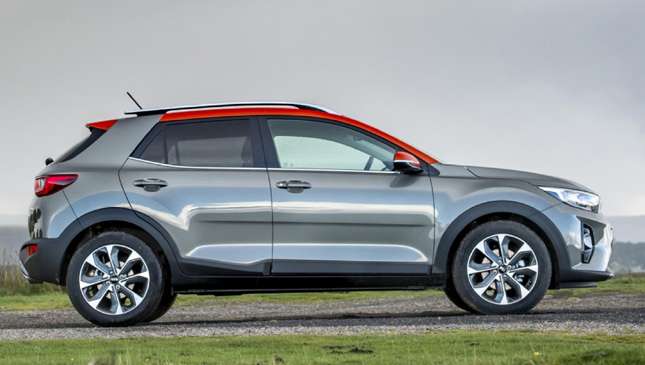 Does anyone buy a crossover to be interested in how it drives?
No, but that's the crux of my point. The Stonic doesn't counter that with being taller, or massively roomy, or even moderately interesting to look at. The main visual interest comes from the clashing paint hues, really. Visibility is poor especially from the rear, and because the designers have demanded that the license plate lives on the bumper, not the tailgate, the boot door is small. So, you have a high sill to lift your cargo over, and that makes shopping or loading baby accessories a chore.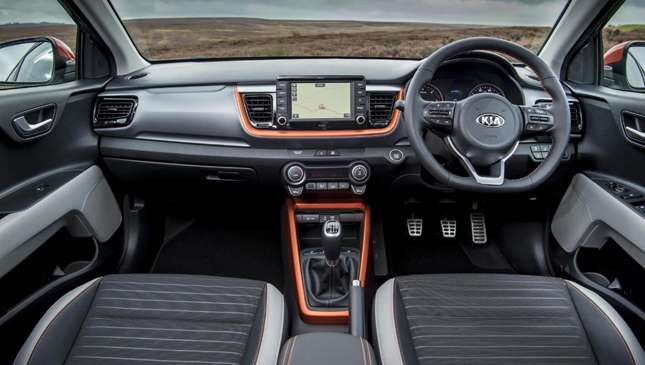 What's good?
Inside, you get the usual Kia touchscreen. It's a real unsung hero among infotainment interfaces: Peugeot and Ford are way behind this simplicity and speed of response. And in this all-the-toys First Edition, there's lot more equipment besides. You can get automatic climate control, lane departure and anti-crash braking assist, blind-spot guardian, Apple CarPlay and Android Auto mirroring, electric windows and mirrors, and a backing-up camera plus parking sensors. It's all built solidly out of standard-fare-for-the-class hard plastics, with a token splash of color to remind you this is a fun, zany, lifestyle-focused crossover.
Otherwise, the Stonic's run of unremarkableness continues. The engine dies away at a cruise but there's quite a lot of tire noise to compete with. The seats are comfortable, and there's reasonable cabin storage. See, there's nothing truly offensive or even that disagreeable about the Stonic, but it just lacks any major boon, benefit or selling point, really.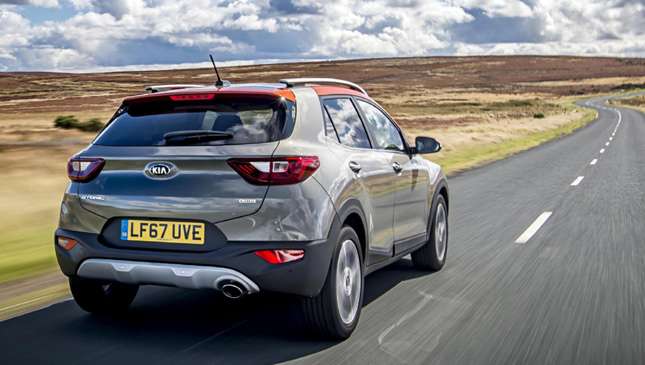 Same could be said of so many crossovers…
Exactly. When the market is so saturated, only the absolute best stand out. Interestingly, the new Hyundai Kona, which shares some interior architecture and engines with the Kia but sits on a new platform, looks a lot wilder and drives with more verve. It feels like it has a purpose.
Kia's cooked up some really strong cars of late: the Picanto and Stinger in particular. So we know Kia can do better than the humdrum, also-ran Stonic. So can you.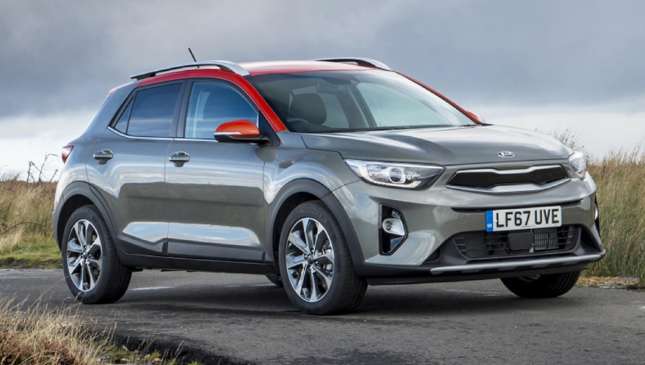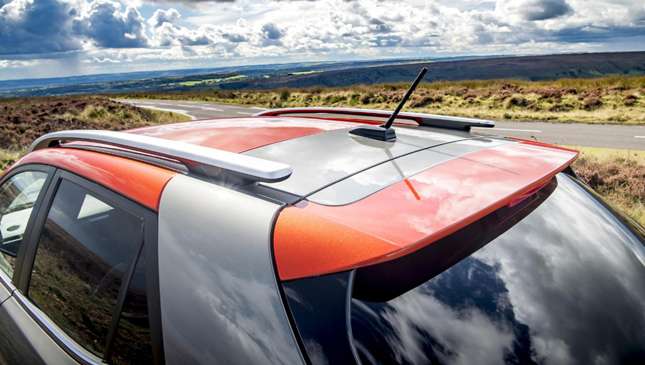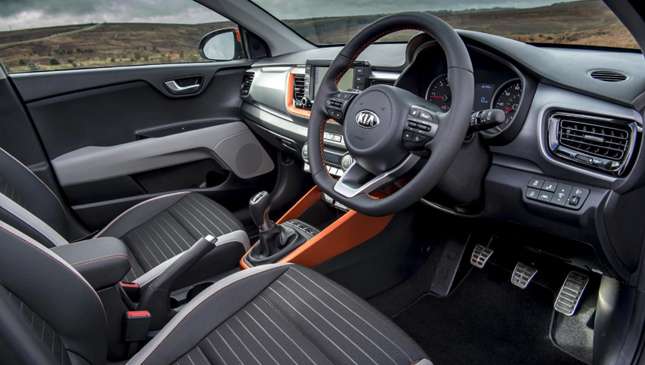 NOTE: This article first appeared on TopGear.com. Minor edits have been made.