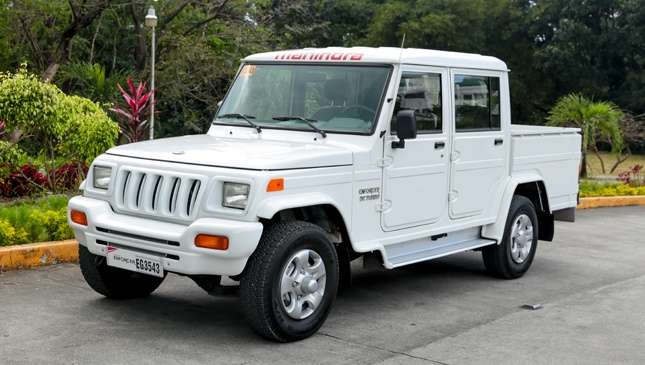 When I was assigned to drive and review the Mahindra Enforcer, the 'Pare, pulis ako' jokes came in droves. It didn't help that the test unit was white with big red lettering across the top. This pickup is…well, different from the usual test units we drive.
Still, I was determined to learn all I could about this vehicle that's mostly known around town as a police vehicle. We'll have a more comprehensive review up for you guys soon. For now, here are a few thoughts I had while driving the Mahindra Enforcer.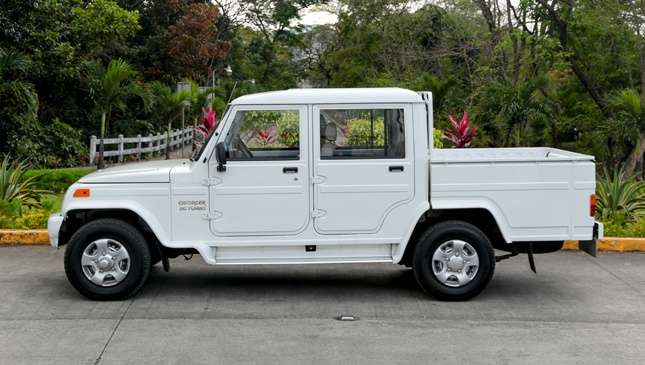 Continue reading below ↓
Recommended Videos
1) It's a head-turner
When you say that a car turns heads, that usually means it's some fancy nameplate like a Porsche 911 or a Ford Mustang. What I learned after a few days with the Enforcer is that it can turn heads just as well as any car worth four times as much. When we were shooting near a university campus, students would whisper and point as we drove past. Traffic enforcers saluted me more than once. Even the grizzled veterans of Top Gear PH, who've seen every kind of car imaginable, couldn't help glance twice at it.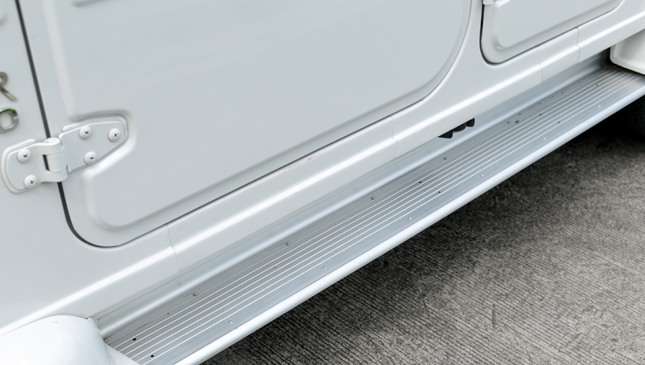 2) It's tall but easy to climb
The first thing you notice when you get into the Enforcer is that despite its height, it's actually easy to climb inside. This is thanks to the massive step boards on either side. Once inside, you feel the vehicle's height right away and you get a commanding view of the road. There's no height adjustment on the seats (or the steering wheel, for that matter) so you quickly get used to it.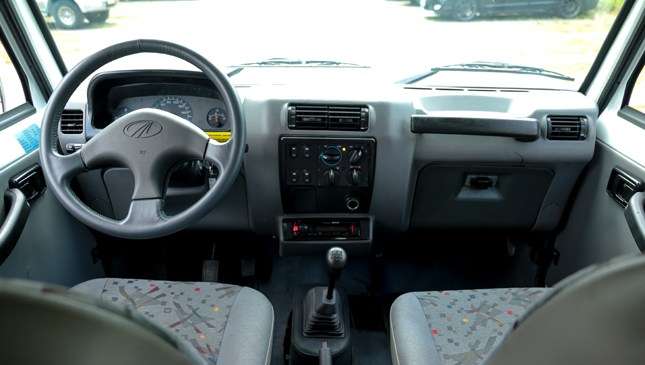 3) It'll make you feel nostalgic
As a student, I ground the gears learned to drive in my family's 1994 Toyota Tamaraw FX. The Enforcer's interior took me back to that simpler time. Almost everything here is a throwback, from the no-nonsense steering wheel to the shifter on the floor. No center console, either. The instrument panel has no tachometer, so you're forced to shift according to sound and feel. Ramdaman, as the old-timers call it. There's not a lot to fuss about when you're driving this thing. Part of me honestly found it refreshing—a nice break from today's tech-laden cars.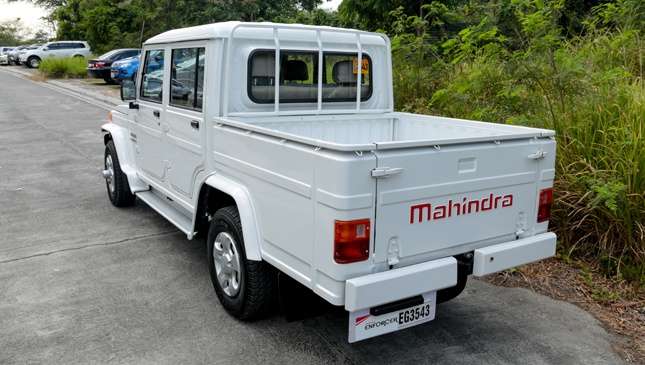 4) It's deceptively light
At first glance, the Enforcer's dimensions look almost cartoonishly big. But surprisingly, the Enforcer's curb weight is only 1,975kg. It's a lot lighter than it looks, and you feel it right away once you start driving. Maneuvering this big pickup isn't so difficult, and the steering is also surprisingly light. Hill starts are a breeze when the load is minimal.
5) The controls take a bit of getting used to
After one night with the Enforcer, I told the rest of the TGP staffers that there was no way to lower the front windows. Turns out I was wrong, and the controls were right there...in the center next to the A/C dials. The handbrake, meanwhile, is so low to the ground that you almost forget to pull it up when you park. Oh, and it took me and the crew a good while to figure out how to pop the hood. The latch, we later learned, is well hidden under the driver's footwell and looks more like a hinge for something else. The controls are quirky, to say the least.