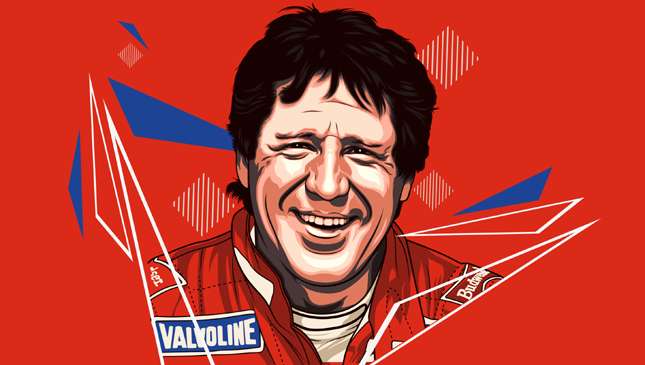 Despite his trophy count and personal claims, Mario Andretti wasn't bred to race. No, the Italian-American wasn't handpicked from a lineage of prominent motorsport figures—in fact, you could say it's a miracle he even entered the sport considering how down on his luck he was during his developmental years.
Andretti was born in Montona (which is now part of Croatia) in 1940, during the outbreak of World War II. After the fighting, his hometown came under communist control, and he spent the remainder of his childhood hundreds of kilometers away living in a cramped refugee camp in Lucca. It was there where the young Italian set his sights on entering the cockpit after watching cars race along the Mille Miglia with his twin brother Aldo.
Continue reading below ↓
Recommended Videos
Things were set in motion when the Andrettis moved to the United States in 1955. A racetrack was situated near their Pennsylvania home, and now, all the aspiring racer needed was a car. Together with his brother and a couple of locals, he built a stock car and began competing at the age of 18.
The flame was lit, and Mario proceeded to light up tracks across America, culminating in his first (of four) IndyCar Championship and Rookie of the Year honors at the age of 25 in 1965. This made him the youngest national champion at the time. It was in this year that he met Lotus Formula 1 boss Colin Chapman, who told him: "When you're ready, call me."
Come 1968, Andretti found himself on pole in his Lotus 49 at the US GP, and in 1971, he took his first F1 victory with Ferrari in South Africa. He won his sole F1 championship with Lotus in 1978, nabbing six victories and clinching the title at the Italian GP.
By the age of 40, he was all over the place: Besides IndyCar and F1, he had won the Daytona 500, the Indy 500, the Pikes Peak Hill Climb, the 12 Hours of Sebring (thrice), and the International Race of Champions, among other accomplishments. He had raced and won in just about every kind of track, surface and format, and carving his place as an all-time great even before his retirement in 1994.
He was named Driver of the Century by the Associated Press in 1999, and was awarded the Commendatore by the Italian government, joining none other than Enzo Ferrari as one of two motorsport figures to receive the distinction. Final tally? From 1961 to 2000, the Italian had competed in 879 events across all forms of racing, racking up 111 wins and 109 poles.
Note: This article originally appeared in Top Gear Philippines' June 2017 issue.