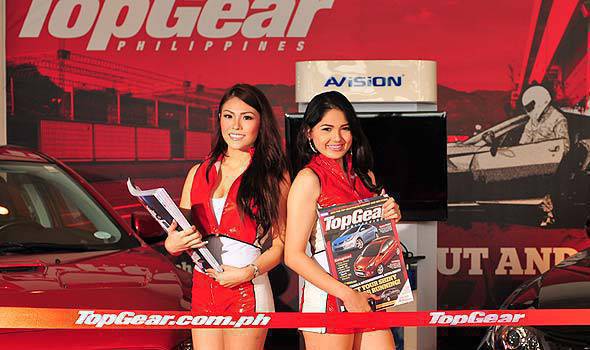 If you're the type of person who goes to car shows more for the booth babes than for the cars, you'll love this year's Manila International Auto Show. Why? Simply because there's a lot of new, fresh faces at the show.
Don't get us wrong. To say we are big fans of the already-popular babes is an understatement. But this year, we're just happy to see a lot of new ladies.
Associate editor Paulo Subido even commented that the current MIAS girls, especially the ones you'll find at the Top Gear Philippines booth (*wink*), are "very personable" and they are "women of substance." We don't know how he got to that conclusion after looking at the girls for just a couple of hours but we gotta trust his taste in women.
Next time you see one of these women at the MIAS floor, don't be shy to chat with them about the cars and brands they're representing. You might be surprised at how much information they can give you.
P.S. Don't forget to send your best MIAS 2011 photo (girls or cars) to tgpmias2011@gmail.com until April 11 to join our contest. Emailed photos will be uploaded on Top Gear's Facebook page on April 12 and the owner of the photo with the most number of FB "likes" by April 18 will bring home Top Gear goodies!
Photos by Mikko David
[gallery]865[gallery]