What is it?
The Mitsubishi Eclipse Cross is more crossover than Eclipse. There's no relevance in its taking its middle name from the Eclipse sports coupe of distant memory. Instead it's a fairly mainstream crossover.
The styling is robust in the lower half, reflecting Mitsubishi's 4x4 heritage, but it has a more dart-like upper profile than its boxy rivals. It's the first complete work of Tsunehiro Kunimoto since he arrived as Mitsubishi's chief of design. He joined from Nissan three years ago.
ADVERTISEMENT - CONTINUE READING BELOW ↓
Ironically, Nissan later took a lifeline shareholding in the troubled Mitsubishi Motors, so you could call this the last pure Mitsubishi. In the future, Mitsubishi will donate PHEV and 4x4 expertise to Nissan-Renault. Traveling in the other direction will be Nissan platforms, and presumably, Nissan's ability to operate at a profit.
If you're a student of the Mitsubishi range, the Eclipse Cross fits in size between the ASX and the Outlander. If that doesn't seem a huge gap, be aware the next-gen ASX will shrink and the next Outlander will grow. That'll open up more elbow room for the Eclipse Cross.
The first engine is a new lightweight 1.5 turbo gasoline. Mitsubishi's existing (if modified) 2.2 diesel will follow. We tried the 4x4 version of the turbo gasoline, which comes with a mandatory CVT auto transmission, albeit one with fake stepped modes for when you take over-ride control. The front-driver gets a manual, and the 2.2 diesel has a proper eight-speed automatic gearbox.
ADVERTISEMENT - CONTINUE READING BELOW ↓
Recommended Videos
It's bigger inside than rivals because the wheelbase is long, taken directly from the Outlander, as is most of the suspension. It's also versatile, helped by sliding reclining rear seats. But the bobtail does reduce trunk space.
The cabin style and finish is a whole lot better than previous Mitsubishis. That of course isn't saying much, so let's add that it's into the upper-middle of the rivals.
ADVERTISEMENT - CONTINUE READING BELOW ↓
Driving: What is it like on the road?
The turbo gasoline engine smears its torque over a wide range, so it responds well from low down. It also sings sweetly and quietly at the top end. But annoyingly, at 4,000rpm, which is what you use a lot when pressing on, it drones annoyingly.
Just driving around towns, or in gentle traffic, the CVT is smooth and sane, choosing a ratio that plays to the engine's low-rev strengths. And yeah, we know CVTs are efficient and light. But floor it and, as they all do, it causes the engine to moan like a dying cow, abandoning correlation between speed and revs, and the response to throttle inputs is fuzzy. That makes it irksome and disconcerting to use.
For driving down twisty roads, where you want predictable response through a corner, it's entirely critical to fix it in one of the eight virtual ratios via the paddles.
ADVERTISEMENT - CONTINUE READING BELOW ↓
The steering is oddly weighted around the straight ahead, so it's easy to drift out of your highway lane. It's like driving in slush. Then you get to a corner or roundabout, probably too fast if you've not taken control of the CVT because there's then no engine braking. So you yank the wheel and the car rolls onto the outside-front wheel, and then you get back on the throttle and there's more CVT delay before you finally lurch your way out.
But guess what. Get the entry right, hold a ratio on the paddles, turn in smoothly and matters are very different. You can feel the AWD system shuffling effort to the tires that can use it, and the chassis and steering feed some info, and the balance is fine.
It's really strange. Such a dissonance between initial impression and dynamics under stress. I can't imagine many family-crossover buyers will ever get beyond the soggy outside to find, let alone enjoy, the resolved core.
ADVERTISEMENT - CONTINUE READING BELOW ↓
Still, anyone can appreciate a pliant ride. It's got one, and doesn't clang or thump over lateral ridges. It cruises through the air quietly, too.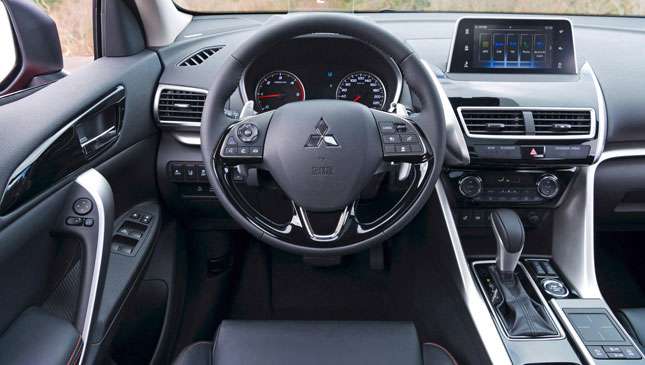 On the inside: Layout, finish, and space
The Eclipse Cross carves a lot of people space from its compact footprint. You sit in the usual throne-like crossover attitude up front. Out back, there's top-class leg room, and foot space under the front seats. Enough headroom too (just), but then you couldn't expect more when you see the roof-line.
ADVERTISEMENT - CONTINUE READING BELOW ↓
Open up the tailgate and the reason becomes clear. The trunk isn't very big. Not fore-to-aft because the rear seats are set well back, nor indeed top-to-bottom because the luggage blind is set low down so you can see out of the spilt rear window.
There's an answer. You can slide the back seat bench forward, either one-third, two-thirds or all of it. This adds trunk space, although this leaves endless possibilities for small clutter to disappear into the seat sliding mechanism, never to be seen again. The rolled up blind stores under the floor, handily.
The strongly three-dimensional dashboard emerges at you in a series of tiers, like the architecture of a sports stadium. It looks good, though does force some compromises, like hiding the climate controls in a deep dark recess. Still, at least they are proper controls, not virtual ones lost behind layers of screen menus.
Some of the other switchgear is scattered around with little apparent clarity or logic. By the time you've fumbled around and found the lane departure or collision warning system switches, you might have already had the collision.
ADVERTISEMENT - CONTINUE READING BELOW ↓
The dials and screens are clear enough, and top versions have a head-up display. Infotainment is controlled by a touchscreen or well-designed trackpad controller down in the center console. Mirroring of Apple or Android phones is standard, just to add to the user-friendliness.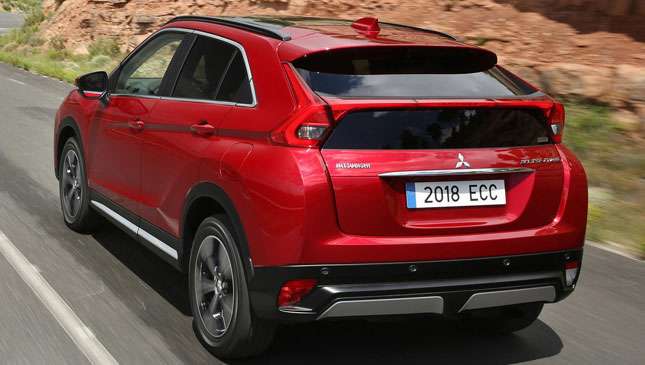 Owning: Running costs and reliability
The gasoline FWD manual is officially rated at 15km/L. The 4x4 auto is barely worse, at 14.3km/L. There's usually a bigger gap between FWD and 4WD, so that's a demonstration of the efficiency of the loathsome CVT. Sorry.
ADVERTISEMENT - CONTINUE READING BELOW ↓
Prices haven't been fixed as we write. But it won't be bargain-basement. It's built in yen, so currency isn't favorable. Neither, as we write this, have insurance, or NCAP ratings been fixed. Check back later.
Standard or optional are most of the safety and driver-assist features you'd expect: collision warning, active cruise including stop-and-go, blind-sport warning with cross-traffic assist, and all-round parking cameras. It's only lane-departure warning, though, not lane-keeping assistance.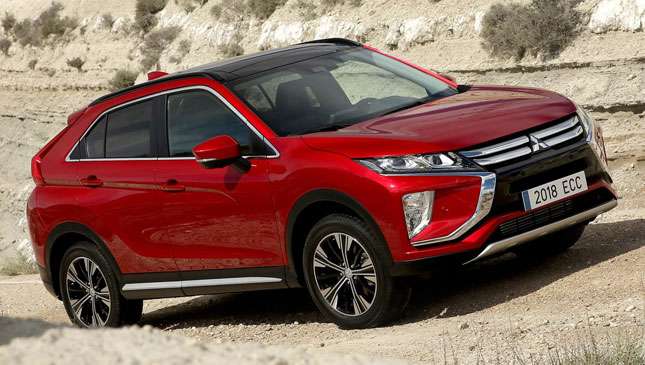 ADVERTISEMENT - CONTINUE READING BELOW ↓
The verdict
It's a comfy, versatile crossover that looks distinctive enough to be recognizable in this crazily crowded market. Better to drive than the first impression suggests, but in the 4x4 you've got to fight your way past an obstructive CVT.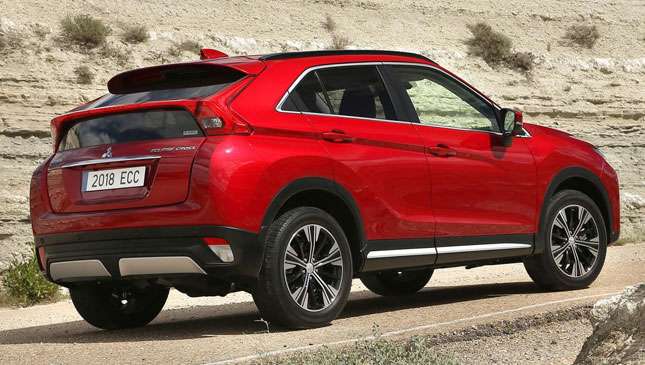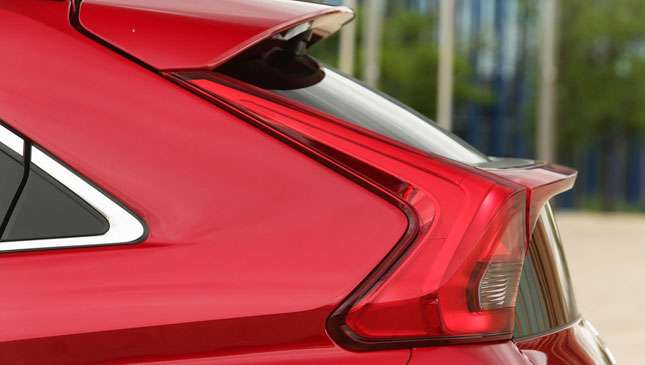 ADVERTISEMENT - CONTINUE READING BELOW ↓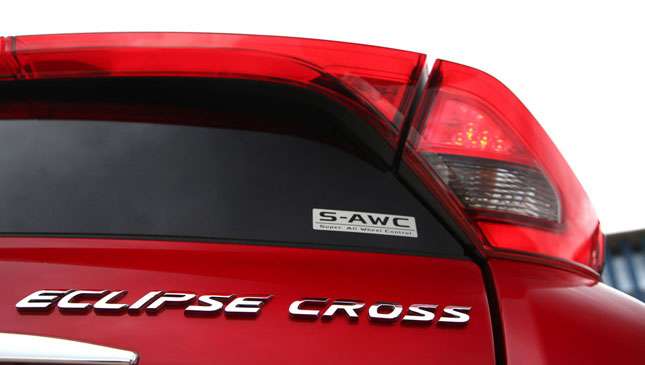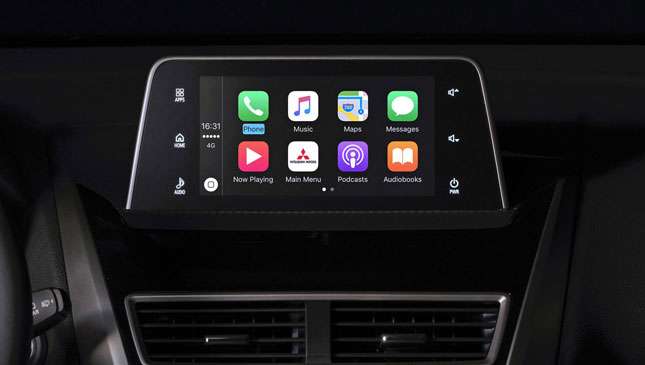 ADVERTISEMENT - CONTINUE READING BELOW ↓
NOTE: This article first appeared on TopGear.com. Minor edits have been made.