It's been more than a year since the Metropolitan Manila Development Authority (MMDA) rolled out its no-contact apprehension policy. If you often travel on the major thoroughfares in the metro, you should be familiar with it.
According to the agency, the number of apprehensions has drastically increased in 2019. There have already been 700,000 different cases as of July this year—significantly higher than last year's total of 500,000. Some of you might wonder: How does one agency catch that many violators? We recently took a trip to its headquarters to see for ourselves.
The facilities located in the MMDA Metrobase feature more than a hundred LCD screens showing live footage from all 223 operational CCTV cameras spread out across the major roads under the agency's jurisdiction. These cameras allow MMDA personnel to see traffic violators and capture clear photos that serve as evidence against these lawbreakers.
But according to MMDA spokesperson Celine Pialago, the numbers haven't always been this high. She says that the agency wouldn't have reached these figures without the help of the persons with disabilities (PWDs) under its employ. These employees have managed to ramp up apprehension rates by 400% since they started helping out at the Metrobase.
As of now, the MMDA has total of 20 mute and deaf PWD workers. Each employee operates one station covering a specific area, controlling the CCTV cameras and taking snapshots of all law offenders they see. It was a pretty cool thing to see, if you ask us.
ADVERTISEMENT - CONTINUE READING BELOW ↓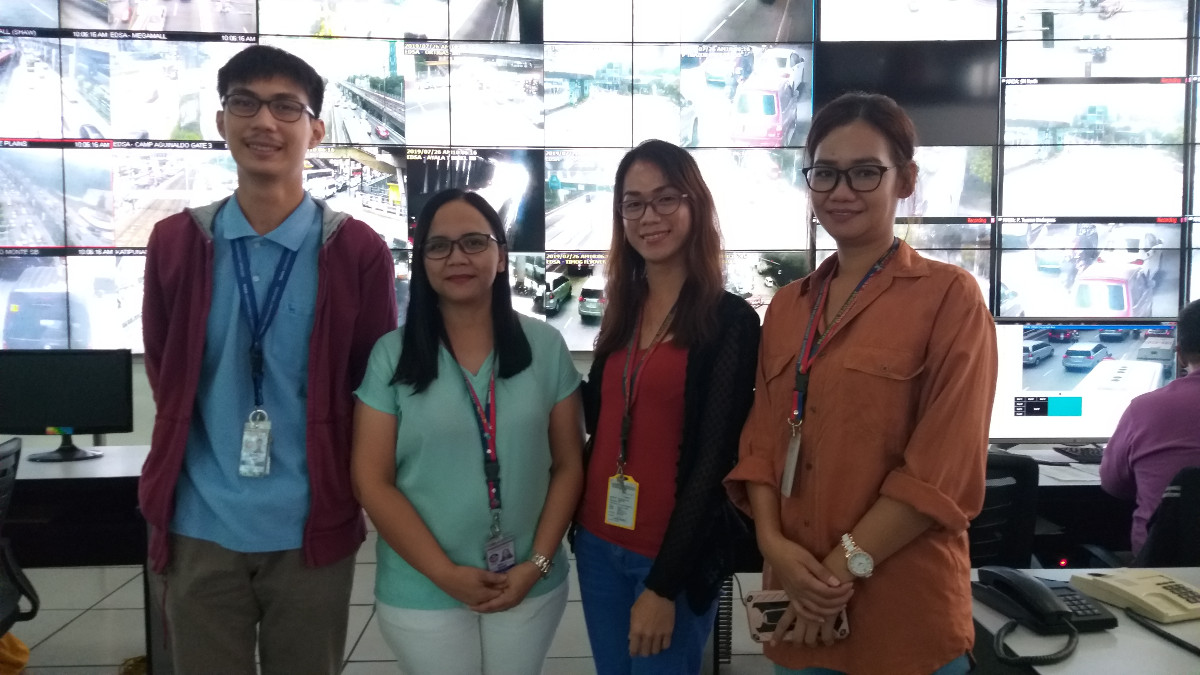 We got to interview four of them during our visit, namely: Ezekiel Gerona, Charo Bathan, Napoleon Apsay, and Mary Anne Mercullo. They simply told us that their jobs can really get difficult at times, but they still enjoy what they do on a daily basis. Well, they're doing a pretty good job themselves, judging from the MMDA's numbers.
Kudos to you, guys! Keep up the good work!
ADVERTISEMENT - CONTINUE READING BELOW ↓
Recommended Videos