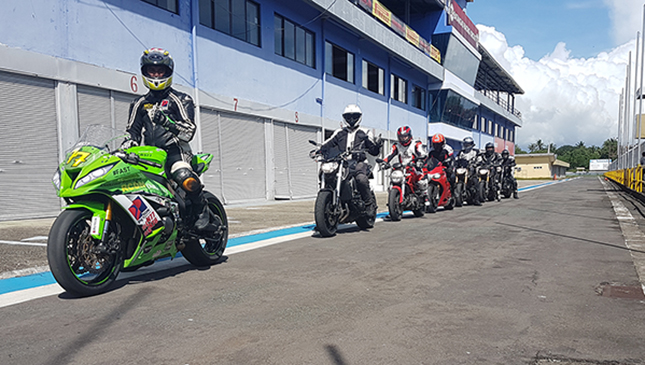 I have been riding motorcycles for quite some time now. Starting off with the humble Honda Dio of yore, and now riding big displacement bikes. I've always been interested in the versatility of this mode of transport.
The versatility that a motorcycle offers allows you to reach far-flung places easier, hence a lot of touring kilometers have been racked up ever since. This has allowed me to go on weekend rides from as short as a breakfast ride to Jariel's Peak in Infanta, Quezon, to three-day rides to Vigan and Laoag up north. The scenery, the weather and yes, the twisties are moments of bliss.
About the twisties, every motorcycle rider would be hard-pressed not to enjoy riding them at a fun but legal pace any chance they get. Hands gripping the handlebar, legs tight on the tank, the bike leaned over through the corner while smooth on the throttle—this is what we live for.
But just as you are enjoying that zen state, a counterflowing car or motorcycle, an eager pedestrian, or a clueless chicken decides to cross your path! The ride is ruined, or worse.
This is why one sunny day after having had enough of those near misses, a group of riding friends and I kidded about going to the track. Before you know it, a plan was set. It was going to be my first ever virgin run on a proper racetrack!
Knowing that none of us had any experience on the track, it was but natural to turn to an expert to teach us the basics. Luckily, a friend hooked us up with former Philippine Superbike (PSBK) champion and now riding instructor Charles Nolasco.
Upon arriving at the Batangas Racing Circuit on our Yamaha MT-09s, Ducati Panigale, Ducati Monster, and Yamaha Bolt cruiser, we were all ecstatic. Seeing the 3.8km track with 13 turns and two main stretches gave us goosebumps. While staring at the course, I could already imagine my bike's engine screaming down the tarmac.
But, first thing's first. Our coach gave us a good one-hour classroom lecture on the general rules and conduct on the track. I quickly appreciated that riding on the track is not all about going fast, it was really more of discipline. There were rules governing behavior on the pit lane and the paddocks. There were guidelines on the proper racing line in the track, overtaking, stopping and a lot more before you even get to ride your bike.
When our coach then shouted "Gear up!", I felt like a kid given permission to go to a playground. First two laps meant trailing our coach as he pointed to the racing line, turn in and exit points. This gave us an idea where it would be most efficient to run through the track at speed. When we were signaled to go ahead, the pace picked up and so did the adrenaline!
The coach was on us to constantly remind us of the lessons. Feet tiptoed, body tucked, and with the head, shoulders, elbows and knees following where the corner goes. As the laps progressed, I felt more relaxed, being able to consistently apply the lessons and later make corrections if necessary. Now more focused, I was cornering not only at a quicker pace but with more confidence.
The result: I had about 20 memorable laps doing fast corners and going flat out on stretches—minus the unruly motorists, the risk of hitting pedestrians, and clueless chickens!
Safe to say that this isn't going to be my last run at the track. This took the riding experience to a whole new level of discipline.
The track experience was definitely orgasmic!