Once upon a time, the Isuzu Gemini ruled Philippine roads. It was tough as nails, easy to maintain, and delivered excellent mileage. These once a-dime-a-dozen cars were eventually taken for granted, hence their rarity today. Good luck finding one in presentable shape. The four-door diesel variant was the go-to choice for taxi operators everywhere, but it was not the only model sold here. There were gasoline-fed, two-door coupes, too. While not as common as the four-door workhorses, these sexy fastbacks are considered pretty rare nowadays. The one you see here belongs to architect PJ Miranda. He has a soft spot for old cars, and a passion for preserving and restoring them. He has a very deep connection to the Gemini, though. "We used to have one when I was a child," he says. "I have fond memories of it. And I also always heard good things about this car." The Gemini's rivals back in the day were the Mitsubishi Lancer and the Toyota Corolla.
ADVERTISEMENT - CONTINUE READING BELOW ↓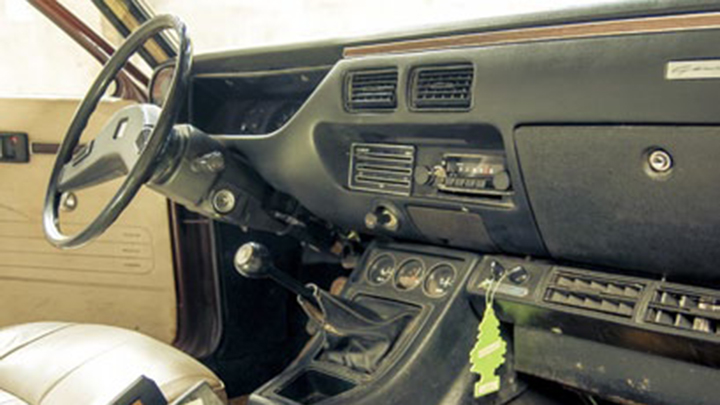 PJ tells us that the Isuzu was ahead of its time compared to these other strong sellers, not only because of the build quality and materials used, but also for the fact that even as early as the '70s, it was already fitted with coil-spring suspension at the rear differential. The Corollas and the Lancers were still using leaf springs. PJ is also a fan of rally cars, and the Gemini fits right in with his sensibilities. It was highly competitive during its time. "I'm not a racer or rally driver," he shares. "But I like cars that were used in rallies, like the Lancer L-type, the Toyota Sprinter and Celica, and of course, the Gemini." He's a bit of an expert when it comes to this model, and he has some interesting facts to share: This car, intended for the Philippine market, was sold by General Motors Philippines. In Australia, it was sold under the Holden brand, while in Europe, it was known as an Opel Kadett. Available throughout the world, these Geminis were essentially the same car, save for the emblems and some trim pieces. Some were even sold as Buick Opels in the US.
ADVERTISEMENT - CONTINUE READING BELOW ↓
Recommended Videos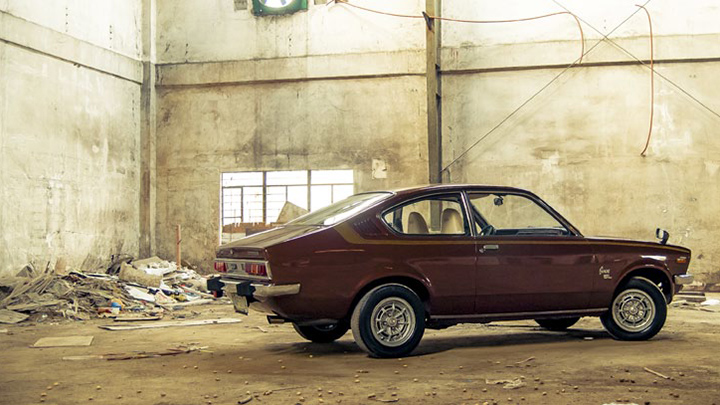 Under the hood of PJ's chocolate beauty is a G161 1.6-liter engine that is basically stock. It is fitted with a single carburetor, with the only addition being an aftermarket exhaust manifold. When he first got the car seven years ago, it was in a preserved state. It was well-used, but also well-maintained. He took care of some minor bodywork, and gave the shell a new shiny coat of paint. The bonus was that he was able to score some super-straight new-old-stock bumpers and the sexy fender mirrors that originally came with the car. The chrome trim on the doors and windows, as well as the emblems and the rear fog lamp, make the car very refreshing to look at. The interior, which is a very rare off-white hue, is still all-original despite the wear, and PJ wants to keep it that way. We'd do the same. An interior is only original once, and it would be very difficult to replicate it, no matter how good the upholstery shop is.
ADVERTISEMENT - CONTINUE READING BELOW ↓
As for the air-conditioning system, it's still ice-cold. The car also has those period-correct interior mats, which are becoming more difficult to find. PJ is proud of the set of original Campagnolo alloys that he found for his project. He thinks it is the best rim design for the Gemini. And we agree. In fact, he has a second set stashed away, alongside a set of original Opel Ascona rims. Interestingly, the PCD of the Gemini is 4x100, which is not very common for that era. The icing on the package are the retro gold stripes that we absolutely adore. These follow the original design and work so well with the brown base color. When it comes to personality, this two-door Gemini has loads. Yes, it is a humble car, but it is one that will turn heads today. PJ is obviously very happy to be driving it around. We can't wait until he shows us what other cars he has parked in his garage. If this Gemini is anything to go by, we are sure you won't be disappointed.
ADVERTISEMENT - CONTINUE READING BELOW ↓
Note: This article originally appeared in Top Gear PH's March 2015 issue