The business of pricing a car has been a hit-or-miss affair especially in our budget-conscious market. For the most part, however, the cars that have been wildly successful in the Philippines are those that have been priced just right by their distributors. Price a car P10,000 more than what its target market is willing to pay and you run the risk of damaging its salability. Don't we always criticize carmakers for coming up with ridiculously high price tags?
Let's play a little game then. Let's all try to put ourselves in the shoes of the local car distributors. Every week, we'll present a car currently not available here and ask you to come up with the best pricing for it, mainly taking into consideration its: (1) brand; (2) styling; (3) engine specs; and (4) standard features.
This way, we'll all help the product-planners in the local auto industry by letting them know what Filipino car buyers are actually willing to plunk down on a given model. Just come up with a price and a short explanation as to why this price is the most logical for the vehicle in question.
For the first installment of this series, we give you... the Toyota iQ. Car-loving ladies and gentlemen, how much do you think this car should be priced if it is to sell like hotcakes in our Republic of the Jeepney?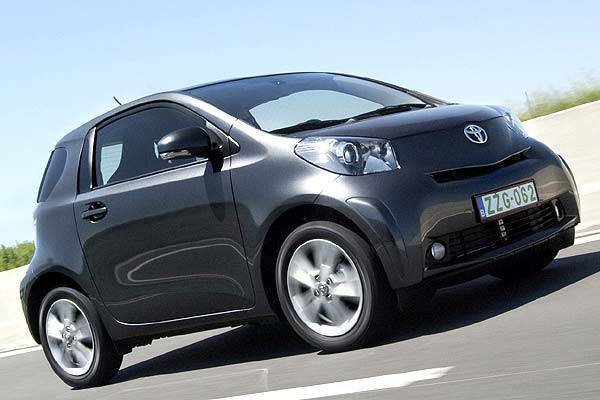 MAKE AND MODEL: Toyota iQ
VEHICLE TYPE: Three-door mini hatchback
ASSEMBLER'S PITCH: "The iQ is a revolutionary new vehicle that will enhance Toyota's range of urban compact cars that already includes the Aygo and the Yaris. Toyota expects the iQ to attract new customers to the brand through the car's breakthrough design, packaging and driving dynamics. From the environmental perspective, the iQ strategically enhances Toyota's position to offer exciting and desirable vehicles with low fuel consumption and emissions."
ENGINE DATA: 1.0-liter three-cylinder gasoline; 68hp and 91Nm of torque; five-speed manual transmission
BASIC SPECS AND FEATURES:
Front-wheel drive
Nine (9) airbags
ABS with EBD and brake assist
Traction control
Stability control
MacPherson strut in front and torsion beam at the back
Exterior dimensions of 2,985mm (length), 1,680mm (width) and 1,500mm (height)
Curb weight of 860kg
Tire size of 175/65 R15
Ecometer
Power door locks
Keyless entry system
Front power windows
Tonneau cover
CD player with iPod connectivity and six speakers
Multi-information display
Fabric seat material
50:50 split-folding rear seats
Immobilizer