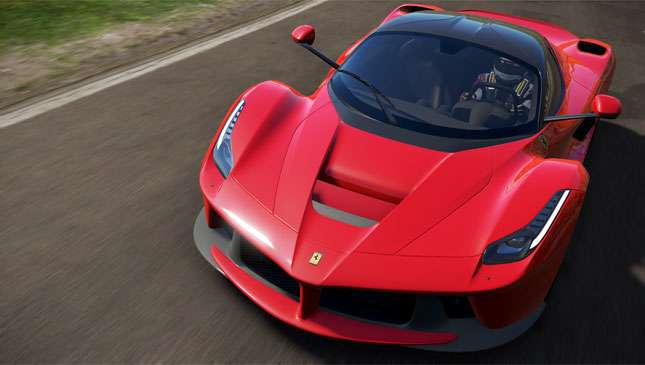 Having played racing games pretty much from the moment our tiny infant hands could grip a game controller, it takes a lot to surprise us when it comes to driving pretend cars around. That's not to say we didn't learn anything from 2017, though. In a year that saw big hitters like Forza Motorsport 7, Project CARS 2, and Gran Turismo Sport land within months of each other, here are the seven key things we discovered.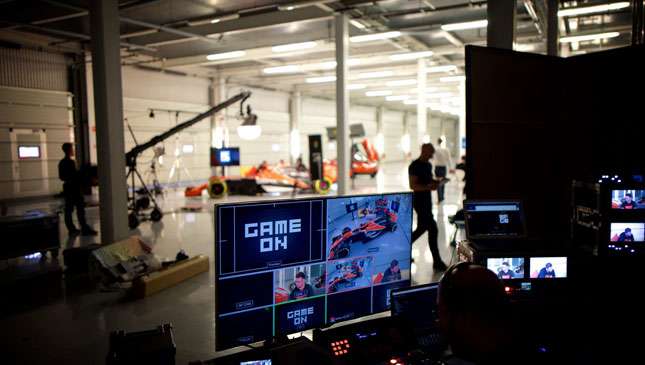 Continue reading below ↓
Recommended Videos
1) Racing games just got serious. For most of us racing games are a hobby, a bit of fun or a convenient distraction from the leaning tower of dishes in the sink. 2017 was the year that sims became serious business though. McLaren's Formula 1 team launched the World's Fastest Gamer competition, with the grand prize an office cubicle in Woking (and a job as one of the team's F1 simulator drivers).
But there was also Formula 1's officially sanctioned eSports competition on F1 2017 with the champion crowned at the final Grand Prix in Abu Dhabi, and GT Sport launching with officially sanctioned FIA championships built into the game. So next time your significant other gives you grief for spending hours a day playing a racing game rather than scrubbing the pots and pans, just politely point out that it's all vital career development time and that a microwave meal can just as easily be eaten out of the tub.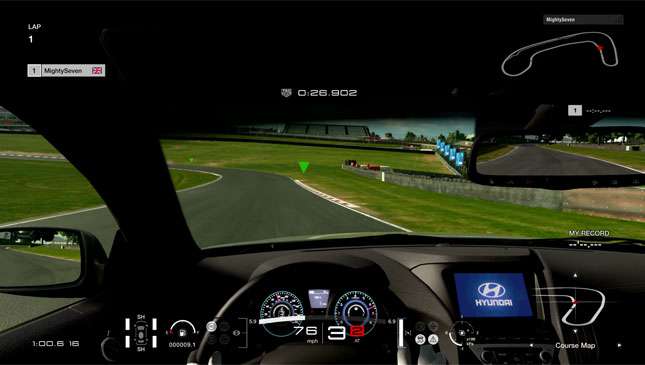 2) The racing line driver aid is officially dead. Let's have a moment's silence for the passing of that most long-standing of racing game crutches, the racing line driver aid. For years these guides for learning circuits have become increasingly advanced, variously changing color to advise on cornering speed, raising up to appear around blind corners and reproducing our own fastest laps as a reference.
Then this year GT Sport presented an alternative: Floating corner markers placed on the turn in, apex and exit points, positioned exactly as cones would be on a track day. All of a sudden we were learning circuits properly, looking ahead to the next marker and choosing our own reference points for braking rather than staring at the six feet of asphalt in front of us. It'll take a while for other racing games to see the light and scrap the old ways, but let the record show that the time of death was 'late 2017'.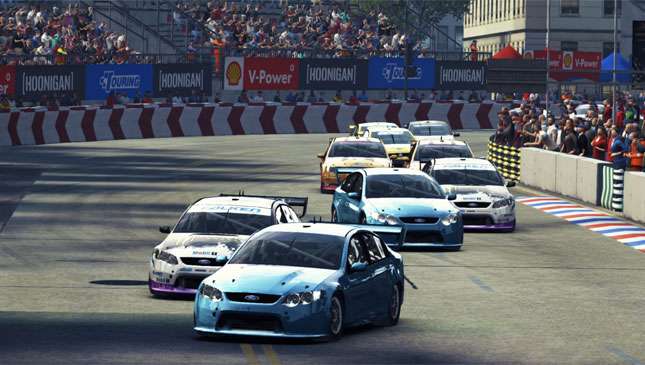 3) GRID Autosport deserves another shot. Remember GRID, the BAFTA award-winning arcade racer that stole our hearts in 2008? Well they made a couple more games in the series that nobody played, the most recent of which was GRID Autosport, released in 2014. You know, that year when you were either playing Forza Horizon 2 or Driveclub instead.
The thing is, GRID Autosport was actually rather good so it was a pleasant surprise to hear it's received a new lease of life as an iOS game, with an Android version to follow next year. Better yet, it's that rarest of rare things: A mobile racing game where you spend your money and get all 80 or so cars included, rather than downloading for free but being nagged into endless micro-payments to get hold of the quicker stuff. Just make sure your iPhone or iPad is meaty enough to handle those impressive graphics, lest the entire thing bursts into flames in your hand.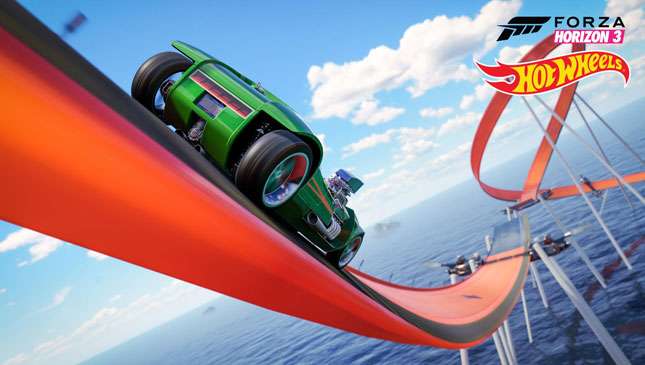 4) You never have to stop playing with Hot Wheels. When you grow up, you're supposed to put away childish things. The problem is, childish things tend to be more fun than adultish things, with Hot Wheels being a prime example. Adult cars don't usually do loop-the-loops and have enormous carb scoops poking out of their hoods.
But while participating in the Living Room Carpet Grand Prix when you're old enough to legally adopt might earn you strange looks from the rest of the family, no such rules apply to the Hot Wheels downloadable content for Forza Horizon 3, released in May. Turning those orange plastic rollercoasters into vast, drivable race circuits on an island off the coast of Australia might test your suspension of disbelief, but racing them in Horizon 3's huge and varied selection of vehicles, while dodging dinosaurs, might be the most fun we've had in a racing game all year.
5) Extreme weather makes the 'Ring even scarier. If you don't approach the menacing Nürburgring Nordschleife with a huge amount of respect, you've probably never driven it. With that in mind, the idea of flinging yourself around 22.8km of the most fearsome racing circuit in the world in anything less than ideal conditions should instill a healthy, evolutionarily instinctive terror.
Of course from the safety of your sofa, you can experience exactly what it would be like to slither inexorably off the Nordschleife on a patch of black ice. Project CARS 2 introduced new seasons and weather effects, including the sort of blizzard conditions that would give you pause if you were driving to the mall, let alone hunting apexes in a race car. We're struggling to come up with a more challenging test of driver skill, but it would almost certainly include a tiger in the passenger seat.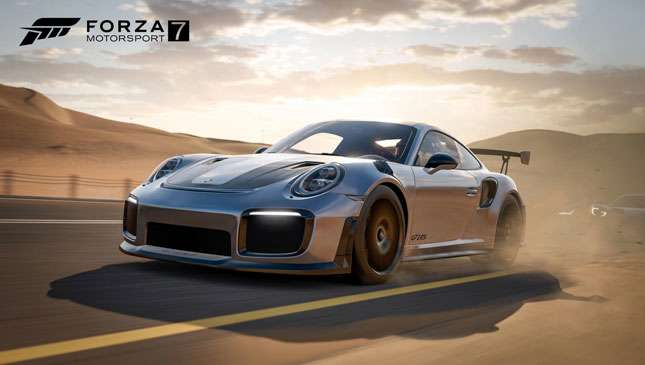 6) Racing in 4K is stunning. Hopefully you managed to snag a bargain 4K TV in the recent holiday sales because 4K racing games have well and truly landed in the living room. Gran Turismo Sport commandeered all those pixels for its atomically accurate reproductions of race cars, Need for Speed Payback presented its Fast & Furious inspired nonsense in unprecedented detail, and F1 2017 confirmed that Force India's Pepto-Bismol paint job looks awful at any resolution.
Belle of the ball, though, was Forza Motorsport 7 on the newly released and ludicrously powerful Xbox One X. Running at a silky 60 frames per second in glorious 4K and HDR, Forza 7 is the Sistine Chapel of sims. The Dubai track in particular is so convincing, we half expected to pour a small mound of sand out of our sock at the end of the race. Our only concern is that a console can't possibly be that powerful without also secretly plotting to overthrow humanity.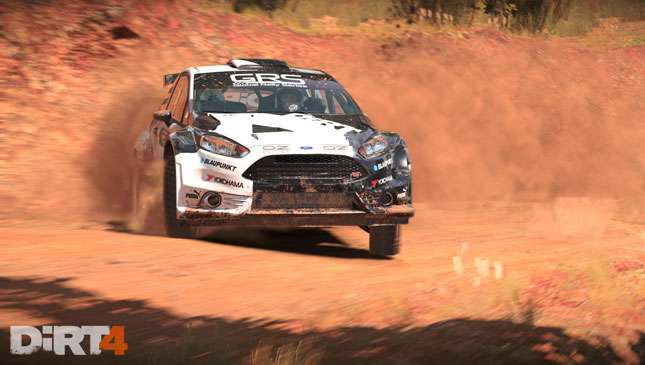 7) The best number of tracks is 'infinity'. Alright, technically Dirt 4 doesn't have an infinite number of rally courses in the way that a physicist would understand it, but what's the difference when there are more than you could conceivably play within the precious years you'll spend alive on this planet?
With official WRC stages unavailable for licensing reasons this time, Codemasters came up with some trick technology called Your Stage for Dirt 4 that can rustle you up a unique, never-before-played rally course in an instant. It's like having all the Tamiya pieces in the world and an army of dads to construct it for you.
NOTE: This article first appeared on TopGear.com. Minor edits have been made.