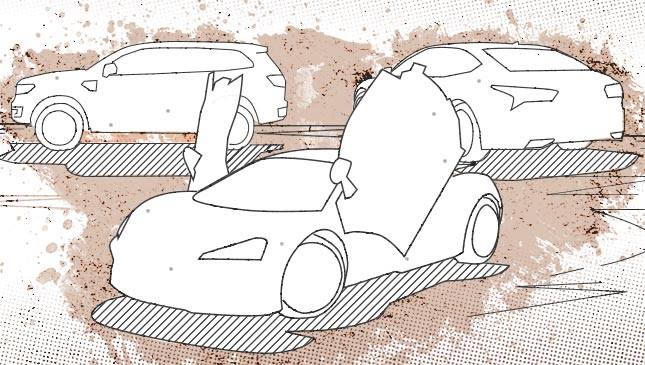 Last month, we asked you guys via Facebook to build your dream garage--a daily driver, weekend toy car, and SUV or truck--using only models from a single car brand. Simple enough, right?
Well, you've answered, and we have to say we're fairly impressed with the results--well, at least for those who actually followed the rules (and if you didn't, tough luck). Some of you kept it simple, a few got really specific, and we're happy to see many went all out in assembling the lineup of their fantasies.
ADVERTISEMENT - CONTINUE READING BELOW ↓
So without further ado, here are your submissions. First up, the folks who kept things simple:
Germain Alilio: Daily - Mazda CX-3, weekend - Mazda MX-5 RF, SUV - Mazda CX-9.
Elmer Panganiban: Subaru. For the daily driver, a Subaru XV. For the weekend, a Subaru WRX STI, and the SUV will be a turbocharged Subaru Forester.
Mykel Jan Lozano: Volkswagen Tiguan for the bigger room and height, Volkswagen Golf GTI for the weekend fun, and a Jetta 2.0 TDI for a daily driver. I already have the Jetta, so the Tiguan and a Golf GTI would be great.
Gerald Fider: Daily driver, the Toyota Altis. Weekend toy, an 86 tuned like one in the Tokyo Motor Show. SUV/truck, a Hilux or Fortuner.
Samuel Mark Sapaula: I'd honestly go for a Honda. My daily driver would be a Jazz, my weekend toy car would be an Accord, and my SUV would be the CR-V.
ADVERTISEMENT - CONTINUE READING BELOW ↓
Recommended Videos
Next up, the readers who are reaching. Remember, we're talking about one car manufacturer, one dream garage. Go for it, guys:
Zen Hasegawa: Nissan, well for my daily driver it will be a 350Z or the Silvia S15. The weekend toy will be a GT-R, and for the truck/SUV it will be Navara. We actually own those.
Nasr Shuaib: My daily driver would be a Mustang. A lifted F-150 Raptor with swamper tires for the weekend toy. And my kids are taken to school in an Expedition.
Lorenzo Gamboa: Toyota siyempre! Toyota Corolla DX KE70 for daily (already own one), Toyota Sprinter Trueno AE86 for weekends, and the Toyota Hilux Surf/FJ40 diesel for SUV.
Paul Christopher Belencion: Bimmers! Daily Driver: 320d, weekender Z4, SUV the X5. How I wish I could actually afford these. Haha!
Masashi Lino: Daily, a drift build Toyota AE86 Levin coupe. Weekend toy, a drift build Toyota GT86 turbocharged and stripped. SUV, a Toyota FJ Cruiser.
ADVERTISEMENT - CONTINUE READING BELOW ↓
Finally, these guys--the real MVPs:
Azriel Titular Tranco: If it's going to be one brand as an everyday ride, though seems impossible, just a dream garage of Lamborghinis. Weekday rides I will be switching between the Aventador or Huracan. For out of town trips I can use the Urus, and for the weekend, a Centenario or Veneno. That will be awesome, though I know it will be just stuck in traffic.
Justin Chiew: Hmmm. I'll go with--assuming that we'll have enough income for all other expenses--Ford. Daily: Ford Everest or Ford Ranger Raptor. SUV: I'd go with the Explorer. Toy car: the current Ford GT or the Shelby Mustang GT500 Super Snake (The GT350 works, too!).
Ian Roxas: My daily would be a Bentley Mulsanne. The weekend car would be the Bentley Continental GT3-R. And my SUV would be the Bentley Bentayga.
Hans Choa: Ferrari. Daily would be the California T, weekend the 812, toy the 488 GTB, SUV-ish is a GTC4Lusso (for sure magkakaroon ng SUV sila since may Urus na).
ADVERTISEMENT - CONTINUE READING BELOW ↓
Christian Alcachupas: Daily is the Dodge Challenger Hellcat, weekend is the Dodge Viper ACR, SUV is the Dodge Durango SRT. Power all the way muriicaa!