What is it?
Rolls-Royce has never been one for keeping quiet about its accomplishments. "Our answer to history, to the visionaries, adventurers, explorers and those who believe in the supremacy of liberty is the Rolls-Royce Cullinan," CEO Torsten Müller Ötvös declaims. "It dramatically evolves the parameters of super-luxury travel. It is effortless, everywhere."
It's also the company's belated and controversial response to the boom in SUVs. Nothing symbolizes human contrariness more than the rise of the vehicle designed to do things 95% of its end users will never engage with and, depending on where you stand, the Cullinan is either the pinnacle of automotive achievement or a near-£300k (P21 million) white elephant.
Its structure reworks the so-called 'Architecture of Luxury' that lies beneath the fabulous Phantom. We're talking a modular aluminum spaceframe, with castings in each corner and extrusions in between, reconfigured here into a form that sits higher and shorter than in its limousine brother, with a split tailgate (Rolls airily calls it The Clasp) added for the necessary versatility. The new chassis is 30% stiffer than the previous one, an improvement that helps the transition to super-sized 4x4.
To the Phantom's preternatural calmness, the Cullinan adds all the soft- and hardware needed to send it down the road and up a mountain with the sort of invincibility that saw early Rolls patron T.E Lawrence turn his car (nicked off a woman in a Cairo nightclub, or so the story goes) into an unexpectedly robust war machine.
Continue reading below ↓
Recommended Videos
Without wishing to sound euphemistic, it's fair to say the Cullinan's design has excited a variety of opinion. Some have compared it to a London taxi or the Canyonero in The Simpsons; others have been less kind. Maybe a shallower glass area would have helped the proportions, but the Cullinan is purposely meant to be a mobile viewing platform, and eschews the Phantom's chunky privacy C-pillar in the process.
It's 5,300m long, 2,100mm wide, and 1,800m tall, and weighs in at 2,660kg unladen. Like the Phantom, its surfaces are fantastically resolved, and it doesn't want for drama. Its laser headlights—complete with frosted elements—and vertical and horizontal lines result in a face that Rolls likens to a warrior (from which historical era it doesn't say). The hood sits higher than the front wings to emphasize the car's tougher job description, and the traditional Parthenon grille is made from hand-polished stainless steel, and sits proud of the bodywork here. Eleanor, the Spirit of Ecstasy, sits higher too, but she's not wearing a North Face puffer or anything.
There are strong metal touchpoints, and the protective spears above the sills are there to break up the body side volume. The Cullinan has 'coach' doors (whose handles draw the eye in a touch too much), but gains a rear 'bustle' that references the '30s Rolls D-Back. Back then, your possessions traveled separately in a trunk, to which end an interior glass partition can be ordered sealing off the trunk area from the cabin.
Still don't like it? Wait until you see one on the move. Like all Rolls-Royces, the Cullinan is a car whose monumental presence hides a wealth of ideas and a keen eye. It's a grower.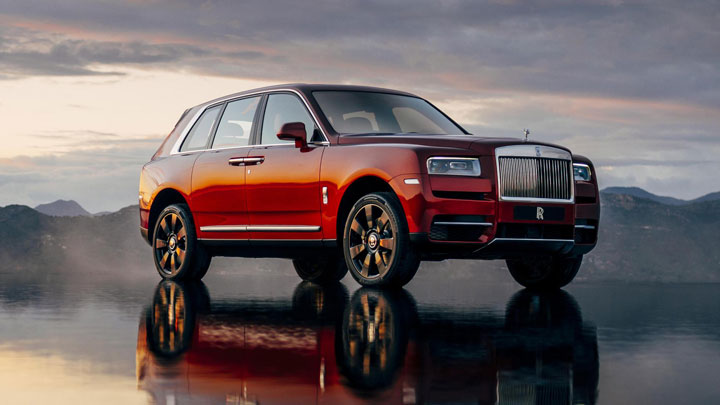 What is it like on the road?
There's a greater number of High Net Worth Individuals than ever, and you need way more actual net worth to join the club than you did 20 years ago. You're also more likely to be younger, into the idea of venturing off-grid, and do crazy stuff. Experiential luxury, it's called. Or so we're told.
In which case, Aspen, Jackson Hole, and Gstaad will soon be heaving with Cullinans that can climb mountains while keeping the Dom Perignon chilled. There's a perverse pleasure in pointing one of these things up a rocky pass and letting it get on with it. Whilst our Wyoming test route wasn't overly demanding, the Cullinan takes Rolls' fabled ride and refinement qualities into a new domain, doing to off-road rubble and ruts what the Phantom does to regular road imperfections. It doesn't glide exactly, but even sitting in the back—for research purposes obviously—the signature serenity is achieved. To put it another way, you're less likely to throw up in one of these.
There's a new double wishbone set-up up front and a five-link rear axle, with a redesigned self-leveling air suspension whose air struts have a bigger volume for miraculous bump absorption. Electronically controlled dampers work off body and wheel acceleration, as well as the 'Flagbearer' stereo camera system that reads the road ahead. The Cullinan's adventure mode, meanwhile, is accessed via a single button—the 'Everywhere' button, in Rolls parlance—which works across rutted track, gravel, wet grass, mud or snow. Its wading depth is 540mm, the deepest, claims Rolls, of any super-luxury SUV (40mm more than a Bentley Bentayga).
The Cullinan also benefits from four-wheel steering (it turns to three degrees for greater agility at low speed, for enhanced stability at faster velocities), there's a 48-volt anti-roll system, and power goes to all four wheels in a 50/50 split (it's the first Rolls in the company's history to have a driven front axle). The drive and propshafts have also been reinforced.
The engine itself is a reworked version of the Phantom's twin-turbo, 6.75-liter V12, making 563hp but more important 850Nm of torque from 1,600rpm (a more powerful version is in the offing).
Ensuring this thing works off-road was obviously one major challenge. But given that Rolls makes cars that transcend the constraints imposed on mere mortal automobiles, does the Cullinan cut it in everyday use? It's not quite the instant, almost surreally refined hit that the Phantom is. According to chassis engineer Jens Leopoldsberger, it's not meant to be. They were after a different character here. Networking all the systems to manage a much broader range of conditions is no mean feat, so maybe it's unsurprising that an SUV, with a higher center of gravity compared even to the unusually lofty Phantom, feels less adroit. But only a little less in real terms, such is the quality of its body control and the accuracy of its (fully electric) steering.
The transmission is the same silky, satellite-aided ZF eight-speed automatic that appears elsewhere in the Rolls range. And like its siblings, the Cullinan is a car that prefers to make determined but stately progress, rather than to do anything as unseemly as, you know, go fast (0-100kph in 5.2secs, top speed is limited to 249kph). Instead, you settle into a sublime rhythm, seduced by the almost total absence of mechanical, wind or tire noise. It's a deeply impressive motor car, a Rolls-Royce with more layers than ever.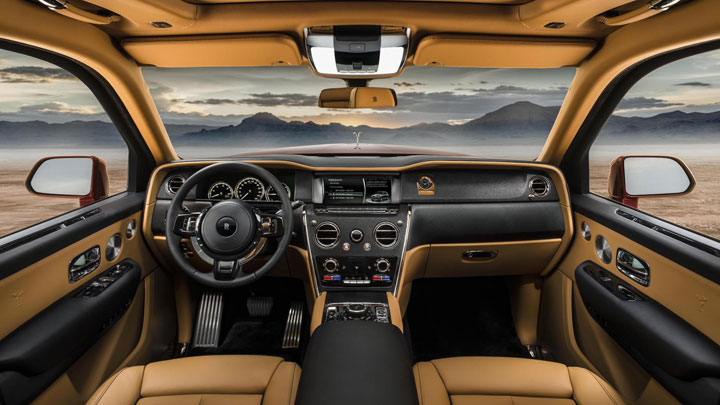 Layout, finish and space
The Cullinan introduces a renewed functionality to Rolls' typically magnificent cabin ambience. Real metal pillars connect the center console and fascia, and there's water-resistant 'box grain' black leather on the dash-top, doors, and even the back of the key. The door bins comfortably swallow water bottles.
The driving position redefines imperious. Interestingly, the slender steering wheel on the Phantom is chunkier here: Chauffeurs usually pilot the former and get used to using their fingertips, while the Cullinan is more likely to be driven by the owner. The instrument dials have beautiful graphics, the power reserve gauge is present (no rev counter in a Rolls), and the central multimedia display is now a touchscreen.
There's a vast suite of assistance systems, including a four-camera system with panoramic and helicopter view, and an industry-leading hi-res head-up display. Rear passengers sit higher than those in front, either in lounge configuration or in sumptuous individual chairs (you can have a cool box and whisky glasses with that set-up, and whatever else you want—Rolls doesn't have anything as proletarian as an options list, it has people to cater to your every whim).
Behind the split rear tailgate, the rear compartment can be specified with a Recreation Module, a motorized drawer specifically designed according to the owner's preferred pastime, or you can order the Viewing Suite, which stores a pair of folding leather-clad rear-facing seats and cocktail table in a special cassette.
Rolls has also developed its own audio system. It's absolutely stunning.
Running costs and reliability
Forgive us if this section is a little shorter than usual. A combined 6.7km/L and 341 CO2s are incidentals in this stratospheric realm. In the UK, the Cullinan costs £276k (P19.7 million), but that's just the start. If you have to ask etc. And even if you don't have to ask, you might still have to dig deeper than you thought. Although probably not… hell, buy two!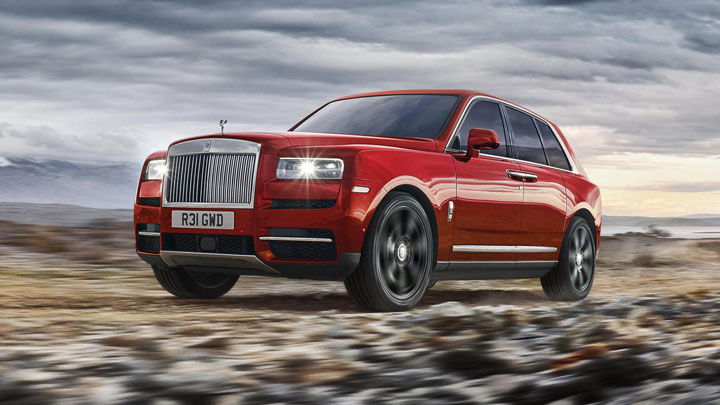 Verdict
The Cullinan is Rolls-Royce's belated and controversial response to the boom in SUVs
Even if you struggle with the concept of the big, fast, heavy SUV, you can't argue with the execution here. Rolls-Royce's cars are always vastly greater than the sum of their parts, and the Cullinan is part of a fascinating engineering continuum. This is an entertainment experience as much as it is a conveyance, and a bloody good one.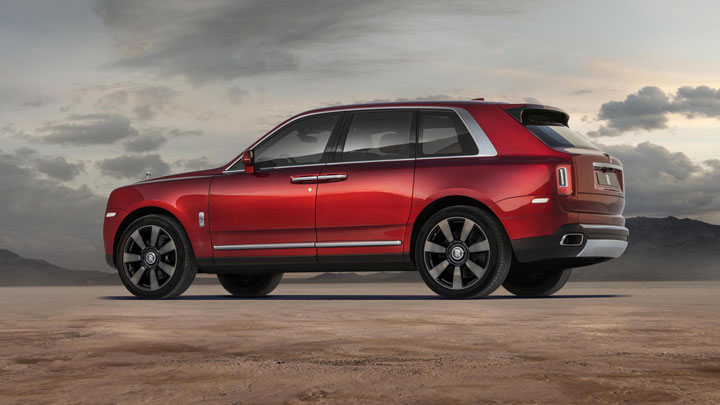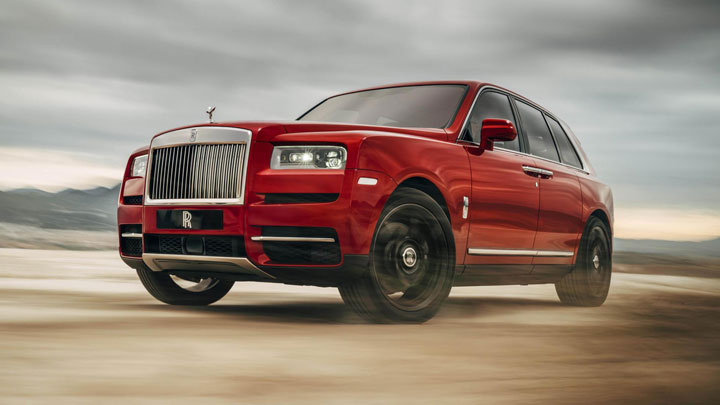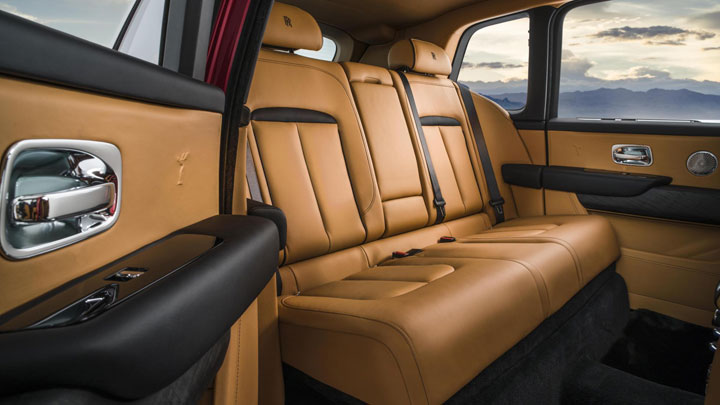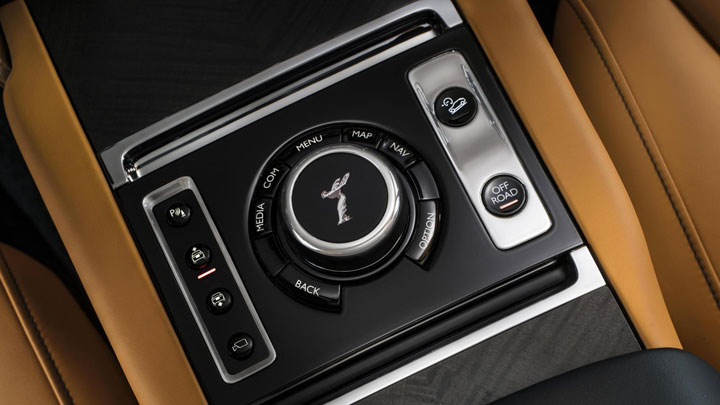 NOTE: This article first appeared on TopGear.com. Minor edits have been made.