There are just some things you don't say no to. Free food? Sign me up. Courtside tickets with free-flowing beer? Done. Spend a sunny Saturday morning lounging in the back of a Rolls-Royce? Hold on, let me get some champagne for the trip.
Yes, few things scream opulence like a hulking automobile with the Spirit of Ecstacy ornament on the hood does. When Rolls-Royce Motor Cars Manila offered us the chance to ride and drive the Ghost and the Wraith, we didn't mind the extra business hours out of our weekend.
In this line of work, we test-drive all kinds of cars as part of our regular routine, not unlike how an accountant balances books or how a salesman pitches his product. I say this not to brag—driving a budget manual pickup up a steep hill in heavy traffic isn't worth bragging about, believe me—but to illustrate that at the end of the day, motoring journalism is a job like any other. A fulfilling and fun one, yes, but one that requires you to be objective and professional whenever you're behind the wheel. 
ADVERTISEMENT - CONTINUE READING BELOW ↓
But try as I might, it's hard to hide my excitement at the idea. Driving fast performance cars is one thing (as I said, this job can be fun), but riding something like a Rolls-Royce has always seemed unattainable. Laughably so, really. While some luxury brands are sort of within reach for some of us in the nine-to-five race, Rolls-Royces are reserved for the elite. The truly rich. The royal families and the Forbes listers who use premium SUVs solely for the chauffeured drive to the resthouse near the country club. In working man's terms, it's one thing to aspire to be your boss' boss someday. It's another thing entirely to pull an Eleanor Sung-Young and buy the entire building.
ADVERTISEMENT - CONTINUE READING BELOW ↓
Recommended Videos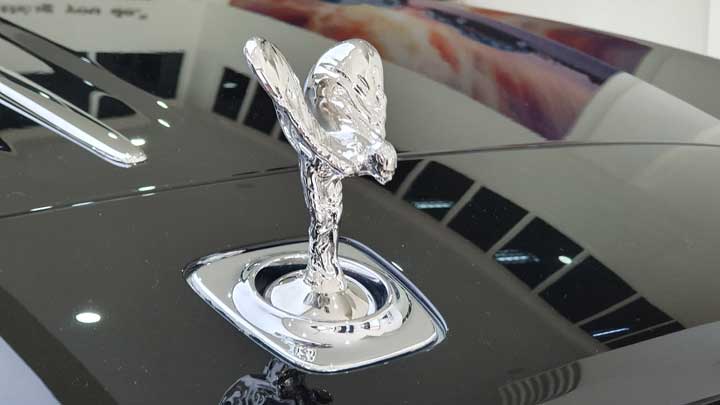 ADVERTISEMENT - CONTINUE READING BELOW ↓
But never mind all that. Back to being professional. The British carmaker loves to use the word 'bespoke' when it comes to its cars, and that's because each hand-built unit is unique. No two cars are identical (except for the Phantom seen in Iron Man 2, of which two were commissioned for the film's production), so each Rolls is special.
Our itinerary for the day includes riding and driving the two cars on the way up to Antonio's in Tagaytay. First up is the Ghost. 
The level of luxury inside the Ghost's cabin is almost confusing. Really, who needs this much luxury in a car? Well, if you have to ask, right? Anyway, the brand says that it takes 60 pairs of hands to build each Rolls, and you really feel it when you're sitting inside. Each thread on the leather is finely stitched, and the seats are a cross between a business-class chair and a well-worn La-Z-Boy. The tank-like doors feel like a well-built office window shielding you from the noise outside. The dashboard's mix of new-school tech and old-school refinement is a pleasing sight, too. Of the two cars in today's selection, the Ghost is pegged to be more of a cruiser. I agree, as I almost begrudgingly open the rear suicide door to enter the driver's seat.
ADVERTISEMENT - CONTINUE READING BELOW ↓
While Rolls-Royces aren't exactly known for their speed, the reality is that these gigantic hunks of opulence and metal require lots of horsepower to be ferried around. Behind the wheel, the Ghost is deceptively quick and nimble, like it goes crazy when it hears a cymbal—that V12's 563hp and 820Nm are no joke—and it rarely feels as if you're maneuvering over two tons of car around. Not when it can reach 100kph from standstill in just over five seconds. That is until you hit the brakes. While the discs do a fine job of stopping the car, the reality of physics kicks in soon enough, and there's a gravity-shifting feeling in the cabin before the car finally comes to a halt.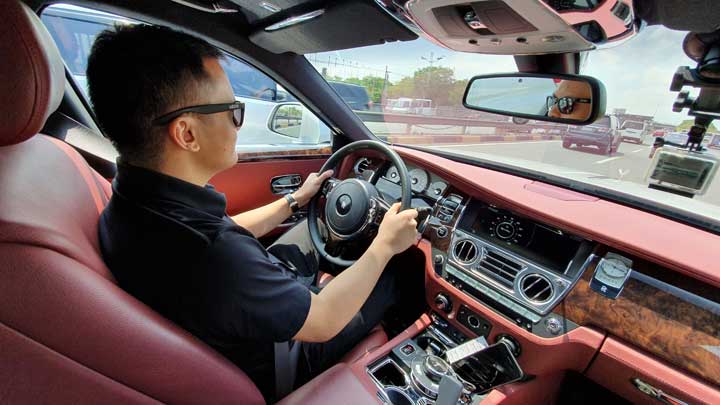 ADVERTISEMENT - CONTINUE READING BELOW ↓
The Wraith, meanwhile, is more of a driver's car. Well, relative to Rolls-Royce standards, anyway. It's still big and heavy, and it's still comfortable in the back seat, but it's two-door body and sloping roofline resemble something out of a '60s era World's Fair. With 624hp and 800Nm, the Wraith is a little quicker (100kph takes 4.6secs) through Tagaytay's twisties and occasional straights. Despite their substantial size, neither car is tiring to drive or ride in during our hours-long journey. They are a bit intimidating on our narrow streets, though, as you imagine your month's paycheck dwindling away thanks to a minor scuff on the bumper.
The feeling inside a Rolls is dreamlike at times, and almost fictitious once you notice the awed glares from onlookers. You almost fall victim to your own fantasies as you imagine a tuxedo-clad butler opening your door once you step outside (or depending on how old you are, a group of rappers decked out in gaudy bling). Did I ever dream of this growing up? Perhaps in my most distant fantasies, yes, but my imagination is much more grounded in a reality where being my boss's boss affords me a fleet of first-gen muscle cars and '90s JDM icons parked in a small warehouse. I'm simple like that.
ADVERTISEMENT - CONTINUE READING BELOW ↓
Still, I relish the rare chance to caress the leather inside as I stare onwards at the Spirit of Ecstacy. This is a dream, as fleeting as it may be. For those of us whose ceilings will only reach so far, dreams are what keep us going. Even if the destination is far from reachable.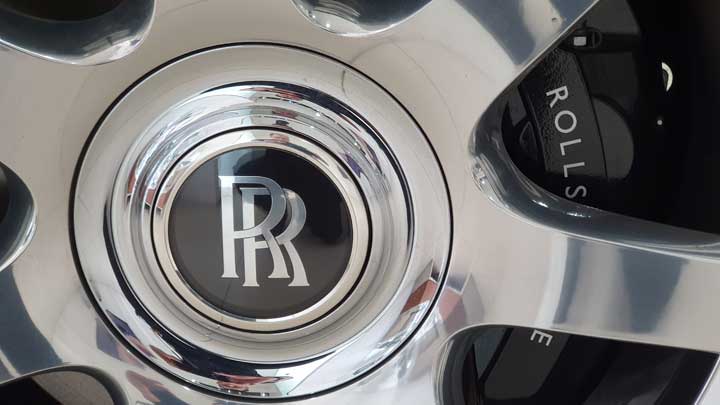 ADVERTISEMENT - CONTINUE READING BELOW ↓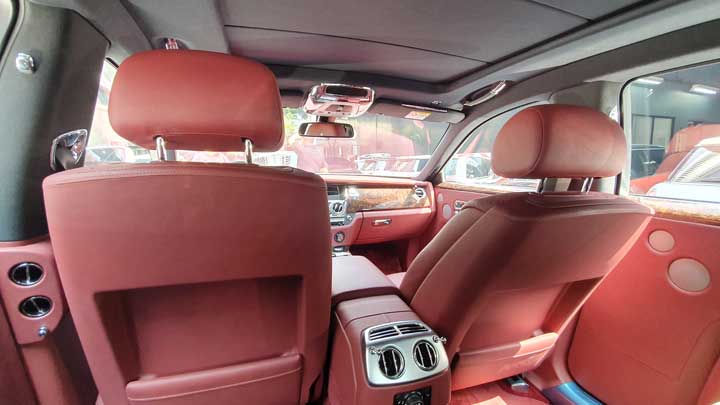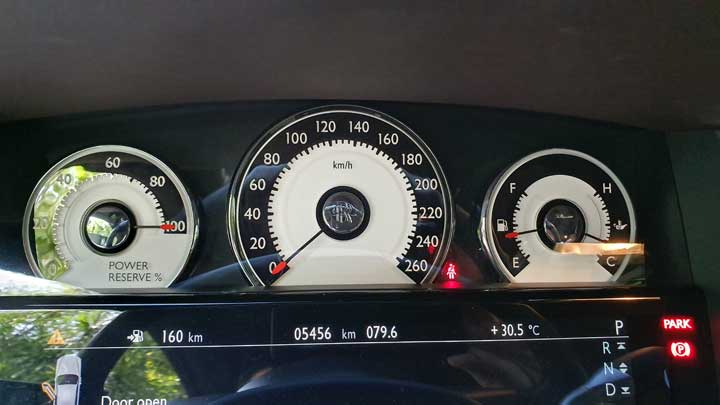 ADVERTISEMENT - CONTINUE READING BELOW ↓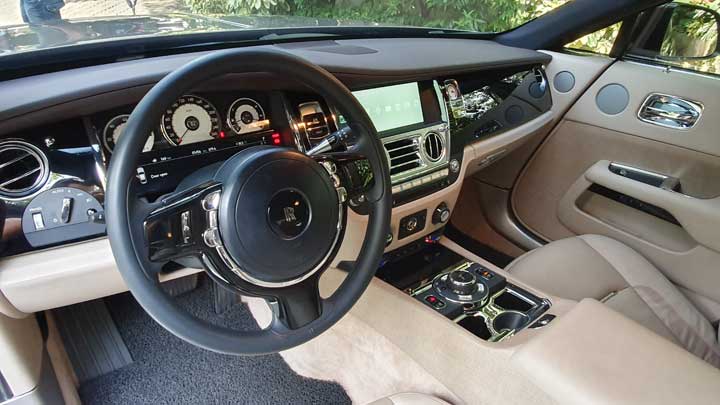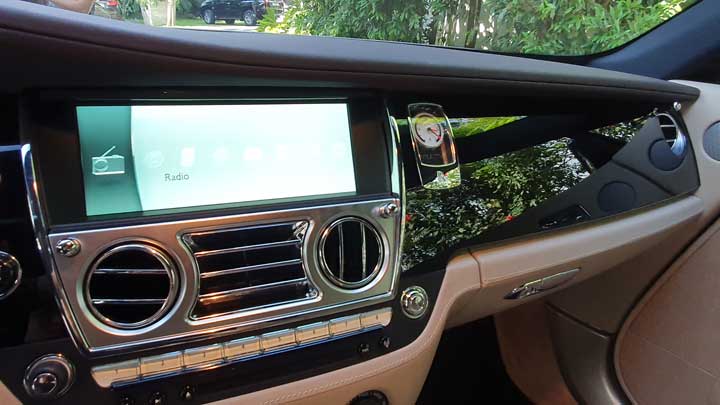 ADVERTISEMENT - CONTINUE READING BELOW ↓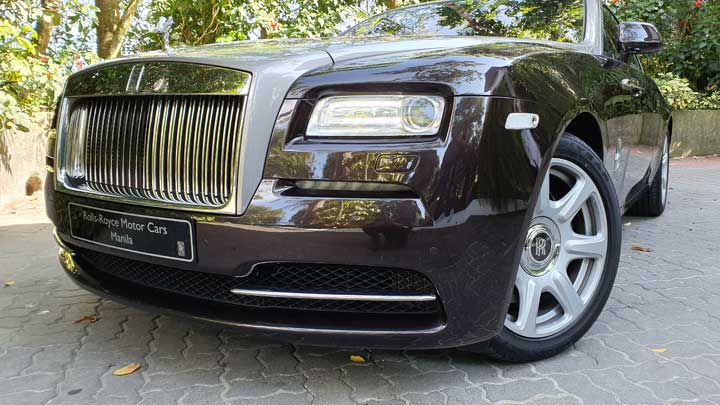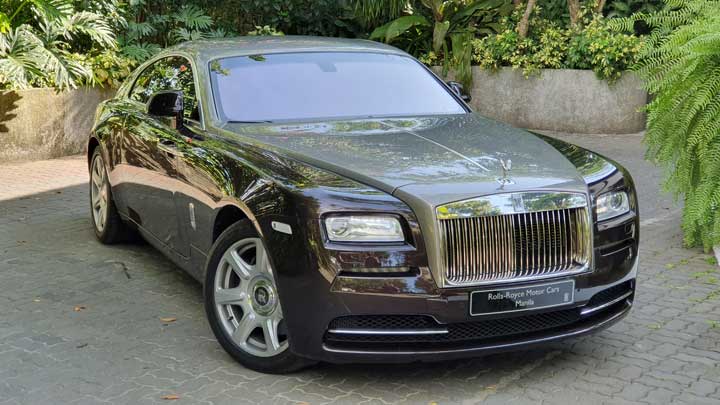 ADVERTISEMENT - CONTINUE READING BELOW ↓