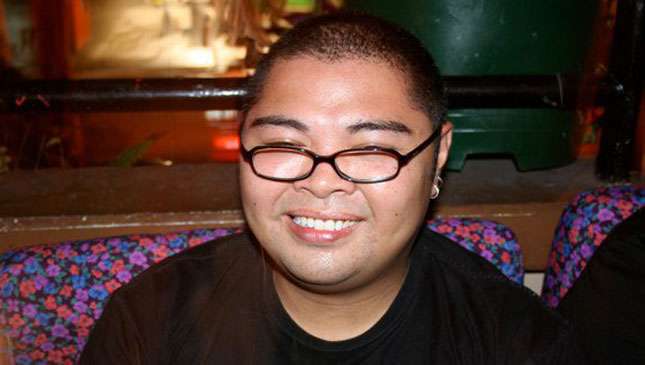 On Thursday afternoon of December 30, 2010, the Top Gear team received the saddest news—our former associate editor and regular contributor Drew Asuncion passed away. Our Lord claimed him while he was sleeping. The announcement hit us like a ton of bricks. I was editing his latest articles the night before the sad news spread, and despite the fact that I was working late during the holiday season, his punch lines made me smile. It was as if Drew was standing over my shoulder like he used to back in our old office and telling me, "Brod, why so serious?"
Continue reading below ↓
Recommended Videos
When he was part of the team full-time, most of our laughs came from Drew--both in and out of the magazine. There was nothing he couldn't make a joke out of, and his quick wit made him a great companion whether on a road trip story or just over cold beers. (He also had a talent for making his own hilarious lyrics to karaoke songs as he sang along.) His easy humor also showed in his writing.
In a lot of ways Drew was the perfect motoring writer. His grasp of the subject matter made us more frequent Google visitors in search of the motoring references he used. He constructed his articles in a manner so easy to read he made them look effortless to write, although we know that's not the case. His writing was funny and entertaining, a skill that eludes a lot of writers. And for those who edit him, he made our jobs a lot easier because the quality and cleanliness of his work was always above par.
But as much as he is a loss as a writer and contributor, that pales in comparison to his loss as a teammate, as a friend, and as a brother. Drew was one of those rare people who could make anyone laugh. To say that this holiday season is the worst time for something like this to happen is untrue, because it implies that there is a better time for this to happen.
We may not see him as often as we used to, but the empty space Drew left in the lives of his friends is impossible to fill. We will miss him in ways that can't be expressed in words. We can derive the barest of comforts from the peaceful manner of his passing, but we prefer to think God wanted Drew beside him so they can watch the fireworks together.
Brod, ingat ka diyan. Thank you for the memories, the songs, the great drives, and for always making us smile.