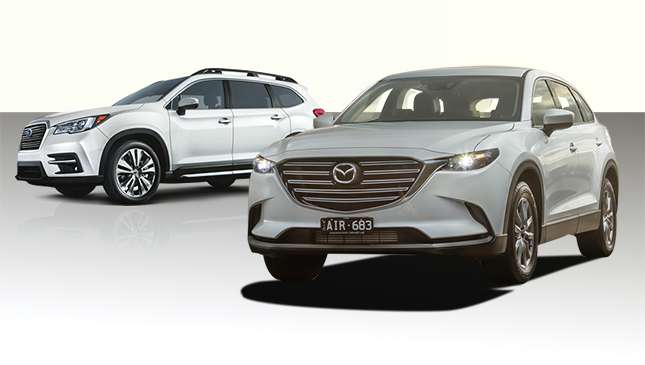 The Mazda CX-9 is one very, very nice piece of midsize SUV. With near-European levels of refinement, sharp looks, a new beast of a turbocharged engine, and some of the best handling and AWD performance in its class, it'll leave almost anyone impressed.
So, who can we pit against it? We can't look to the rest of its Japanese counterparts--the triumvirate of the Toyota Fortuner, Mitsubishi Montero Sport and Isuzu MU-X--as it's priced considerably higher than these. One similarly equipped vehicle from Japan does come to mind, though. But the thing is, it's not available here in the Philippines--at least not yet.
We're talking about the Ascent. It's Subaru's first venture into the world of midsize SUVs, and it comes with the brand's signature boxer engine and AWD capability. It's also only available in North America. Bummer, right?
Anyway, with this in mind we thought it would be fun to pit the two SUVs against each other in a potential dream midsize matchup. Come on, Subaru. There's room for more than one athletic, Japanese-made premium AWD SUV in the Philippines. Make it happen!
ADVERTISEMENT - CONTINUE READING BELOW ↓

ADVERTISEMENT - CONTINUE READING BELOW ↓
Recommended Videos