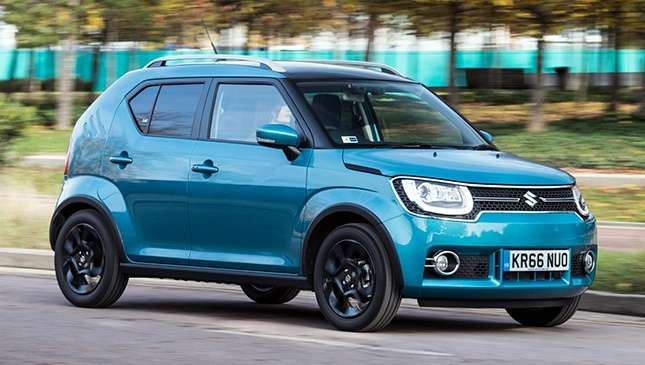 The Suzuki Ignis? Isn't that a bit dull?
Well, it was. In the UK the Ignis name has been allied to a positive cheeseboard of dull-but-worthy small hatches since 2000. Not an out-and-out bad car, it was more that it just kind of blended into the background to the point that many owners forgot they actually purchased them. There's probably a small-but-committed cult of previous-gen Ignis owners out there somewhere, but we couldn't find either of the members.
So what's new?
Everything, apart from the name. A new platform, new engine, new style, new attitude. And, being completely blunt about it, possibly ruining the usual structure of a road test, it's really rather charming.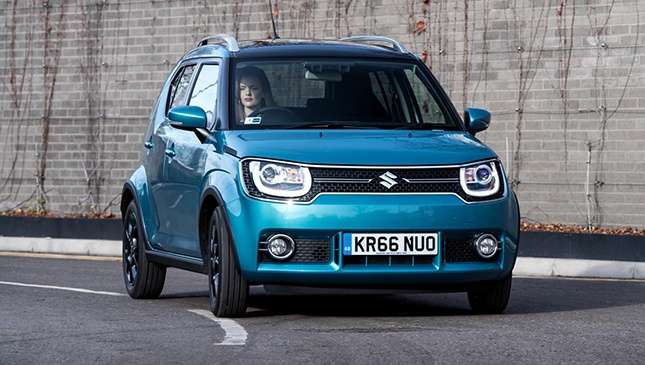 Continue reading below ↓
Recommended Videos
So, er, what actually is it?
Slightly complicated one, that. Technically, the Ignis is a small crossover, available with a 1.2-liter four-cylinder petrol engine, with the possibility of a very mild hybrid allied to the same motor, and either two- or four-wheel drive. If you think crossovers tend to be on the larger side though, the Ignis will surprise—it's tiny. It's fairly tall, has fun-looking bulky arches that shroud surprisingly skinny wheels and tires pushed right out into the corners (overhangs are virtually non-existent) and some decently perky design touches—of particular note are the rear three-quarters with their impression of vents/gills. Suffice to say it looks modern and fun, and just a little bit tough. Like a tiny racing helmet.
Will I fit?
Well, that depends. You might find it a bit of a squeeze if you regularly appear in the WWE, but a variety of testers from the TG office (who don't all exactly skimp on the pastries), found it to be perfectly adequate up front, and just about bearable in the back. The rear is possibly not the best if you get carsick, mind—the windows are very small. Other than that, the amount of interior space on offer given the external footprint is one of the Ignis' big strengths. Inside, there's a decent attempt to make an interesting interior, and although some of the tech looks a bit added-on and some of the plastics are of the hard and scratchy variety, it's a pleasant place to be. Still needed an 11-year old child to operate the fiddly and annoying central touchscreen though, and they can be hard to come by if you don't already have one of your own.
Of particular note was the generally heavy kit list for a car of this size and price. On this pound-under-£13k (around P800,000) SZ-5, you get—big list coming—ABS with EBD and brake assist, six airbags, hill hold and descent control, ISOFIX, remote locking, electric windows, stop/start, rear camera, cruise control, an adjustable steering column, LED headlamps, push-button start and keyless entry, electric mirrors, satnav, 16-inch alloys and a load of other stuff I can't be bothered to list. The Ignis looks like a lot of value.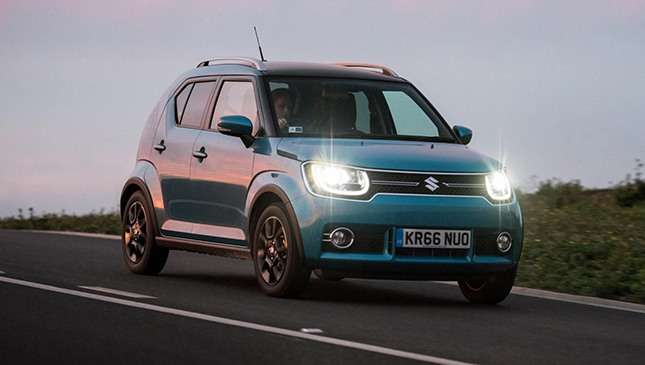 What's it like to actually drive?
Again, a surprising amount of fun. Admittedly under 90hp doesn't sound like it's going to be exciting, but the Ignis weighs a good chunk under a ton, so the skinny little tires really aren't having to work as hard as they might. Grip levels are acceptable (we're in the front-drive version), body control is actually really quite good, and the ride only gets really busy when it has a lot to do. Other than that, there's quite a lot of amusement to be had flinging this little thing about and maintaining momentum. The engine is willing, the five-speed manual precise enough, and it'll sit at motorway speeds perfectly happily. Okay, so the steering will weight itself seemingly randomly during a bumpy corner and the 1.2 can be coarse when you really push it, but everything feels remarkably willing. This is a happy little car.
You like it?
Yes. There are places where it feels cheap, but the Ignis is being honest about what it is—it doesn't feel like de-contenting, just building to a budget. It bounds around town like an excited puppy, and manages more than just a quick slog. Most of all, it's got bags of character, and made me smile every time I looked at it. In fact, it's everything the old Ignis wasn't. Top work, Suzuki.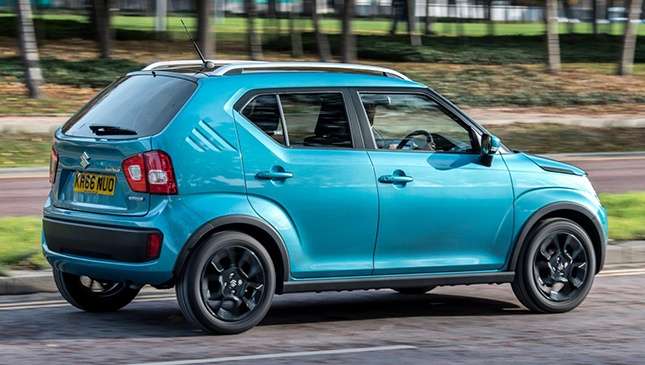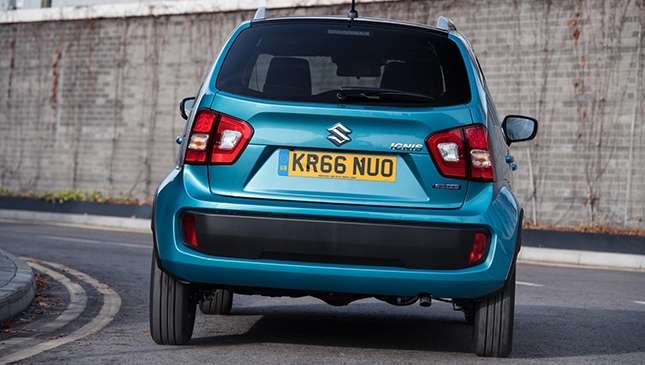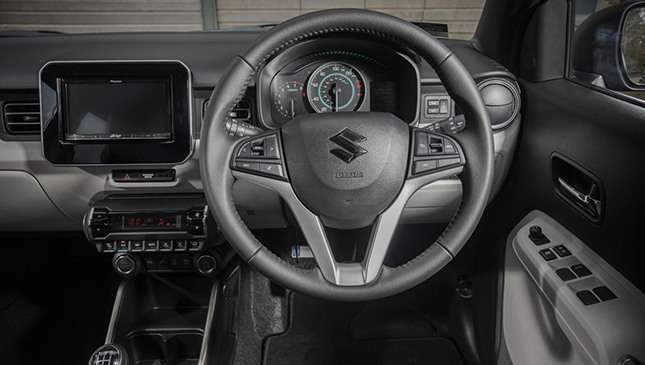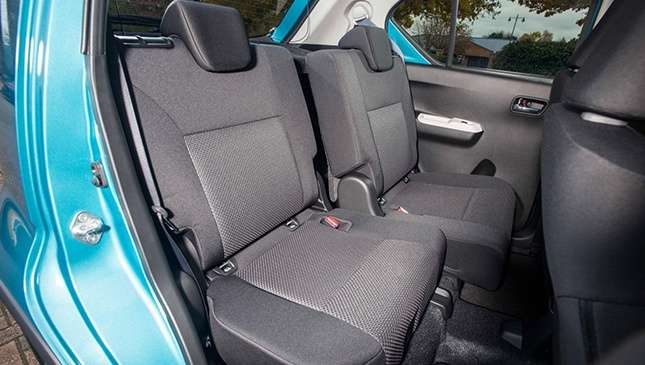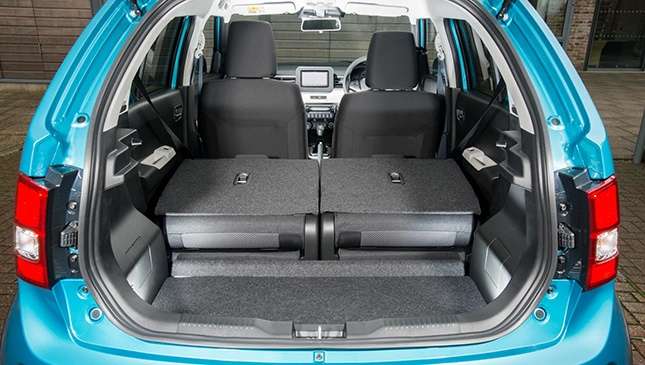 NOTE: This article first appeared on TopGear.com. Minor edits have been made.