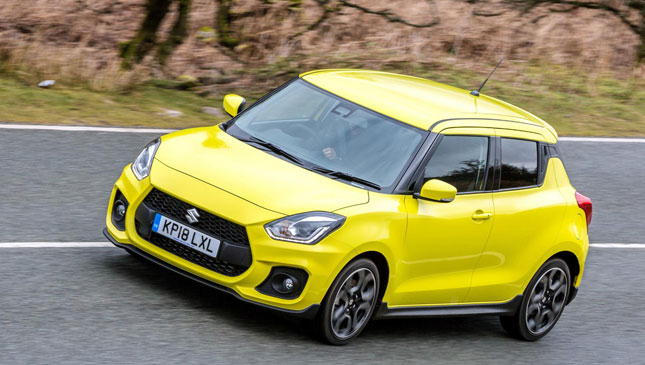 What's this little training shoe?
It's the new Suzuki Swift Sport. And it's a very important car. If you like fun and quick stuff, it's as noteworthy as a BMW M3 or Porsche 911 as being not only a benchmark in its class, but a barometer of where the performance car world is at.
Like those cars, its latest iteration has seen it go turbocharged, having hung onto its old-school, turbo-free setup longer than any other hot hatch.
Turbos mean more power though, right?
Correct. But fun cars are about so much more than the figures on their spec sheet. How they deliver their performance, how much they immerse you in the experience, is far more important. The old Swift Sport was marvelous at that–one of the very best.
Continue reading below ↓
Recommended Videos
Its naturally aspirated engine needed fully wringing out if you wanted to go quickly, and with performance so hard-won, you wanted to hang onto the speed in corners, committing to them far harder than you might in more powerful, more 'serious' hot hatches. The end result? You'd have an absolute riot no matter how big or small the road you were on.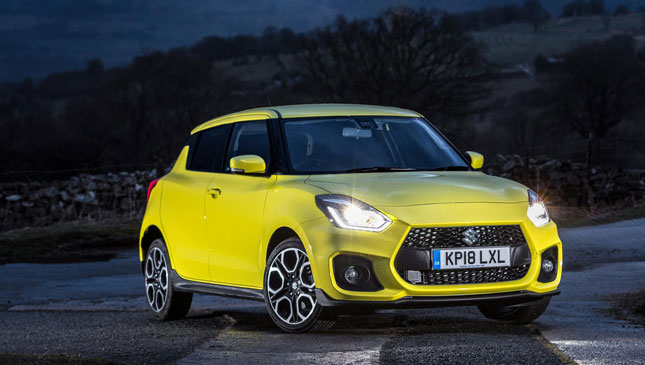 So what's new with this one?
A reasonable amount, and its newly turbocharged engine is the big story. A 1.4-liter four-cylinder turbo replaces the old nat-asp 1.6 four-cylinder. Power is barely changed–up 4hp to 138hp–but there's much more torque. It rockets from 160Nm to 230Nm, and is delivered at 2,500rpm, little over half the revs you used to need.
The car's lighter, too. A new body structure not only makes it stiffer, but helps contribute to a 70kg drop, to 975kg. Attach a few helium balloons to the roof and it'd likely float away.
So is it loads quicker?
A bit, but it's still not a rocket ship: 0-100kph in 8.1 seconds and a 209kph top speed don't warrant any bragging rights, but neither figure is particularly important. Like we said, fun is top of the agenda here.
There are subtler changes, too. The suspension has been tweaked for a bit less roll and a tad more stiffness, but nothing too revolutionary, while the six-speed manual gearbox remains, this time with a 10% shorter throw. These are nerdy little tweaks that ought not to rock the boat too much, but do have the potential to make the junior hot hatch Swift Sport feel a little more senior.
In reality?
First impressions are of a more grown up car. While it still likes to rev, the rev limit calls time at a modest 6,000rpm, and the engine's best work is done by about 5,500rpm. So you shift up earlier, and you might even hang onto gears where you'd normally be changing down, chasing the torque.
On the kind of tight, twisting back-road Great Britain specializes in, there's every chance you'll change up to third at the beginning of the road and not need to change gear until the next junction. There's only turbo lag if you really go looking for it, and it feels more muscular than its 0-100 time suggests.
That lack of roll is immediately evident, too. The car doesn't understeer, unless you enter corners at totally loutish speeds, turning in keenly and gripping tenaciously. The old car had lower, easier to reach limits; this is a car you have to work a bit harder if you want to unearth its aggressive side.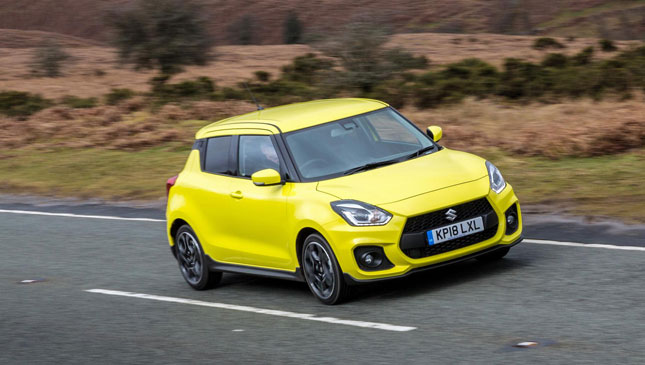 And when you do?
Commit a bit harder, change down a gear even when the torque makes it frivolous, and you awaken a car that's still as able to put a smile on your face as before. Nope, it's not quite as joyously immature as before, but like all good hot hatches, it instils you with confidence within five minutes, and has enough depth in its handling to encourage you to push harder and harder as each mile passes.
So while it may be a touch more sensible on first acquaintance, I imagine it'll take longer to 'complete' than the old car, which to many drivers may always have been a stepping stone to a Clio RS or Fiesta ST anyway.
But it's only got 4hp more…
I think adding any more would have elevated it and changed its ethos a bit too much. Yet the price has moved up; it's now £17,999 (P1.3 million), where the old one cost £13,749. You got tons for the money, I'll admit. The dawn of new tech means it possesses more kit than ever.
There are no options, with a vast list of stuff as standard–sat nav, CarPlay/Android Auto, reversing camera, adaptive cruise control. Even the fancy lane departure and forward collision safety systems (that more premium rivals charge you extra for). Buying a Swift Sport will be far easier than a similarly powered Mini Cooper, which you could spec past 25 grand just by sneezing while on the configurator.
It'll take some clever lease deals to make the Swift Sport stand out against more senior competition like the latest Fiesta ST, however, never mind the £13,750 VW Up GTI that's a more natural rival.
What else should I know?
It's one of the first cars to have its fuel economy tested by a new, more real-world system. Under its conditions, Suzuki claims 47.1mpg (16.7km/L) and 135g/km of CO2, versus 50.4mpg (17.8km/L) and 125g/km when it's stuck through the notoriously flawed (and thankfully outgoing) NEDC test.
While you previously had the option of three or five doors, it's now five-door only, with the rear handles hidden. The proportions are fooling nobody. It looks cool, though, its slightly swelled proportions wearing the latest-gen Swift's slightly comic book styling much better.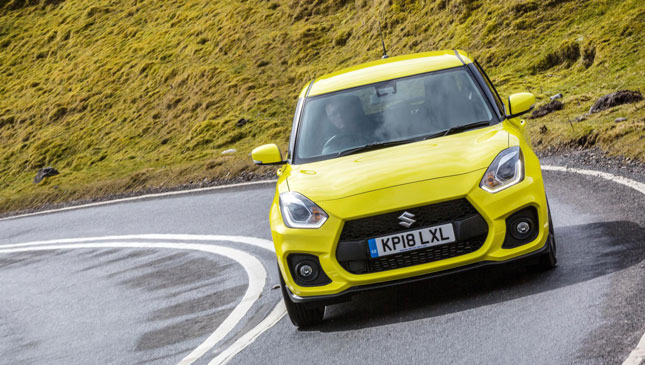 Does it have to be yellow?
What? The yellow looks good, and it's a homage to Suzuki's junior rally cars. But if it's a bit much, you can select any of the other colors–the usual hot hatch red, white, blue and black–for free.
Which, at its newly elevated price point, you might hope so. But let's not be too harsh on the Sport: In an area of old-school nat-asp cars turning turbo, this is one of the few examples to have survived without a major character change. It's still great fun to drive.
8/10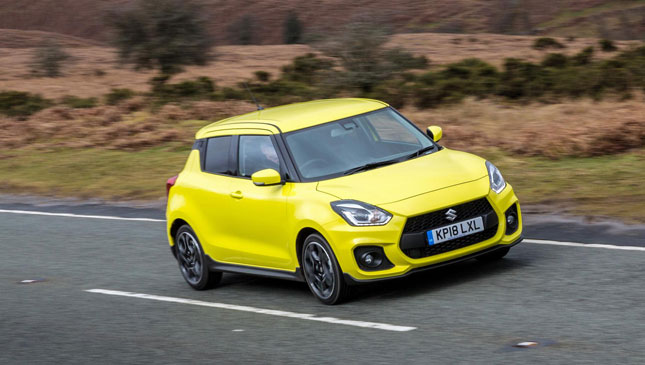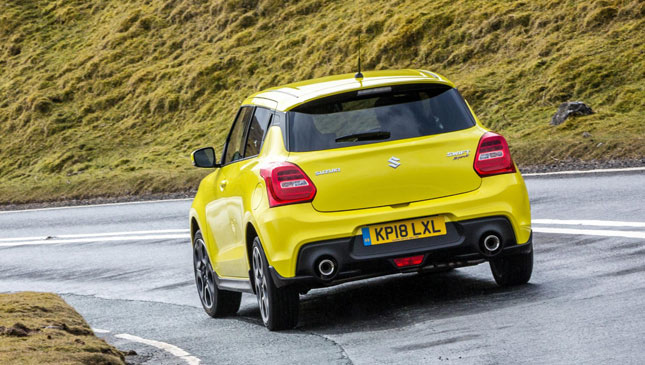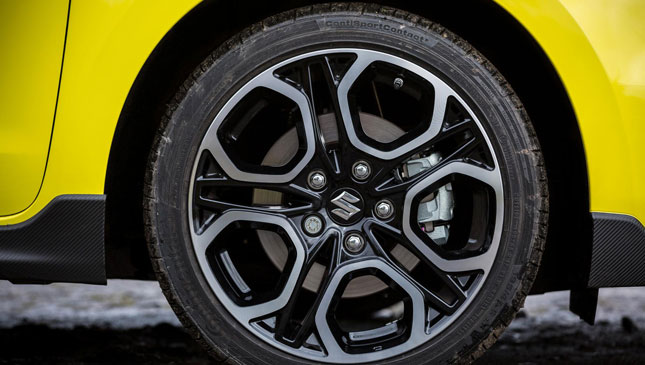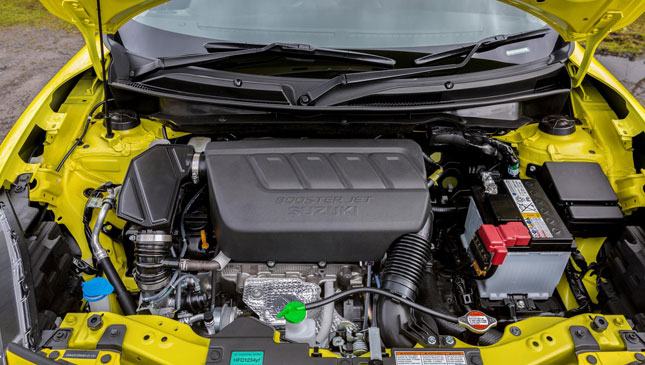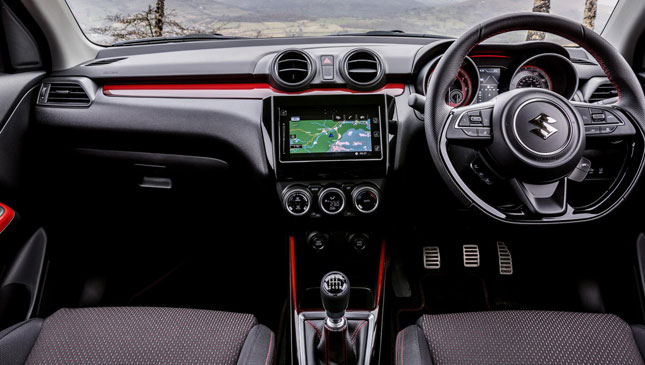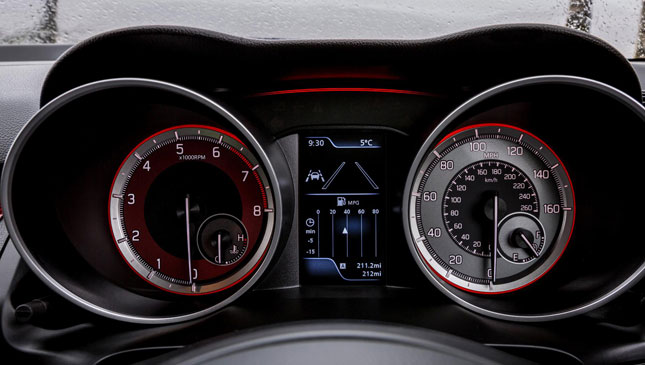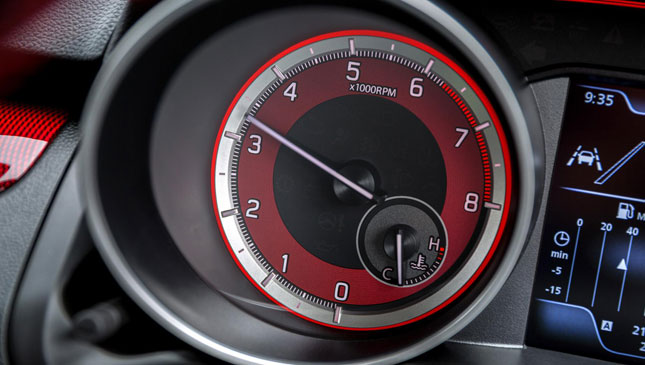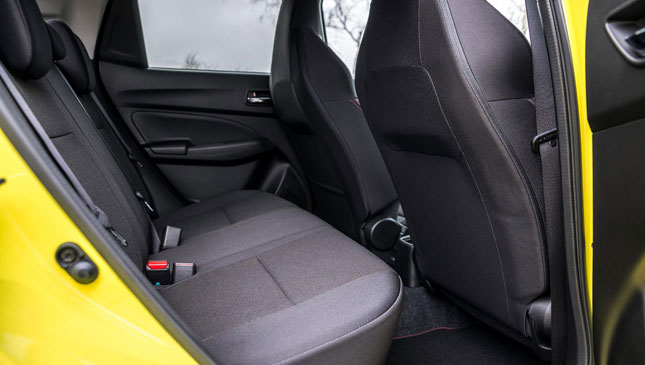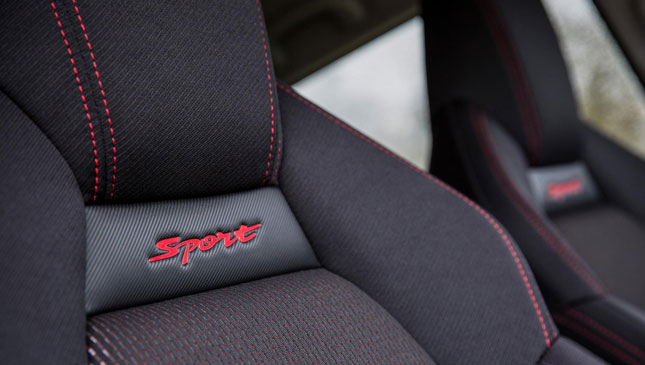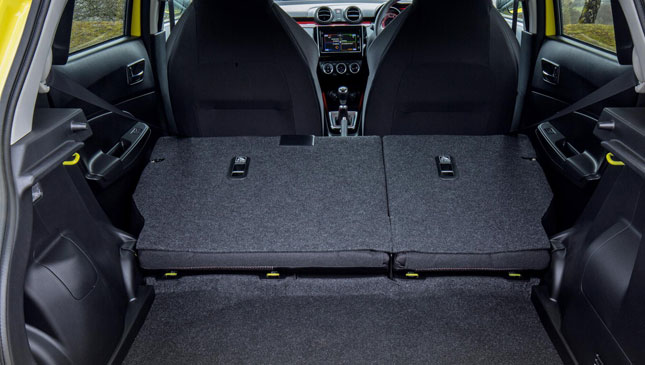 NOTE: This article first appeared on TopGear.com. Minor edits have been made.