Top Gear prides itself on sound, rational consumer advice. Hence why we decided, last year, to build a 500hp, V8-engined tractor. We called it, cunningly, the Track-tor, and now you, too, can join in our quest—albeit digitally—to improve the world of farming machinery.
Today, Top Gear is proud to present a brand-new Forza Horizon 4 update, free of charge. It's a TG-themed Horizon Story, narrated by Chris Harris and featuring seven chapters of brand-new gameplay. If you've not already got Forza Horizon 4 on your Xbox or PC, it's an open-world driving game set on the streets (and across the fields, through the woods) of the UK.
Your mission, should you choose to accept it, will challenge you to drive (in the game, obvs) a 1999 Lotus Elise, an Austin taxi, Top Gear's very own modified Mercedes-Benz E-AT, a '65 Mini Cooper with a bodykit, a Porsche 911 GT2 RS, the huge G63 6x6 AMG, and the even bigger Guinness World Record-breaking 500hp Track-tor.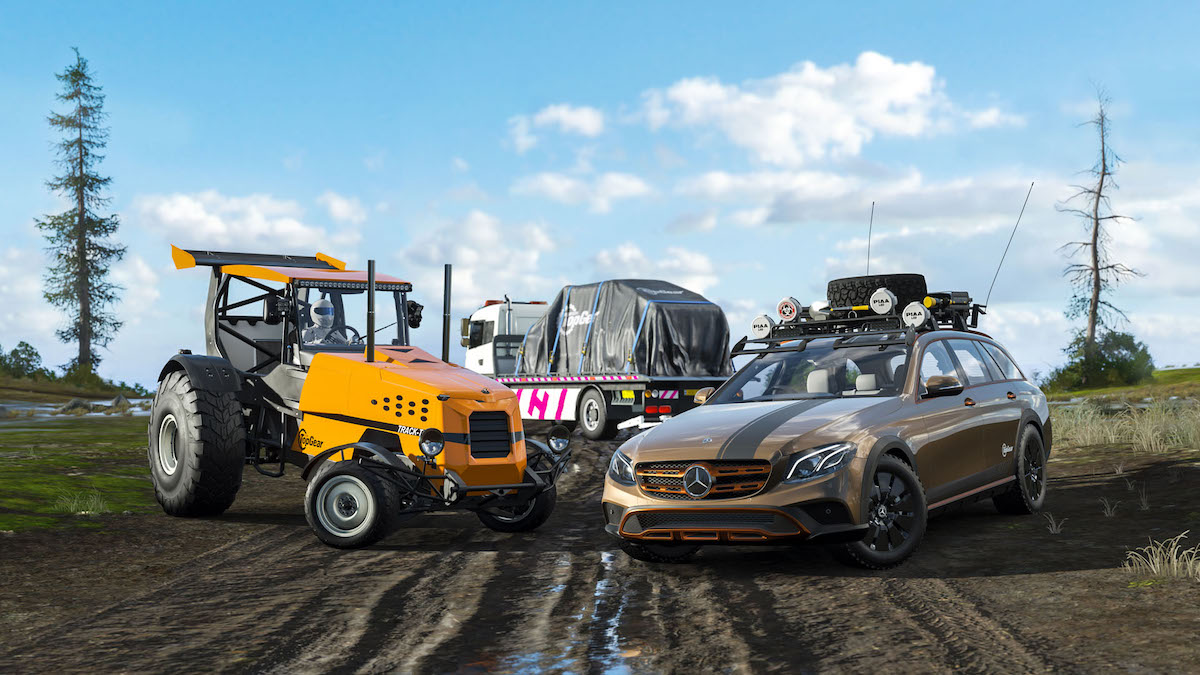 ADVERTISEMENT - CONTINUE READING BELOW ↓
Completing the Top Gear Horizon Special will then unlock an 'I am The Stig' T-shirt (are you, though?), his not-so-gleaming white overalls, and both the TG Project E-AT Benz and aforementioned Track-tor. Forza Horizon 4 has also just added a Ford Raptor to the game, too. Time to chase some (virtual) sheep.
The download is available now.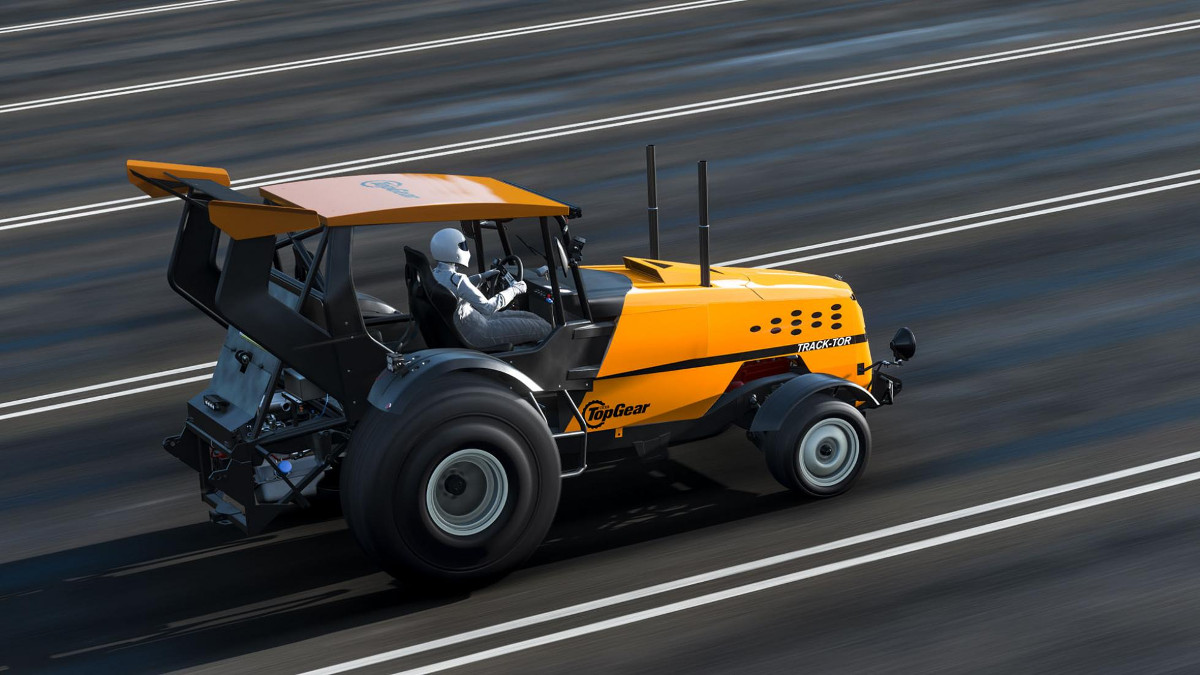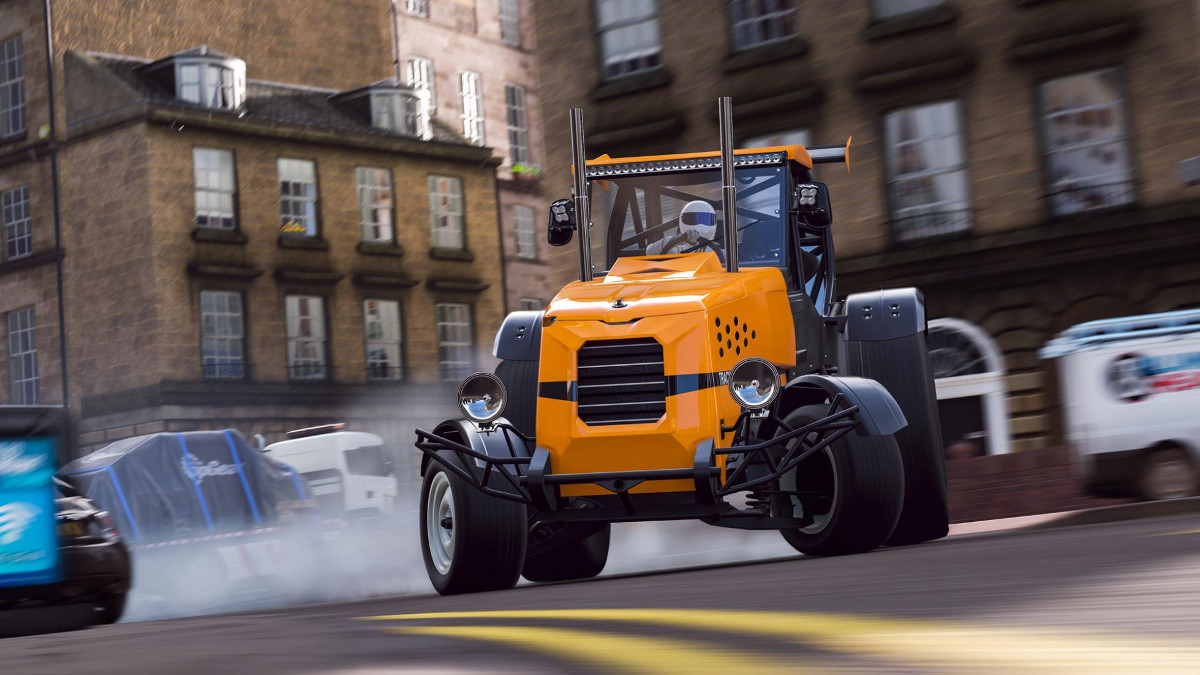 ADVERTISEMENT - CONTINUE READING BELOW ↓
Recommended Videos
NOTE: This article first appeared on TopGear.com. Minor edits have been made.