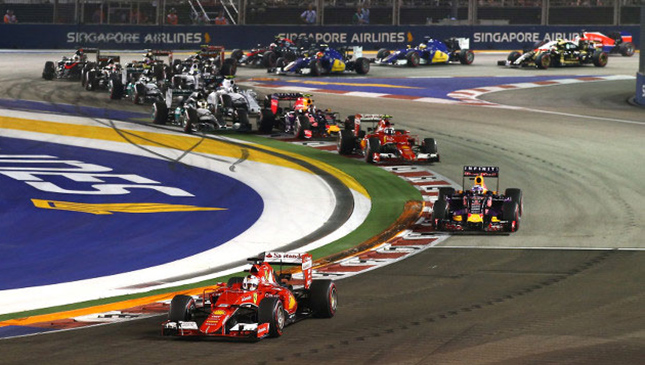 The most-awaited weekend for Southeast Asian race fans is right around the chicane: the Singapore Grand Prix! Many teams consider the Marina Bay Street Circuit as one of F1's toughest courses, thanks to its tight turns and braking zones—not to mention the tropical heat—so you're guaranteed a nail-biting good time as you watch these high-speed cars tear up the tarmac. The race will be on September 14 to 16. Since you're in Singapore to watch the race already, why not make it a full weekend of food, shopping, and sightseeing? We've prepared this itinerary for you!
ADVERTISEMENT - CONTINUE READING BELOW ↓
1. Chances are the malls and other tourist attractions will be filled with visitors before the race weekend, so how about a light trek to the summit of Bukit Timah Hill? The hill stands about 163 meters above sea level—so nothing too strenuous—but it is the highest natural point of the city-state. Think of this as a warm-up lap of sightseeing before all the rubbernecking you're going to do at the Marina Bay Street Circuit.
2. Drop by Singapore's 24/7 Mustafa Center in Little India. Roam around the insomniac's mall, which houses electronic gadgets, bags of snacks, and fabrics. Grab spare batteries and power banks to take with you because Circuit Park will definitely be a photographer's paradise during F1 weekend. Note that tripods and monopods will not be allowed on bleachers and grandstands, so we suggest you skip buying them.
3. Go for a morning jog at the Botanic Gardens. The 74-hectare garden is the best place to pump yourself up on race day for the crowd and concerts you'll encounter this F1 weekend. The Botanic Gardens houses a National Orchid Garden, a small tropical rainforest, and three lakes right smack in the middle of the city.
4. It's the calm before the storm, and park gates will only open around 2pm to 3pm, so why not chill in Tiong Bahru first? It's a haven for independent stores, coffee shops, book stores. Buy a book from BooksActually, take home a trinket from one of the small galleries, or grab a cup of coffee in one of the hole in the wall coffee shops. If you're looking for the most hipster place in Singapore, this is it.
5. Window shop at Orchard Road. Of course, you've already set aside some cash for racing caps, shirts, and lanyards of the different teams on the starting grid, but if you've got money to spare, you might as well visit the stores in Orchard Road.
6. All SG guides will tell you to take your travel photos in Haji Lane. Not only are there tons of street art to gawk at and takes photos of for the 'gram, there are plenty of watering holes if you feel like meeting fellow race fans, and grabbing a glass of pre- or post- race beer.
ADVERTISEMENT - CONTINUE READING BELOW ↓
7. And because F1 merchandise will definitely be expensive to bring home as pasalubong, you can stock up in Bugis. Magnets, shirts, salted egg chips, and chocolates are sold by the bulk here. If you go here before the race, you can buy rain ponchos and earplugs for the event. It's cheaper here than buying at the venue. There are plenty of currency exchange stalls, too! Better to bring cash than having to look for ATMs across the Circuit Park.
8. Skip hotel dinner—it's bound to be pricier during F1 weekend. Taste local cuisine by eating at hawker stalls in Newton Food Centre. Have your pick of seafood, laksa, sugarcane juice, stingray, Hainanese chicken, and other Cantonese, Indian, and Malay dishes.
9. Where else in the world can you walk along a "race track"? Go for a walk around F1's street circuit aka around Marina Bay and visit the Merlion. After all the celebrations and performances, you'll need proof that you've been to Singapore, which calls for a photo with the Merlion or the Marina Bay Sands in the background.
ADVERTISEMENT - CONTINUE READING BELOW ↓
Bonus: If you're still up for a night out after a day at the track, then try Singapore's buzzing nightlife. Located just a short stroll from Padang Grandstand is Clarke Quay, the premier nightlife destination in Singapore. Drink, dance, and party your remaining energy away with fellow race fans and the view of Singapore's skyline.
Click here to start your engines and plan that high-revving barkada trip to Singapore now! See you at the start/finish line!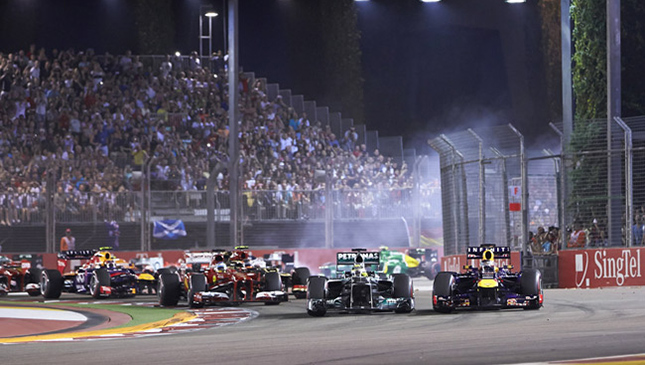 ADVERTISEMENT - CONTINUE READING BELOW ↓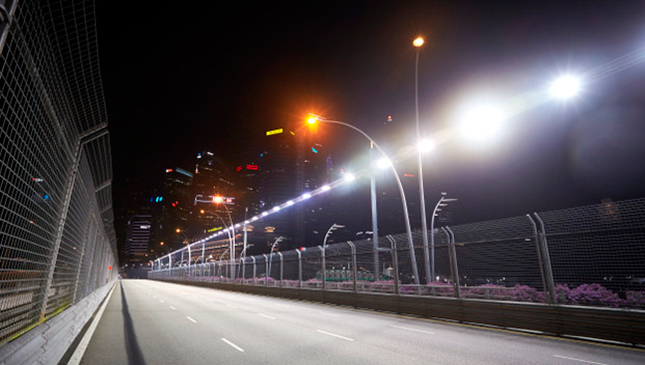 ADVERTISEMENT - CONTINUE READING BELOW ↓