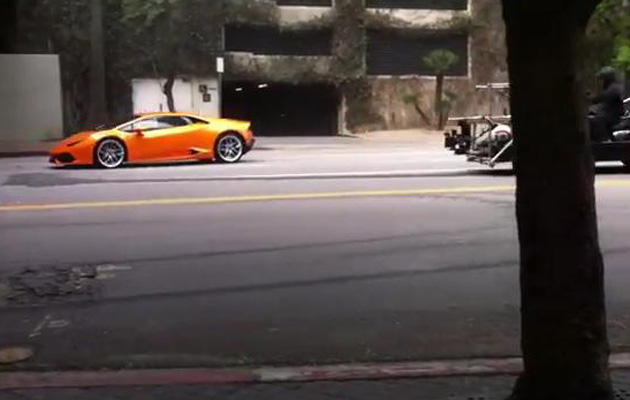 The Lamborghini Huracan was revealed just a month ago and has yet to go on sale, but it seems someone has already gotten his hands on the Italian carmaker's newest offering.
In the video below, an orange Huracan goes sideways through a corner in what is supposedly downtown Los Angeles, California. The whole thing, however, seems to be for some video because following right behind the supercar is a camera car, with the camera mounted low right in front of it.
While that doesn't give us any clues as to where the video of the Huracan will appear, we are at least treated to the sound of its 5.2-liter V10 engine.
Watch the short seven-second clip below. We promise you it's worth it.
If you're viewing this on a mobile device and can't see the video, please click here.
ADVERTISEMENT - CONTINUE READING BELOW ↓