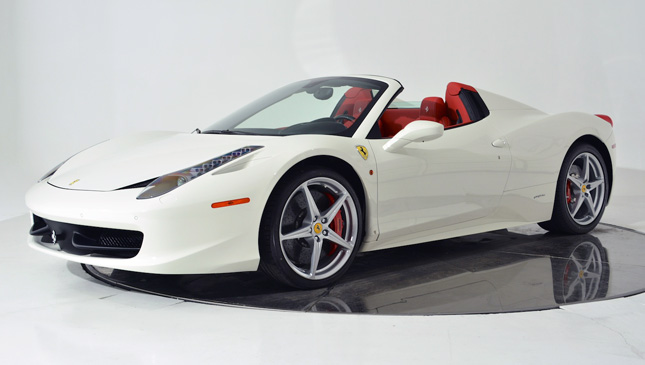 If you're familiar with our magazine's New Car Guide section at the back--which is basically a directory of new cars available on our market--you must have noticed that some high-end car models do not have their prices printed. That's because several distributors of these luxury vehicles are wary of publicly announcing their pricing. We can think of two reasons why.
First is that the distributors don't want potential customers to get spooked by the possible attention not only from the public but more so from government, brought about by stupendously priced automobiles. Second is that these distributors want the flexibility to adjust the prices as they negotiate with buyers--which might be a little challenging to do if the prices are made official by publishing them.
And so, for the most part, even we are often in the dark as to the exact prices of many premium cars sold in the country--particularly the supercars. We have estimates in our heads, sure, but to be honest, we don't have the exact digits in our files. It would be nice to know said figures, though, including those of pre-owned units. Because let's face it: Most of us fantasize about acquiring an exotic car from time to time, even a secondhand one (not least because we can't really afford a new one).
Continue reading below ↓
Recommended Videos
Imagine our delight when a price list of new and pre-loved supercars popped up in our Facebook news feed, featuring cars from such brands as Ferrari, Lamborghini, Audi, Porsche and Jaguar. This was posted by a friend who's into the premium car sales business, and we'd like to share with you some of the going rates for these posh rides.
The most expensive on the list is a pair of 2015 Huracans, at P24 million each. Next is a 2014 458 Spider, at P23 million. There's a couple of 2001 360 Modenas at P6.5 million each. The cheapest Ferrari available is an F355 Spider (model year unknown) at P5.5 million.
The "most affordable" car on the list is a 2000 Boxster, at P1.35 million. There's also a 2000 996 Carrera that sells for P1.8 million.
Check out the complete list below. If you spot something you're interested in and want the contact details of the seller, we'll have to ask our friend first if we can publish his information. Until then, have fun daydreaming!