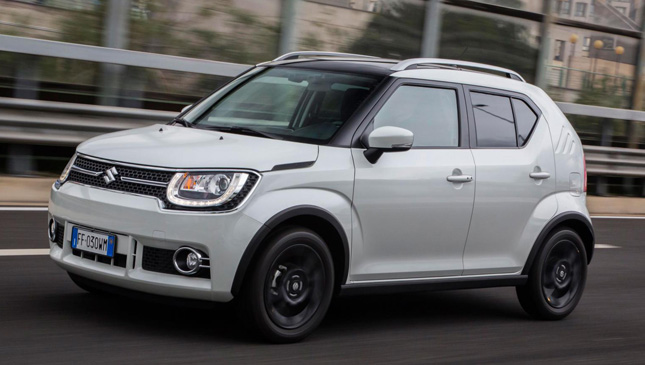 What's this cutesy-looking little thing?
This is the all-new Suzuki Ignis. And there's a lot to review: new platform, new styling (with '70s references), new engines…the lot. Only the name is old—it's borrowed from a discontinued lackluster boxy hatch. This one looks a lot, lot cooler. In fact, I'd stick my neck out and say this Japanese-built Lego brick is the best piece of city car design since the VW Up.
What's with those Adidas slashes near the back?
Ah, good spot. That's a reference to a '70s Suzuki supermini called the SC100, better known as the Whizzkid. It was rear-engined, and had cooling vents in rear panels. The new Ignis is front-engined, and either front- or four-wheel drive, but Suzuki's referenced its past by embossing vent motifs in the bodywork, which looks pretty cool. It's got a characterful face, and while it's tall and boxy, the blistered wheelarches actually give it a planted, pugnacious stance.
Continue reading below ↓
Recommended Videos
Four-wheel drive? Really?
Yes, or 'Allgrip', as Suzuki badges it. In Europe, you'll be able to spec it as an option with the 1.2-liter engine, or the hybrid version of the same motor.
A hybrid? Why so complicated?
It's not a very complex hybrid system. You can't plug it in, the lithium-ion batteries fit under the seat and only add a claimed 7kg in weight, and you can't run in EV mode for more than a few yards at a time. It's designed as a subtle booster for hills and mild acceleration—like a turbo, almost—but Suzuki says it's more cost-effective.
The Allgrip hybrid Ignis returns a claimed 27.85km/L, but it's the mid-spec 1.2-liter petrol with front-drive and a five-speed manual that'll be the big seller. So, that's what we've concentrated on driving.
And what's that like? Thrummy little three-cylinder, I presume?
Nope, it's a four-pot, good for 88hp and 121Nm. Frankly, it's not the most willing motor in this class, lacking the enthusiasmof the heroically uneconomical but characterful Fiat TwinAir or the ultra-polite 1.0-liter in the VW Up (and relations). But the Ignis has an ace in the hole—the engine has very little work to do. A basic model weighs just 810kg, and even a mid-spec 1.2 version is 855kg without a driver. That's a good 60kg less than a VW Up.
This is an extremely lightweight car, thanks to a large employment of high-tensile steel in the platform, and fewer welds and joins. It's a virtuous circle that makes the Ignis feel much more spritely than the engine perhaps should, and it'll be good for fuel economy too.
Suzuki claims the standard version does 26.1km/L—I drove the Ignis in a fairly Italian fashion through the rural suburbs of Rome and got 21.43km/L. That's reason enough not to worry about the hybrid, which did the same numbers, but will cost more, and with all-wheel drive on-board, rides far more busily and noisily. Keep the spec simple and you're onto a winner.
Is it fun to chuck around?
It's not the most encouraging of small cars—you're sat pretty high up thanks to 180mm of crossover-spec ground clearance and lofty, upright chairs. The steering's remote too, but if you're suitably committed, you'll discover the Ignis has more grip to call on than its slim tires hint, and that flyweight mass means it changes direction keenly.
The ride, even in the front-wheel-drive cars, isn't brilliant. In fact, it's the Ignis's weakest area; especially stiff at the rear, hopping about on poor roads and getting flustered on the brakes. Fiat's Panda is comfier, and a VW Up or Citroen C1 is a lot, lot more composed, which is where those cars' extra weight—and cost—shines through.
What about inside. Cheap and cheerful?
Yes, that's a spot-on take. The dials are clear, there's a large tablet-style screen in higher-end versions (it's sluggish and the graphics are annoying, but it supports Apple CarPlay), and Suzuki's clearly tried to have fun with the design, mounting the climate control switches on a steampunk artillery shell, and adding colorful flashes to the door handles.
This is not a car that hides where money has been saved. The doors feel thin. The electric windows make a racket. There are no soft-touch, squishy materials (it's all very hard and tinny), and the driving positon needs more adjustment. Then again, if you're the sort of no-nonsense person who thinks spending money on damping the glovebox lid so it doesn't clang when opened is a waste of time, you'll like the Ignis a lot.
It looks tiny. Will I fit?
Yup. That boxy roofline means the six-foot high can happily travel in the back with unscuffed knees and unruffled hair. The rear windows are tiny, so they'll be denied a view, and Suzuki's clearly aware the village-sized over-shoulder blind spot is a problem because top-spec models get a reversing camera thrown in.
Anything else?
There's a fair old din of wind noise above 97kph—more so than the cars we've already talked about in this class. But the Ignis feels worthy and cheap because, basically, it will be.
How much?
We're told a basic car could be yours for just over £10k (P623,400), and a range-topping model will be under £14,000 (P872,800), which is seriously competitive, especially if you buy into the come-at-me-winter crossover schtick. Suzuki is very, very good at small, affordable cars, so we're not betting on over-ambitious prices.
Good car, then?
It's a superb piece of styling, usefully practical, set to be aggressively priced and though the drive is a bit rough and ready at times, it's nothing that would put us off. We're often spoiled by cars that attempt to hide the fact they're cheap. The Ignis rebels against that idea with pride, so if you prefer your city cars to revel in an unsophisticated unpretentiousness, you'll warm to it quickly.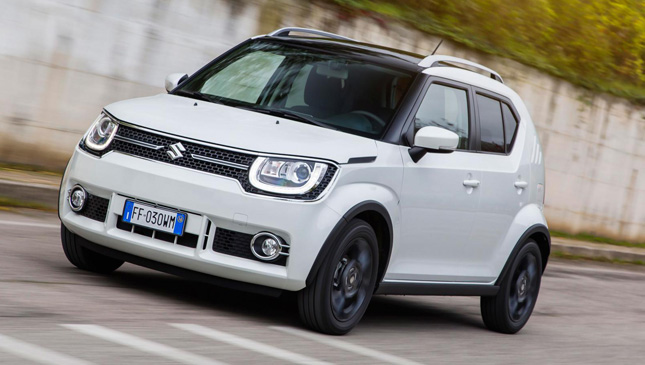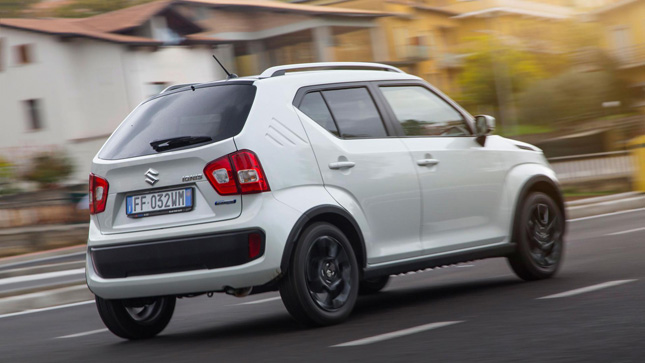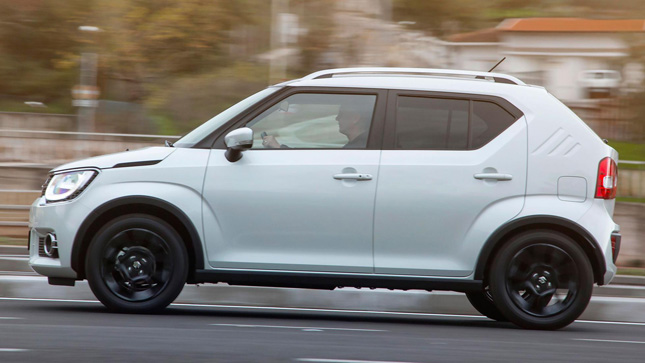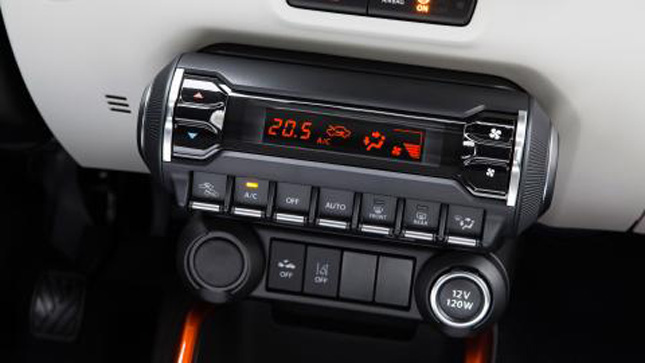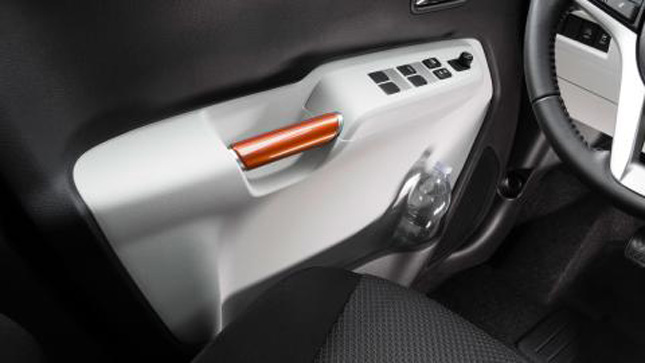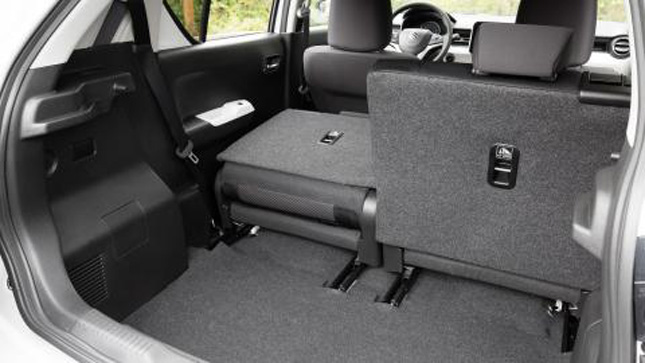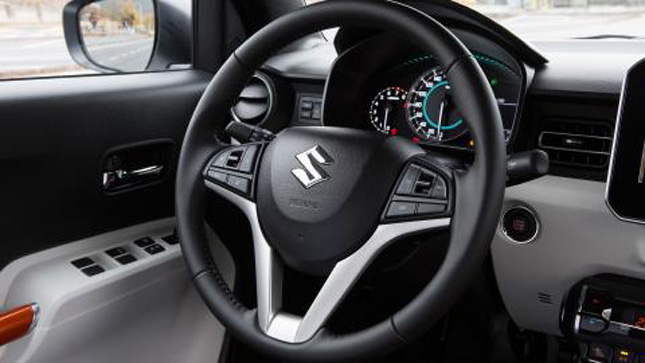 NOTE: This article first appeared on TopGear.com. Minor edits have been made.