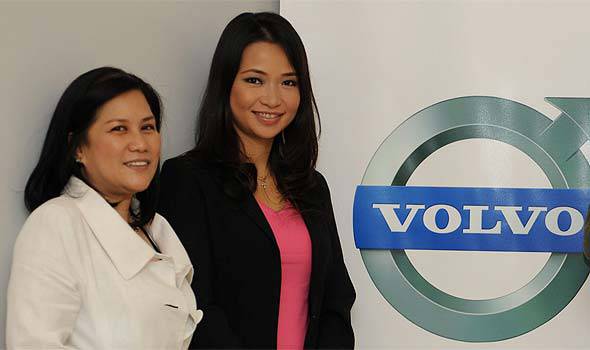 Top Gear Philippines recently got to chat with Ai Phing Teh, Volvo Car Asia Pacific's regional business manager, and Rose Dimalanta, first executive vice president of Viking Cars.
Ai Phing Teh has been with Volvo since 2003. When the brand expanded its dealership network in the Asia-Pacific region, she took on a more active role as its regional business manager in 2009. "At the time, there was a region-wide growth," she shares.
How far has Volvo gone in the region and what can we look forward to? Here are excerpts from our interview from Teh and Dimalanta.
Top Gear Philippines (TGP): Volvo Car Asia Pacific manages 10 markets from its Kuala Lumpur office, and Volvo has been present in the Philippine market for 17 years. How significant is our local market?
Ai Phing Teh (APT): We have the longest history here. And in the local premium segment, there is growth. I think that it is time to get a bigger piece of the share.
TGP: Does Zhejiang Geely (the parent company of Geely Automobile that purchased Volvo last year) manage Volvo?
APT: We are a stand-alone company with a separate management group in Sweden. Everything is run from the Swedish office. The good thing we see from being owned by Geely is that we have more funds for research and development. But, we have shown that we are totally separate from Geely. The fruit of this push toward research and development is that Volvo will soon be manufacturing its own engines and power plants. Also, each new Volvo model to be released from now on will come out with an all-new safety feature.
Continue reading below ↓
Recommended Videos
TGP: Big news for Volvo locally is the launch of the five-year warranty program. Can you tell us more about it?
Rose Dimalanta (RD): All cars sold from June onward will have it. That is peace of mind for five years. This also includes five-year roadside assistance. This is a first in the premium segment, and the best type of warranty.
TGP: Does the recently passed Lemon Law have any effect on how manufacturers do business?
RD: It is good for customers, because they have another thing to fall back on. Manufacturers will also welcome it because it will set the guidelines for what it is covered. It will work both ways.
TGP: What's next for Volvo in the Philippines?
APT: In 2012, a five-door hatchback is coming in, and a light version of our SUV will be launched. That's two new-car launches by September next year. Globally, the V60 hybrid electric car is also set to make its debut in two years time.
Interview by Paulo Rafael Subido