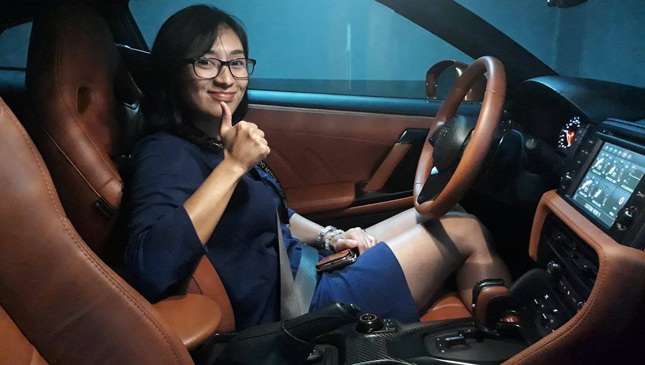 Some of you might not be aware, but one-third of the Top Gear PH team is comprised of women. They're some of the coolest and most badass car-loving females you'll ever meet. None of our success would be possible without them. Day in and day out, they empower our magazine and website with their stories, videos, deadline reminders, and copious snacks.
In celebration of International Women's Day, we asked our empowered females about the features they look for in a car. What we learned is that although their automotive must-haves might be different, they're still just as practical and knowledgeable as the rest of us when it comes to choosing a ride. The love for cars isn't exclusive to us men, and we're thankful for that. We salute you, TGP women!
Continue reading below ↓
Recommended Videos
*Tracy Carpena (online managing editor)
A busy woman like Tracy needs to doll up (and also "check for stuff between my teeth") for her legions of fans while on the go. A vanity mirror with a light is a requirement for her fast-paced and traffic-filled days. In hatchbacks and stations wagons, she looks for a built-in cover over the rear storage area so she can store her things safely away from prying eyes.
While it's not a must-have per se, Tracy also shared that her favorite car color is white. Take note, #CrazyforTracy fans.
*Chira dela Cruz (multimedia producer)
Chira drives a mind-blowing 50km to and from the office every weekday. On a bad day, she gets stuck in traffic for up to four hours. Not surprisingly, her number one need in a car is good fuel economy. Her ride needs to withstand the long daily drives without sipping too much juice along the way. Enter Diva, her cute and fuel-friendly Mitsubishi Mirage.
Despite the long journey, Chira still prefers to drive her own car rather than take public transport. Her motivation? Safety. The sad reality is that it's not easy for women to commute long distances on their own in the metro. We hope that changes soon.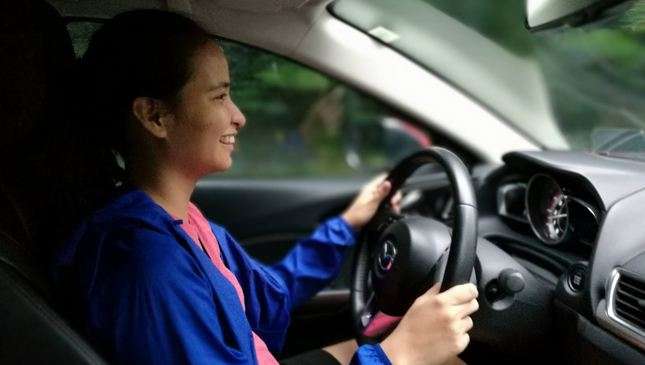 *Elaine Lara (print staff writer)
Our magazine's staff writer is a weekend warrior who's never far away from a #wanderlust-inducing outdoor adventure. During the week, she can often be found hustling between the office, shoot locations for our magazine, and wild motoring parties.
Elaine's lifestyle, then, necessitates lots of luggage space. Sometimes it's for her mountaineering gear. Other times, she's carrying extra shoes and dresses for an event. Elaine says that women generally hate forgetting things, so they need lots of space to bring anything and everything.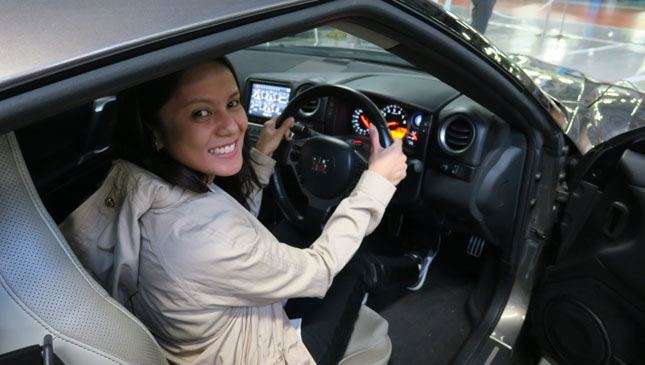 *Stephanie Asi-de Castro (print managing editor)
TGP team mom Steph was recently blessed with the arrival of her baby girl Daniela. As you can probably guess, everything for her has changed. Her subcompact hatchback is now too small to meet the needs of a flourishing mom. Ideally, her ride needs to fit the following: her husband (and his wakeboard), baby Dani and all her supplies, plus the baby seat.
Aside from her family needs, Steph's must-haves include a plush ride and good fuel economy. "A bumpy ride is a big no-no for me," she explains. Spoken like a true mom.