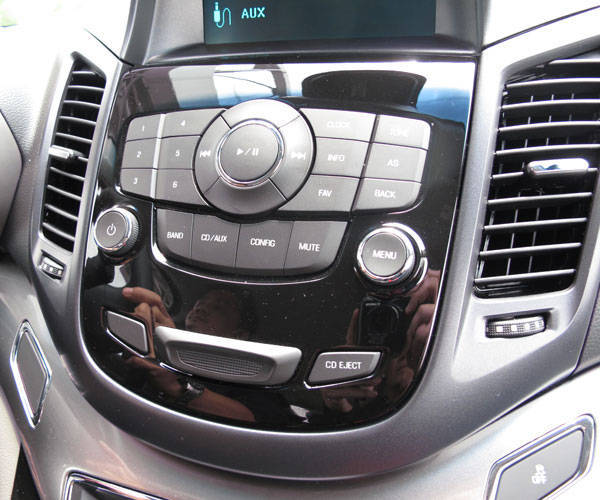 When we enter a test-drive unit for the first time, one of the first things that we look for is the provision for iPod connectivity. We simply can't drive without our music, we admit. So when we got into the Chevrolet Orlando for the first time, we immediately tried to locate its port for MP3 players. Alas, we couldn't find it.
The audio head unit was strikingly nice with its piano-black finish, but without iPod connectivity, we were ready to dismiss it as a major failure. We opened the glove compartment and there was no input port for our beloved iPod. We impatiently surveyed the center console and still we couldn't find what we were looking for.
But then we also saw that the head unit had an "AUX" button, which meant the system had iPod connectivity. But where to find it?
After much fiddling about, we discovered that the face of the head unit actually flips open to reveal a cavernous storage space. Inside are two options for iPod connection (USB and the regular 3.5mm port). Pretty cool feature. We won't say how exactly the mechanism works, lest a car thief reading this get ideas.
After making your playlist, you can neatly tuck your precious iPod inside the cubbyhole and close the audio head unit's face panel. Nobody will suspect your iPod is right behind the audio head unit. When you park, the space can even double as a secure storage place for your valuables (as long as they fit inside).
Continue reading below ↓
Recommended Videos
You have to actually see this for yourself to appreciate the magic.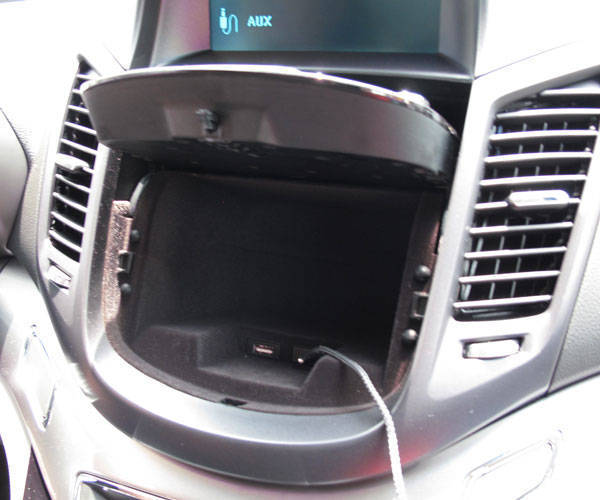 Photos by Vernon B. Sarne